Queen Elizabeth Turns To Kate Middleton Amid Meghan's 'Reckless Toying' Of Reputation
Queen Elizabeth II and Kate Middleton are becoming even closer amid issues involving Meghan Markle.
According to Woman's Day, the Duchess of Cambridge and Duchess of Sussex's true colors are slowly showing. Palace insiders consider Middleton the royal equivalent of Superwoman because she has three children and still amps her work calendar while never putting a foot wrong in the eyes of the public.
Queen Elizabeth II noticed this too and the monarch reportedly agrees. In fact, she turned to Middleton for support amid Markle's "Hurricane Meghan" issues.
"The Queen is furious that she has to spend her twilight years mopping up horrendous headlines about how Meghan plays the U.S. press all while her family keep crawling out of the woodwork," a source told the publication.
"The Queen has confided all her concerns in Kate, who has assured her not to worry about a thing," the insider added.
Middleton has reportedly stepped up without being asked. The Queen is very pleased with Prince William's wife because she has never put a foot wrong and this has become more evident due to the chaos that hurricane Meghan brings in the family in less than a year since she joined the royal fold.
The Queen's move was considered a desperate bid to save the embattled Windsors from the unprecedented public backlash they have faced due to Markle "recklessly toying with the Royal Family's reputation."
According to a royal aide, when Middleton saw that things were spiraling out of control months ago following the leakage of Prince William and Prince Harry's falling-out, she immediately put her hand up by taking more engagements than ever before even if it means that she will be away from her kids often.
Her Majesty and the Duchess of Cambridge's relationship has improved over the years. Prior to marrying Prince William, the Queen had grave concerns about Middleton having no full-time job. Queen Elizabeth II also didn't like her partying attitude, but this has changed when she officially became a royal.
Queen Elizabeth II and Middleton have become allies over the years. In fact, they have attended several engagements together this only shows that the monarch has been molding Middleton as the future queen consort.
​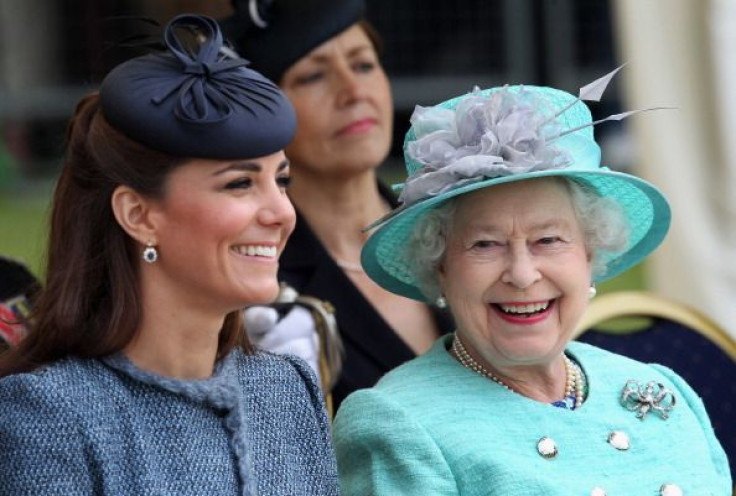 © Copyright IBTimes 2023. All rights reserved.