Queen Elizabeth II, Kate Middleton Have Become Allies Over The Years [PHOTOS]
Queen Elizabeth II and Kate Middleton have reportedly become allies over the years.
According to Daily Mail's Bianca London, the Duchess of Cambridge no longer needs Prince William by her side as much because she has the Queen to give her support. In 2015, Middleton joined Queen Elizabeth in her first state banquet in honor of Chinese President Xi Jinping. During the event, London said that Middleton spoke confidently to the Queen and was the monarch's perfect ally. The Queen and Middleton's interaction was apparently a sign of a strong bond as they grew very close over the years.
Queen Elizabeth II was reportedly "very fond" of Middleton. But this wasn't the only time that the Queen and Duchess of Cambridge joined forces as they promoted the monarchy. Here are some of Queen Elizabeth II and Middleton's key moments together over the years.
Exhibition for the summer opening in 2011
Just months after the Duke and Duchess of Cambridge tied the knot, Middleton stepped out to accompany Queen Elizabeth II as they viewed the exhibitions for the summer opening of Buckingham Palace in London.
Diamond Jubilee in 2012
Middleton and Queen Elizabeth II were seen laughing as they watched part of a children's sports event when they were at Vernon Park during a Diamond Jubilee visit to Nottingham. Prince William was also with them during the outing.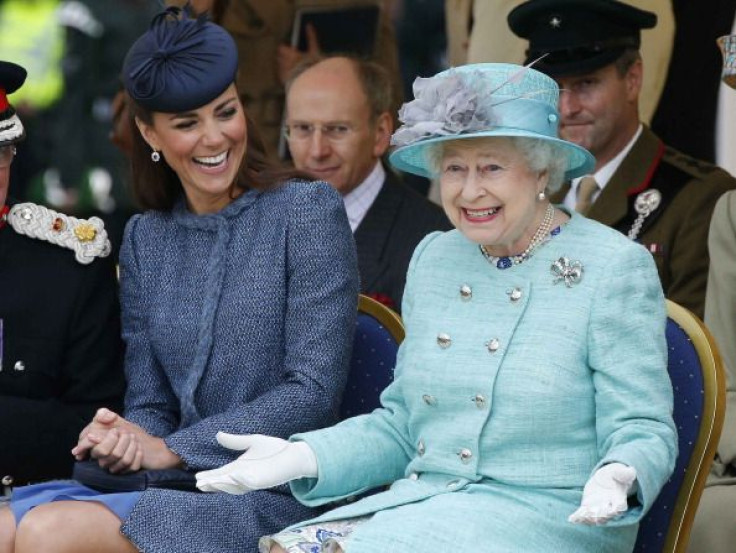 In the same year, Queen Elizabeth II and Middleton were photographed watching a fashion show at De Montfort University on March 8, 2012 in Leicester, England. This event marked the first date of Queen Elizabeth II's Diamond Jubilee tour of the U.K., which lasted from March 8 to July 25, 2012.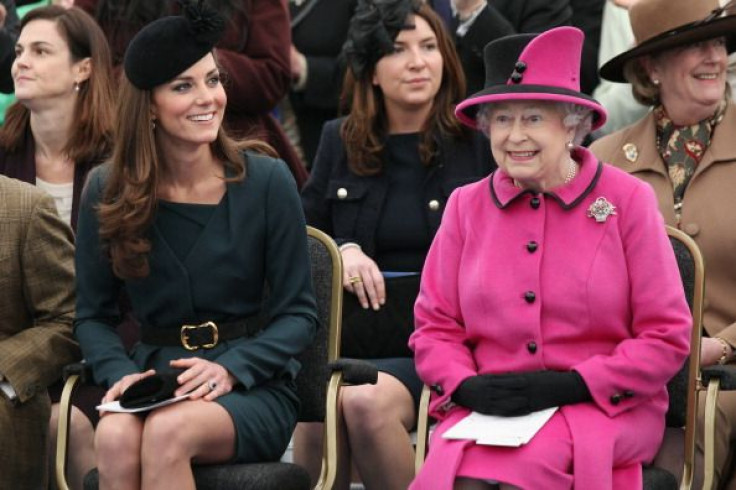 Dramatic Arts reception in 2014
Queen Elizabeth II and Middleton were equally stunning in their respective blue and red outfits when they joined forces to attend the Dramatic Arts reception at Buckingham Palace in February 2014. Both paired their outfit with black pumps.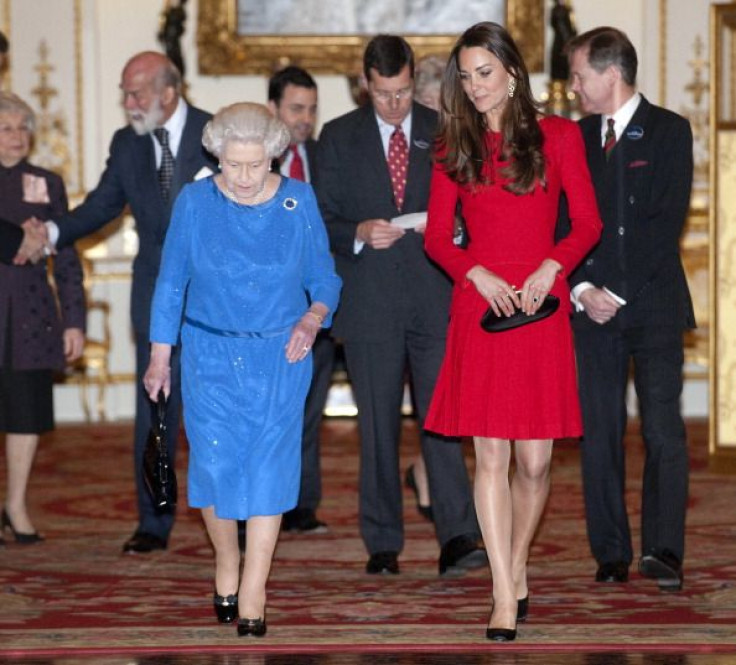 State Banquet in 2015
Middleton joined Queen Elizabeth II in a state banquet for the president of China. She was seated in the most prominent position for a female member of the royal family after Queen Elizabeth II on the president's right, while the monarch was on the left side. Middleton looked stunning in her red gown and glittering Lotus Flower tiara, which she borrowed from the Queen.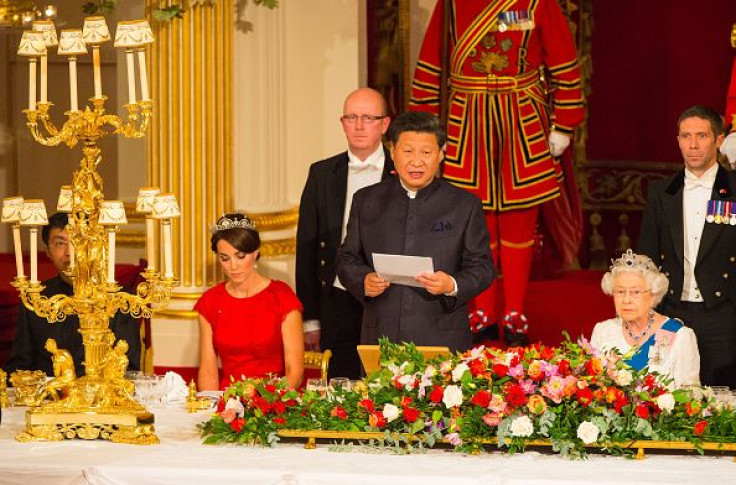 Final night of Queen's 90th birthday in 2016
Middleton had the honor to sit beside Prince Philip and Queen Elizabeth II as they celebrated the final night of the Queen's 90th birthday. In addition to the Quee, Middleton is also close to Prince Philip. They are apparently perfect partners in crime, according to a body language expert.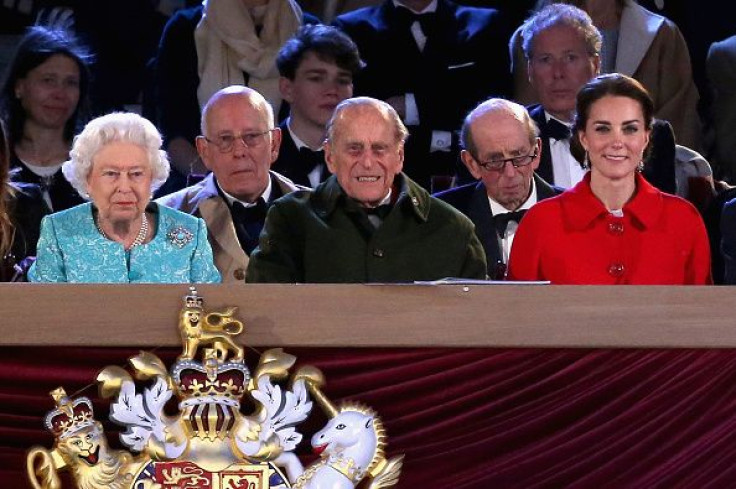 ​
Garden party in 2017
Middleton joined Queen Elizabeth II, Prince William, Prince Philip, Princess Anne and Princess Beatrice in a garden party at Buckingham Palace in 2017. The royal mom of three wowed in her powder blue wardrobe that complemented the Queen's pink ensemble as they stood beside their husbands.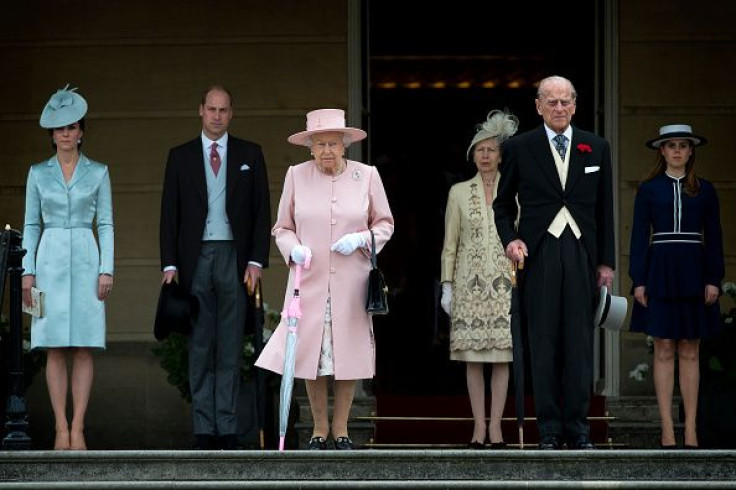 Remembrance Day 2018
In 2018, Middleton joined Queen Elizabeth II and Camilla Parker Bowles in the same balcony when they attended the annual Remembrance Sunday memorial on Nov. 11, 2018 in London. Meghan Markle, meanwhile, stood in a different terrace with German President Frank-Walter Steinmeier's wife, Elke Budenbender.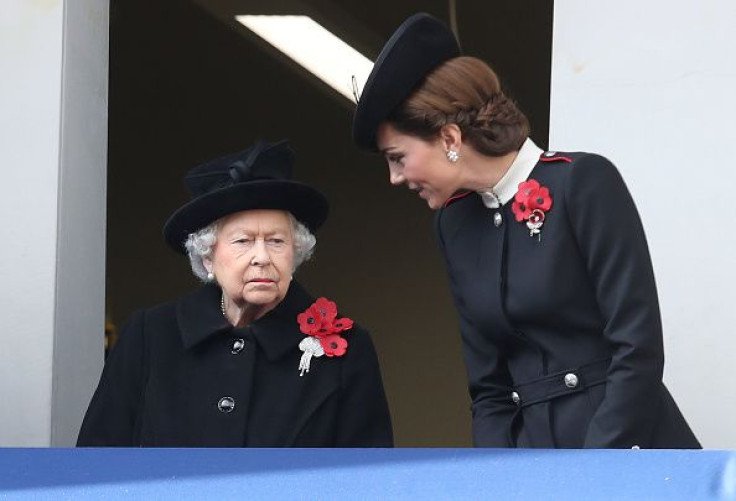 What can you say about Queen Elizabeth II and Middleton's relationship? Share your thoughts below.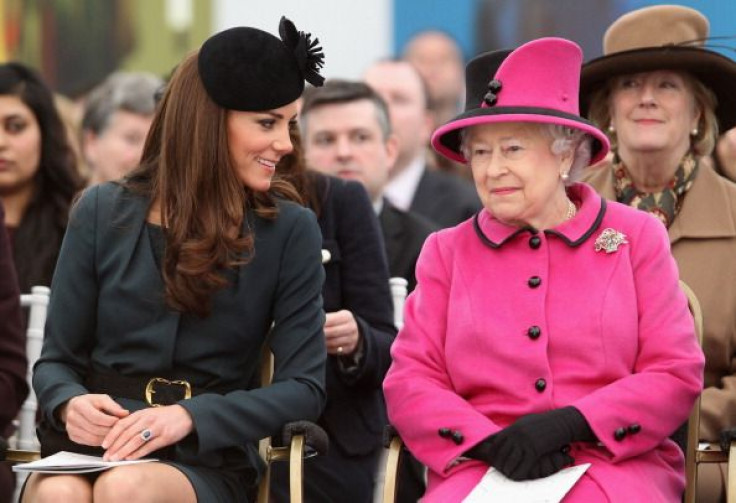 © Copyright IBTimes 2023. All rights reserved.