Queen Elizabeth's Staffer Jailed After Stealing Valuable Items From Buckingham Palace And Selling Them
KEY POINTS
Buckingham Palace catering assistant Adamo Canto has been jailed after his theft admission
Among the items he stole from Buckingham Palace were signed photos of Prince Harry, Prince William and Kate Middleton
The stolen goods, totaling between $13,000 and $135,000, were listed for sale on eBay
A former staffer of Queen Elizabeth who admitted to stealing things from Buckingham Palace has been jailed.
Adamo Canto, a 37-year-old catering assistant at Buckingham Palace, began serving his eight-month sentence Monday, People reported. He admitted in November to stealing valuable items from the Queen's residence between November 2019 and August 2020 and selling some of these goods, estimated to be worth at least $13,000 up to $135,000, on eBay.
The Queen's ex-staffer pleaded guilty to three counts of theft after authorities found a "significant quantity" of things in his room at the palace's Royal Mews. BBC reported that of the stolen items, 37 were listed "well under" their real value on eBay, including a royal state banquet photo album of President Donald Trump's visit to the U.K., and earned him around $10,000.
Canto also stole signed pictures of Prince Harry, Prince William and Kate Middleton. Further, the Scarborough, North Yorkshire native admitted to taking Vice Admiral Master Tony Johnstone-Burt's Companion of Bath medal.
The Master of the Household said he noticed it was missing when he was about to don it for the Trooping the Colour. Canto also snatched the Commander of the Royal Victorian Order medal of ex-British Army officer Maj. Gen. Richard Sykes from his locker.
The Southwark Crown Court said that Canto stole things from other staffers' lockers, the palace shop, Prince Andrew's storeroom and Queen Elizabeth's gallery shop.
Canto, who started working as a catering assistant in the palace in 2015, was said to have taken advantage of the COVID-19 pandemic when he was given access to areas that he usually didn't visit.
It is also worth noting that the Queen hasn't been in Buckingham Palace since March because of the threat of the coronavirus. Instead, Queen Elizabeth and her husband Prince Philip have been frequenting Windsor Castle and Balmoral Castle.
Meanwhile, the monarch recently gave a special message for the New Year.
"We should take comfort that while we may have more still to endure, better days will return: we will be with our friends again; we will be with our families again; we will meet again," she said.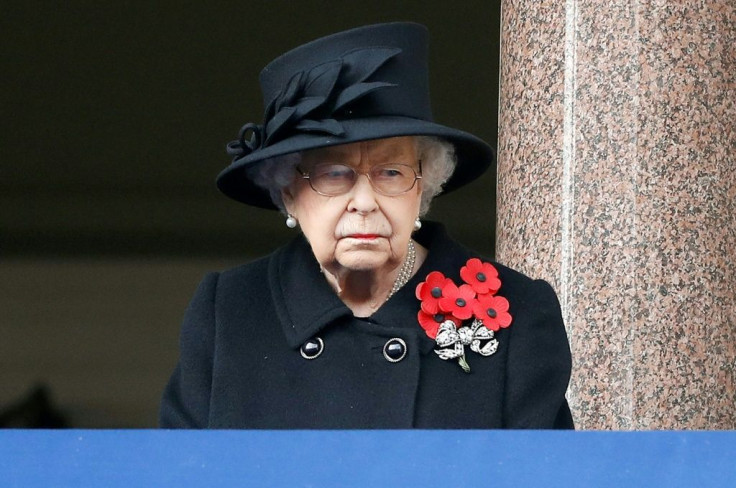 © Copyright IBTimes 2023. All rights reserved.
FOLLOW MORE IBT NEWS ON THE BELOW CHANNELS