R. Kelly Responds To Alleged New Tape Showing Him Sexually Abusing Minors
A new video surfaced Sunday allegedly showing R&B singer R Kelly "sexually abusing underage African-American girls." The footage was found by a Pennsylvania man, identified as Gary Dennis, who was cleaning out an old videotape collection.
Late Sunday, R. Kelly's attorney, Steve Greenberg, rejected claims that R. Kelly was the man in the video, which had been handed over to law enforcement.
"R. Kelly denies that he is on any tape with underaged girls. The doubt here is self-evident, with reporting that the man on the tape kinda, sorta looks like R Kelly. That doesn't make it him. It is not him," Greenberg told TMZ.
Greenberg also said that he wants to know what investigators will do about the fact that Dennis were in possession of possible child pornography: "Are they going to be prosecuted?" He added, "It is obviously now just open season on R. Kelly. It is irresponsible to continue to take the speculation of every Tom, Dick and Harry, and report it as if it is fact."
Dennis, an assistant at a nursing home, said he did not know how the tape came to be in his possession. He said that because the tape also has a sports game on it, he believes it may have come from a friend.
"I thought it was a recording of a R. Kelly concert. I watched the sports on the tape and then continued to watch what I thought would be a R. Kelly concert," he said during a news conference in Manhattan. "To my shock and surprise, R. Kelly appeared to be on the tape but not in concert. Instead, he was sexually abusing underage African-American girls."
Dennis added: "He was telling them what to do and what to say, and it appeared that he was in control of the camera. In addition, he was engaging with these children in sexually abusive acts."
"He appeared to be in command of the girls and they looked as though they were just saying and doing what he told them to do," he said, according to Page Six.
Gloria Allred, who appeared with Dennis as his attorney, at a press conference Sunday said the tape appeared to be different from the one that helped lead to Kelly's recent indictment in Chicago on 10 counts of aggravated sexual abuse. Kelly is reportedly under investigation on similar charges in several other states.
Kelly was acquitted of child pornography charges in 2008, related to a tape prosecutors said showed him having sex with a girl as young as 13. He and his attorneys have repeatedly denied allegations of sexual misconduct. In a recent interview, he claimed he is innocent but is being targeted because of his "big heart."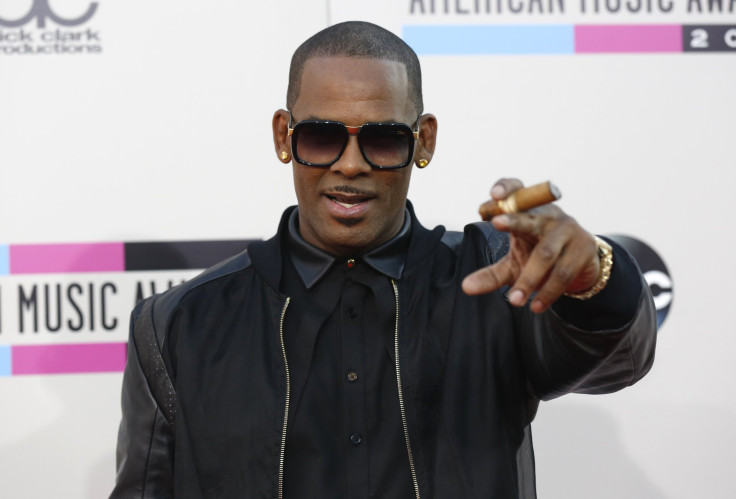 © Copyright IBTimes 2023. All rights reserved.