R. Kelly's Alleged Captive Denies Singer Confined Her, Says She Doesn't Feel Like A Hostage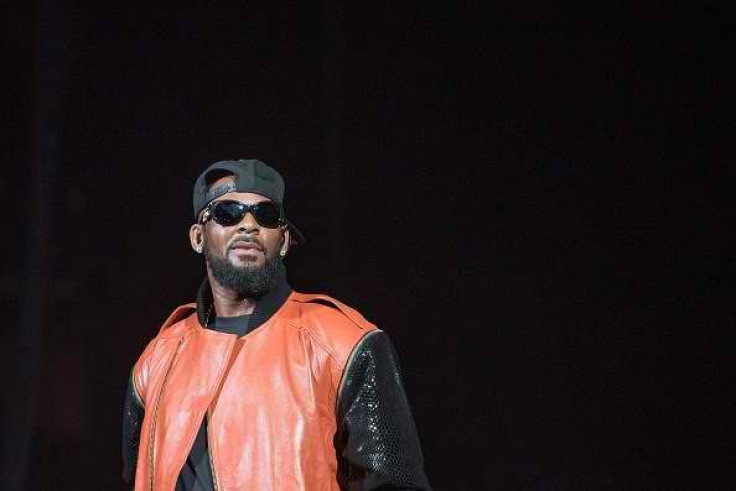 R. Kelly does not take women captive, according to one of his alleged victims.
Kelly, 50, is in hot water after a family claimed that he took their daughter as a hostage for his cult. However, the woman denied her parents' claims. "I'm in a happy place in my life," Jocelyn Savage, 21, told TMZ. "I'm not being brainwashed or anything like that. You know it just came to a point where it definitely got out of hand. So, you know, I just want everybody to know, my parents, and everybody in the world that I'm totally fine. I'm happy where I'm at and everything is okay with me."
READ: Who is R. Kelly's rumored girlfriend Halle Calhoun?
When asked whether she was held against her will or was asked to do anything she didn't want to do, Savage made it clear that she had not been abducted or forced. "Oh no, not at all. Never been feeling hostage or anything like that in nature," she said.
Savage explained that she doesn't know why her parents are asking for a welfare check. She admitted that she's been talking with them on and off for five or six months. According to her, she stopped talking to her parents because they were causing problems in her life and mentioned the hostage issue. Her parents texted her, but she declined to talk to them because of what they were doing to her. When asked if she's in Georgia, Savage opted not to reveal her location. She also declined to comment on whether she has roommates and if she's free to go wherever she wants.
Kelly's cult scandal made headlines when BuzzFeed reported that a mom with the alias J thought her daughter's career would make a big leap forward after being introduced to the R&B superstar. Unfortunately, the family ended up not seeing their daughter again following their meeting. However, she's not a missing person in the eyes of the law because she still lives with Kelly and is doing fine despite her parents' claim that she was being "held against her will."
Another six women were reportedly living in properties rented by Kelly in Chicago and Atlanta. The musician allegedly controls every aspect of their lives, including what they eat, when they bathe and sleep or how they engage in sexual activities, which he allegedly records.
Meanwhile, Kelly has since denied accusations that he is holding several women in an "abusive cult." His lawyer told BBC that he would work "diligently and forcibly to pursue his accusers and clear his name."
What's your take on the cult issues involving Kelly and his alleged women captives? Share your thoughts below.
© Copyright IBTimes 2023. All rights reserved.