Racism In America Is Worse For White People, Republicans Claim In New Poll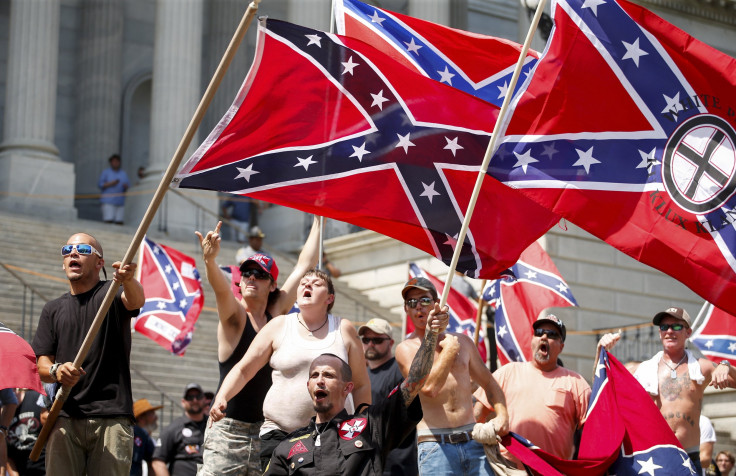 Many Americans would agree that racism remains an issue in the United States. But if you asked a Republican, they may tell you racism is primarily a problem for white people, according to a new poll released Friday.
Forty-three percent of Republicans said white Americans face "a lot of discrimination" compared to just 27 percent who said black Americans face "a lot of discrimination," according to the survey, which was conducted by the nonprofit Public Religion Research Institute. Eighty-two percent of Democrats said black Americans face a lot of intolerance while 19 percent said white Americans encountered a lot of bias.
Read: White People Think Racism Is Worse For White People
Overall, about six in 10 Americans said black people face substantial discrimination in the U.S. About three in 10 said whites face that prejudice.
It's worth noting that the GOP is primarily composed of white people. In the 2016 presidential election, Republican candidate Donald Trump — who, of course, went on to land the presidency — won the vote of white Americans by some 21 percentage points
This isn't the first piece of research to show that white people think racism is worse for white people. Researchers wrote in the Washington Post last year about a paper they authored that found white people increasingly thought race relations were worsening, but for white people, not black people. They asked respondents about racial bias for decades.
Read: The Absolute Best Paul Ryan Memes
"When asked about the present-day United States, a striking difference emerged," wrote the professors from Tufts University and Harvard Business School. "Our average white respondent believed that at the time of our survey in 2011, anti-white bias was an even bigger problem than anti-black bias."
The most recent FBI data found, however, that the majority of hate crimes stemmed from anti-black bias. Of all the hate crimes motivated by race, 52.7 percent were motivated by bias against black Americans. Just 18.2 percent were motivated by anti-white bias.
© Copyright IBTimes 2023. All rights reserved.