Rafael Nadal News: A 'Comeback' For Rafa As He Returns To Clay?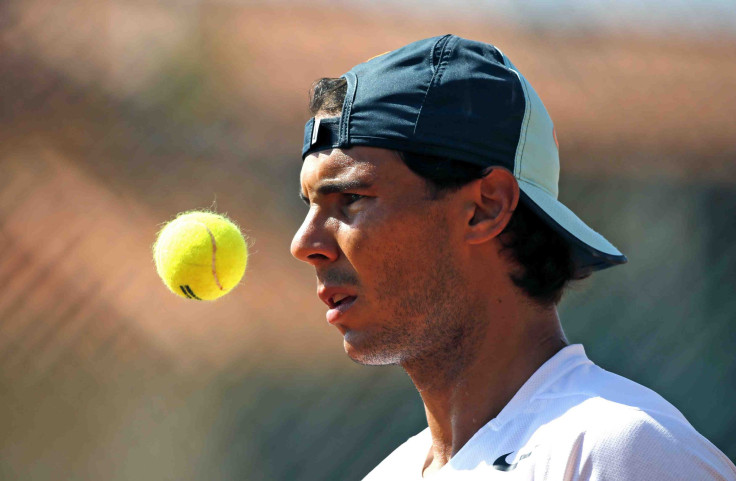 The first quarter of 2015 hasn't gone as Rafael Nadal had planned, but things may soon be turning in his favor. The "King of Clay" is returning to the surface on which he's been so dominant, possibly allowing him to regain his position atop the tennis world.
A year ago at this time, Nadal was the No.1 ranked player in the world. But the Spaniard's struggles now have him at No.5 in the ATP rankings, allowing Kei Nishikori to join Novak Djokovic, Roger Federer and Andy Murray in the top four. Nadal has just one tournament victory this year, but he's hoping that changes at the Monte-Carlo Rolex Masters.
After suffering an upset at the Miami Open in March, Nadal admitted that nerves and anxiousness were a contributing factor to his defeat. Heading into the tournament that he's won eight times, Nadal appears ready to play with less stress.
"I don't have pressure this year," Nadal said, via atpworldtour.com. "I'm not the favorite for anything. I have been playing worse than the rest of the rivals of mine. The pressure is not for me… I am arriving here with the motivation to do something better than what I am doing."
Nadal's loss to David Ferrer in Monte-Carlo last year came as a shock to many, as his streak of 83 consecutive match wins on clay in April came to an end. A loss this year wouldn't be as stunning, considering Djokovic is the betting favorite. Even at the upcoming French Open, which Nadal has won in nine of the last 10 years, he shares the same odds as the No.1 player in the world.
"The most important thing for me is to feel well on court again, feel confident, feel I am improving," Nadal said. "I was improving every week before Miami, and in Miami I played bad… If I'm able to find the confidence, to find the tennis here on clay, then it makes everything a little less difficult.
"I am working to be playing well as soon as possible, and if I didn't believe that I could, I would not be here... If I am here it's because I have the motivation, the passion, the emotion to keep playing tennis."
Failing to win a title in Monte-Carlo doesn't mean Nadal won't be victorious at Roland Garros. After losing to Ferrer last April, Nadal claimed another title at the French Open two months later, defeating Djokovic in the final. He topped No.7 Andy Murray and No.5 Ferrer in the previous two rounds.
Nadal does have one clay victory under his belt in 2015. He beat Juan Monaco in Buenos Aires to win the Argentina Open. It was his first title in almost nine months, though he didn't have to face any members of tennis' Big Four.
If Nadal doesn't start winning again in his return to clay, then it might be time to ask whether or not he is past his prime. He'll turn 29 on June 3, and his recent struggles haven't appeared to be injury-related.
© Copyright IBTimes 2023. All rights reserved.