'Rainbow Six Siege' To Continue With Free DLC Instead Of Sequels, Ubisoft Confirms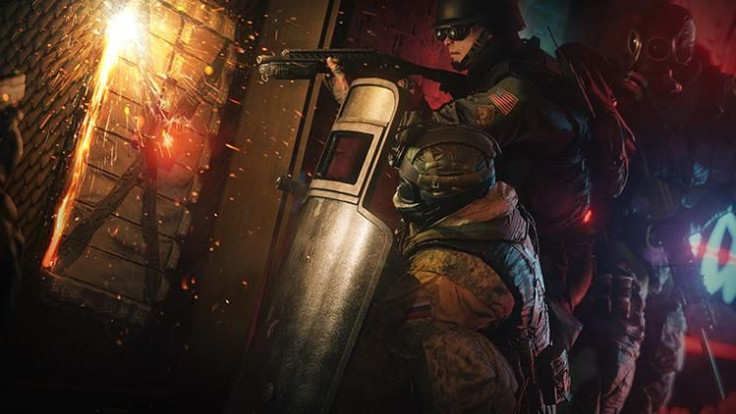 Rainbow Six Siege has thrived on free map and Operator DLC from day one, and, according to a Seeking Alpha transcript of this week's Ubisoft earnings call, that trend won't be changing anytime soon. Fans may be waiting a while for a full-fledged sequel.
The crux of Ubisoft's plan relies on the fact that Rainbow Six Siege players are coming to the game and sticking to it once they arrive. Despite being released in Dec. 2015, the game was privy to a "new record high during the last quarter" with a "500 percent increase in number of views," as touted by Ubisoft CEO Yves Guillemot. With those numbers in mind, Siege was called Ubisoft's number one game for recurring player investment.
Read: Rainbow Six Siege Trailer Teases Incoming Operation Health Reveal
With such a large and growing community, then, Guillemot expressed confidence in the present free DLC delivery method as opposed to the traditional season pass. "We don't want to split the community, he said, "so we bring expansion[s] or seasons that are actually growing the number of players." More players means more revenue, and more revenue makes for happy investors.
Company CFO Alan Martinez also touched on the subject of continued DLC growth when asked about the prospect of sequels for popular properties. "With more live games generating very profitable recurring sales, the need for quickly offering up sequels is less relevant," he suggested. In other words, a top-recurring game like Siege doesn't need a sequel because it's continuing to grow as a service. On the other hand, traditional sequels may be more appropriate for titles like Assassin's Creed or Ghost Recon Wildlands that aren't able to expand in the same manner. If you've liked what you've received from Rainbow Six Siege over the past few years, we suggest you buckle up. It sounds like you'll be getting a lot more of it.
That will likely be read as good news for those who may be a bit down on the game's recent developments. As announced last week, May through July will be reserved for a new initiative called Operation Health. Instead of receiving new Operators from Hong Kong like originally planned, the next three months will be focused entirely on making the game's servers faster and more reliable than ever before.
Read: Operation Health Reshuffles Rainbow Six Siege Year 2 & Cancels Maps
This decision makes sense given that Ubisoft intends to stick with Rainbow Six Siege for the foreseeable future. Since the company now sees this single piece of software as a long-term investment, it seems like a smart move to make sure its basic netcode functions in a pristine way for as long as possible. Despite the game's continued growth, server issues remain a constant sore subject for players.
As part of the larger discussion, Ubisoft also touched on a few key properties expecting to make big waves by March of next year. These include new titles in franchises like Assassin's Creed, Far Cry and The Crew. In fact, rumors suggest we'll hear more about the next Assassin's Creed very soon.
Rainbow Six Siege is available now on Xbox One, PC and PS4.
Are you glad we'll be seeing more free DLC for Rainbow Six Siege in the future? Should more games adopt this strategy? Tell us in the comments section!
© Copyright IBTimes 2023. All rights reserved.
FOLLOW MORE IBT NEWS ON THE BELOW CHANNELS