'Rainbow Six Siege' Operation Phantom Sight Launches In A Few Hours
The wait for "Rainbow Six Siege's" Operation Phantom Sight is finally over. Players can log in today, June 11, to get their hands on all the new content coming to "Rainbow Six Siege."
Operation Phantom Sight will bring two new operators to "Rainbow Six Siege" -- a Defender named Warden, whose skills include making himself immune to flashes and being able to see through smoke, and an Attacker named Nøkk, who can disappear from camera feeds and move silently, rendering herself invisible to Defenders. The new season, the second of Year 4 of "Rainbow Six Siege," will also include a significant rework of the Kafe Dostoyevsky map.
Players will likely hit a bit of a learning curve when using the new operators, but that won't be too hard to overcome as both operators' abilities are simply amalgamations of pre-existing operators. Warden has an ability similar to Glaz, while Nøkk operates like a hybrid of Caveira and Vigil.
Some fans were not happy with the two new operators and even criticized developers for their lack of imagination, especially when it came to the "recycled" loadout weapons and abilities.
Regardless of the criticism, the new content being provided in Operation Phantom Sight still brings something new to the game.
Warden is a Defender who comes from the United States Secret Service. He is a high-armor, low-speed Operator whose primary weapon loadout will be an MPX submachine gun or an M590A1 shotgun. Warden's abilities will be activating his glasses in order to see through smoke and make himself immune to flashes. Those playing Warden should be careful if Attackers have a Thatcher or IQ in their team as these two can detect or disable Warden's gadget.
During Ubisoft's E3 2019 press conference, they unveiled a new trailer for Warden. The trailer, titled "Clutch Royale," has the Defender clutching an otherwise hopeless 1v5 match and showcases the Defenders abilities.
On the attacking side of Operation Phantom Sight is Nøkk, whose name rhymes with book. Nøkk hails from Denmark's Jaeger Corps and there is very little known about this mysterious Attacker. She is a medium-armor, medium-speed Attacker who specializes in stealth and excels in hunting roaming Defenders and flanking unknowing Defenders.
When she activates her HEL Presence Reduction gadget, enemies will not be able to hear her footsteps nor see her on camera feeds. Her gadget can glitch and cause a distortion effect, revealing her position on camera feeds if she performs any non-basic movements. Those planning to play Nøkk should take care when going against Mozzie or Echo as both can reveal her presence.
Maintenance will happen today at the following times:
PC – 9 a.m. to 10 a .m. EDT
PS4 – 10 a.m. to 11 a.m. EDT
XB1 – 10 a.m. to 12 p.m. EDT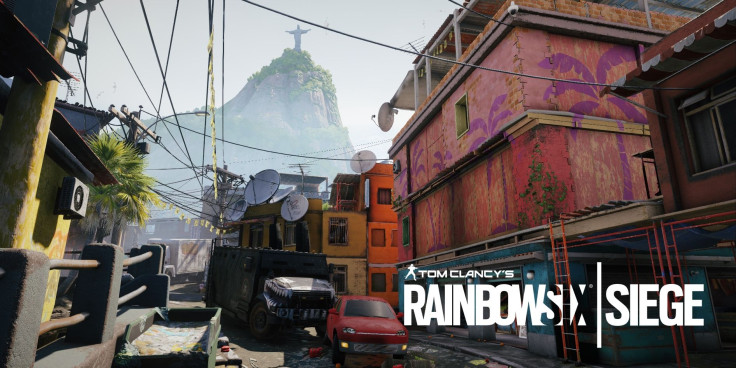 © Copyright IBTimes 2023. All rights reserved.
FOLLOW MORE IBT NEWS ON THE BELOW CHANNELS