Rand Paul On Same-Sex Marriage: It Offends Me [VIDEO]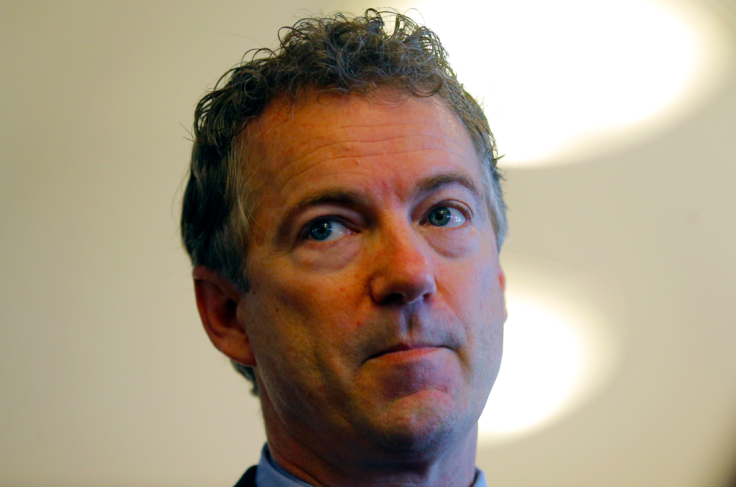 Kentucky Sen. Rand Paul, a potential 2016 presidential candidate, said he is offended by the use of marriage to describe same-sex unions in an interview on Fox News. The Republican said he prefers "traditional" marriage between a man and a woman.
"Ultimately, we could have fixed this a long time ago if we just allowed contracts between adults. We didn't have to call it marriage, which offends myself and a lot of people," Paul said in the Friday interview. "I think having competing contracts that would give them equivalency before the law would have solved a lot of these problems, and it may be where we're still headed."
Paul is a self-described "libertarian conservative," but his most recent comments reflect something different about his views on LGBT rights. His remarks reveal he's not as libertarian as he claims to be, but instead sides with the right wing, Democratic National Committee spokesman Ian Sams told Saturday's Washington Blade.
Paul has not followed up on his comments. Instead, he posted about Bloody Sunday in Selma on his Facebook and Twitter accounts, and shared an article about why Republicans should care.
This is a different approach than Ben Carson, a possible 2016 presidential candidate who essentially said being gay is a choice. He cited prison as a reason for his statement, but apologized after an ensuing backlash.
"I realized that my choice of language does not reflect fully my heart on gay issues," he wrote on Facebook. "I do not pretend to know how every individual came to their sexual orientation. I regret that my words to express that concept were hurtful and divisive. For that I apologize unreservedly to all that were offended."
Check out Paul's interview below:
Follow me on Twitter @mariamzzarella
© Copyright IBTimes 2023. All rights reserved.