Rappers Arrested In 2017: Chief Keef, Soulja Boy And 5 Others Facing Legal Trouble In The New Year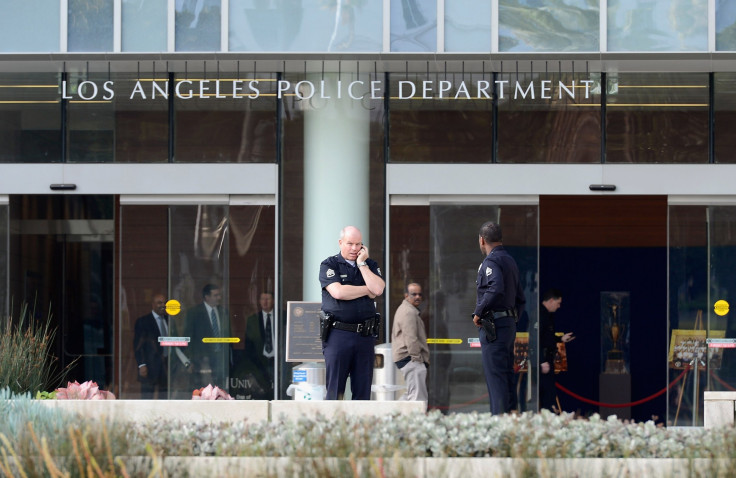 Chicago rapper Chief Keef has been arrested for allegedly breaking into the home of a music producer and beating up and robbing him in last week, TMZ reported. The rapper and members of his entourage were taken into custody at his Tarzana home Thursday after police acted on the accusations from Ramsay Tha Great.
The producer accused them of a "home invasions," assaulting him and stealing $1,600, a Rolex wristwatch and other jewelry. Ramsay Tha Great released a video on his Instagram account where he appeared bruised and wearing a neck brace in a hospital bed.
"He dumb enough to have a $6 million record deal and come in my house and jump me personally?" Ramsay asked rhetorically in the video.
Chief Keef, whose cousin and fellow rapper Tadoe was also arrested on related charges Thursday, was just the latest hip-hop recording artist to be taken into police custody in this young new year.
One day earlier, a Florida rapper was arrested on gun and drug charges in Miami. Professionally known as Stitches, the rapper was parked in a handicapped spot when police found him in possession of a gun and marijuana, NBC Miami reported. The episode resulted in Stitches being formally charged with carrying a concealed firearm, possession of cannabis and possession of a drug without a prescription.
Also in Florida, rapper Plies was hit with a driving under the influence charge in his native Tampa, resulting in his early morning arrest Jan. 17.
While Grammy nominated rapper Soulja Boy wasn't arrested this year, he was officially charged on Wednesday for being in possession of guns – a charge that violated the terms of his probation – after he was taken into custody in Huntington Beach, California, late last month, the Los Angeles Times reported. One of the guns in question was stolen from a Huntington Beach Police Department cruiser.
Cleveland rapper Lil Cray was arrested Jan. 5 after police said he tried to bribe them not to arrest him for drinking and gambling. The 19-year-old was on bail for attempted murder among other charges when the alleged bribery took place, Cleveland.com reported.
In contrast to the above incidents, Northern California rapper Equipto was arrested while protesting San Francisco's new police chief, who was being sworn in Monday. He and the six other people who were arrested for trespassing and disturbing the peace were demanding police accountability from the department. They were released shortly afterward.
Equipto's mother told local news outlet 48 Hills her son was only expressing his freedom of speech and assembly.
"All I can say is that it doesn't surprise me at all and I'm very proud of my son for taking a stand," said Maria Christina Gutierrez. "I want him to know that he's not in jail because he's a gang member, he's not in jail because he's a drug addict, he's in jail because he's fighting for justice for all including himself."
© Copyright IBTimes 2023. All rights reserved.