RAVPower 90W and HyperJuice 100W GaN Charger (Hands-on) Review: The Future of Recharging Available Now
This article uses affiliate links, which means if you purchase products through these links, we may earn a commission. Click here to see our
T&C
. For licensing please click
here
.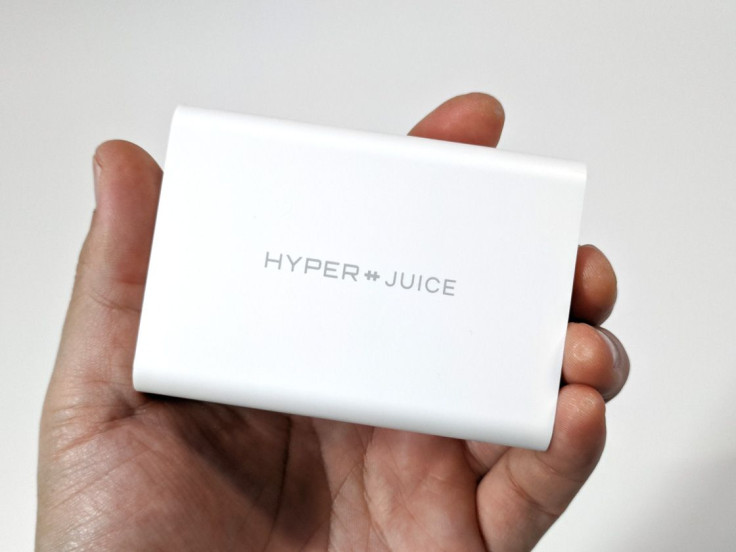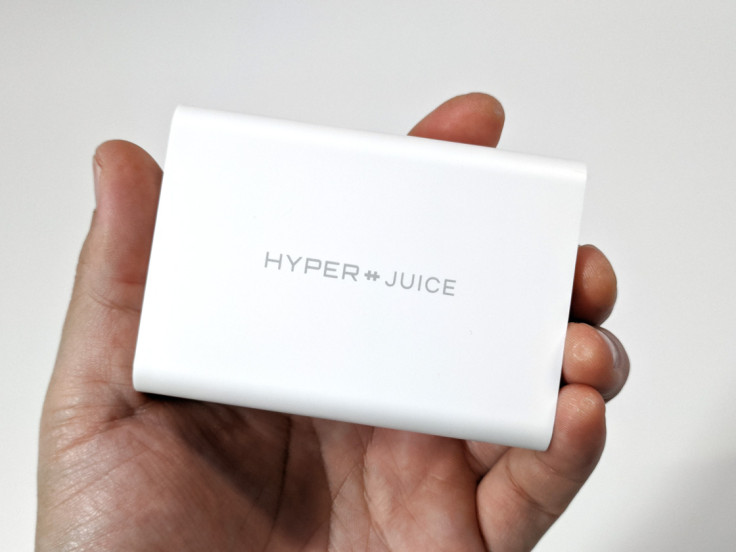 One of the biggest challenges for modern gadgets is undoubtedly in their power source. It's a challenge to keep them juiced up, furthermore, a hassle to top each of them up on a daily basis. This felt-need also means that it is a ripe industry that is ready for some breakthrough.
Phone companies are dealing with this challenge through shrinking the internal electronics, which makes more space for larger batteries. At the same time, the charging technology is also improving, with phones being able to take 18W, 30W, even up to 65W input - which officially pushes it into laptop territory.
What is needed then is development on the other end of the equation - the wall adapters. Any average person would have 3-4 chargers they're actively using, not to mention all the obsolete and forgotten chargers in the bottom of the drawer. With the adapters coming in an assortment of sizes and colors, some playing well with others on a power strip, while many blocking the neighboring socket like some entitled patron parking across two spots in a carpark.
The GaN charging technology is an attempt to disrupt this uncouth trend on the AC end of the power equation. Without going too much into the science behind GaN charging, just know that it is a more energy efficient way of delivering power, allowing the chargers to be made smaller, cooler to run, and deliver more power over time. It is a new technology and while there's rumors that major players in the market like Apple, Samsung, Xiaomi will be adopting the new tech as soon as this year, so far the only GaN chargers available on the market have been made by less known mobile electronics companies.
I had a chance to go hands-on with two market leading GaN chargers, the RAVPower PD Pioneer and the HyperJuice 100W GaN USB-C Charger, and after using both products for the last 100 days, here are some of my thoughts on this new recharging technology.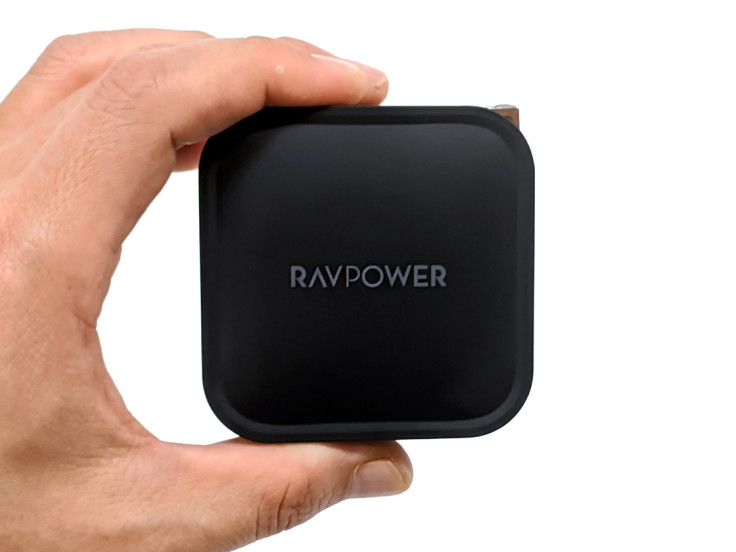 Who is the RAVPower PD Pioneer for?
For those who values mobility, this adapter's small package adds significantly less bulk and weight compared to other chargers, especially Apple's original adapters
For people who want to bring one less adapter, this adapter adds an additional USB-C port, with a USB-C to USB-C cable included. Which means while charging the laptop, another device can be charged at high speed at the same time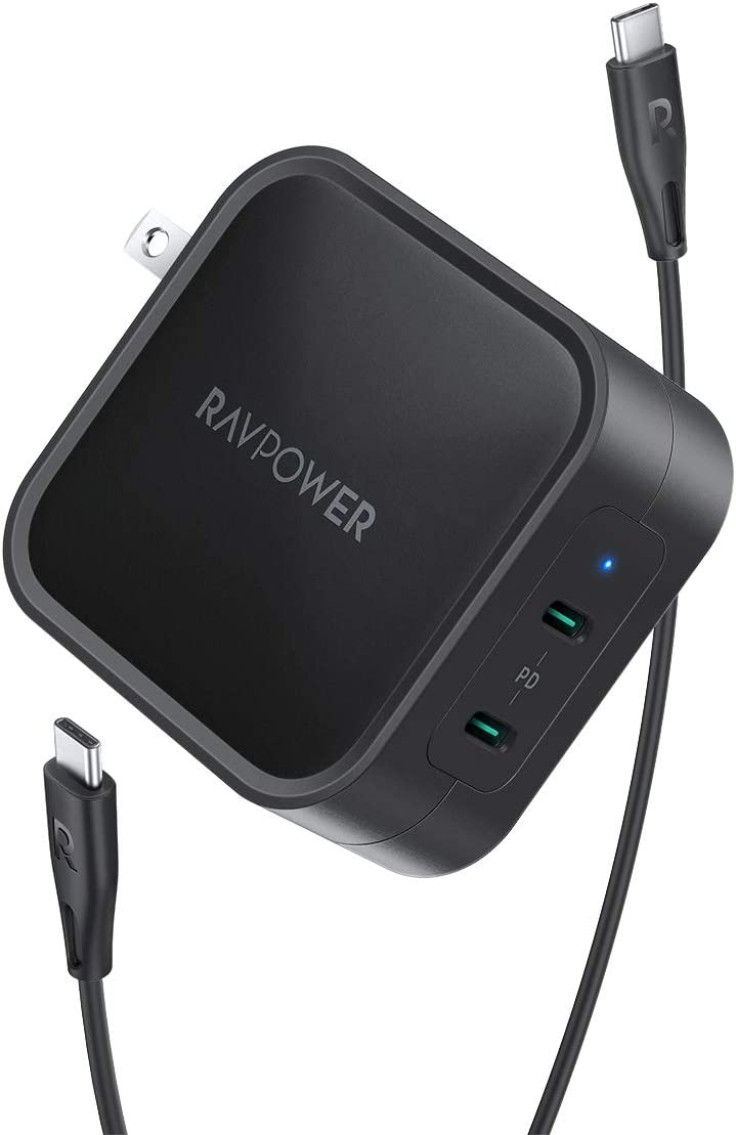 Photo from amazon.com
The RAVPower at first glance has a familiar look. Being a formal MacBook owner, I appreciate the rounded square profile, and fold-out prongs. Where it departs from Apple's standard charger aesthetics however is it's matt black finish, and more significantly how amazingly compact it is for a 90W charger.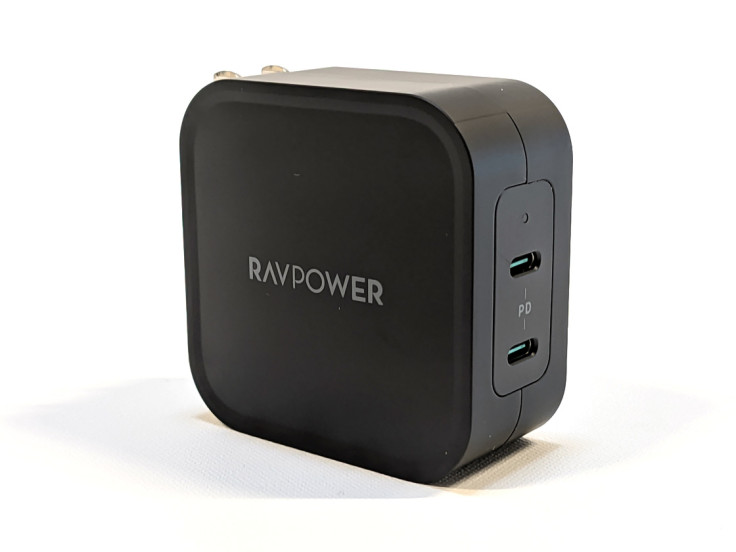 For a comparison, the 96W USB-C power adapter from Apple is 4.88 x 4.88 x 1.22 inches, and the RAVPower PD Pioneer is 2.5 x 2.5 x 1.2 inches. That means you can almost fit four of the RAVPower adapters into the cavity of Apple's 96W charger! An astounding testament to how much a game changer GaN recharging technology will be for the future of mobile device adapters.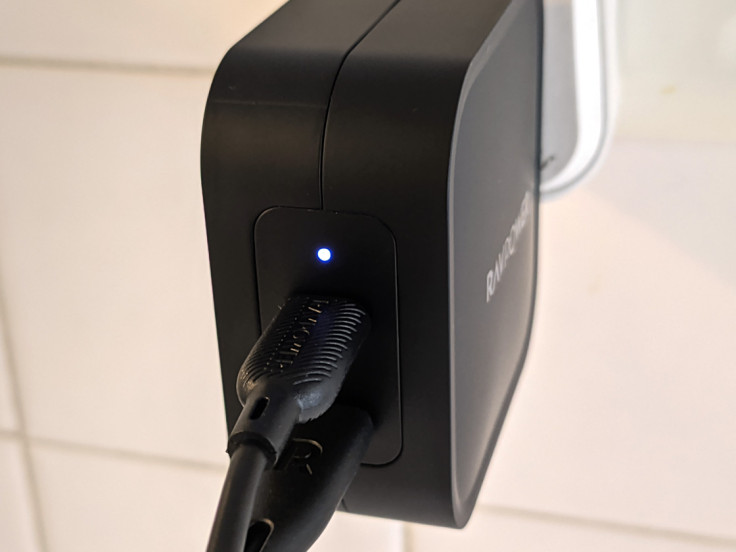 As if the huge size difference is not enough, the RAVPower PD Pioneer also comes with two USB-C ports, instead of the single output on an Apple adapter, allowing it to charge two devices at once, pumping out 90W of power.
I personally have a ASUS ExpertBook as a daily driver, and having the RAVPower adapter in the office gave me the convenience of leaving the original laptop adapter at home, and charging the laptop at work with the included USB-C to USB-C cable.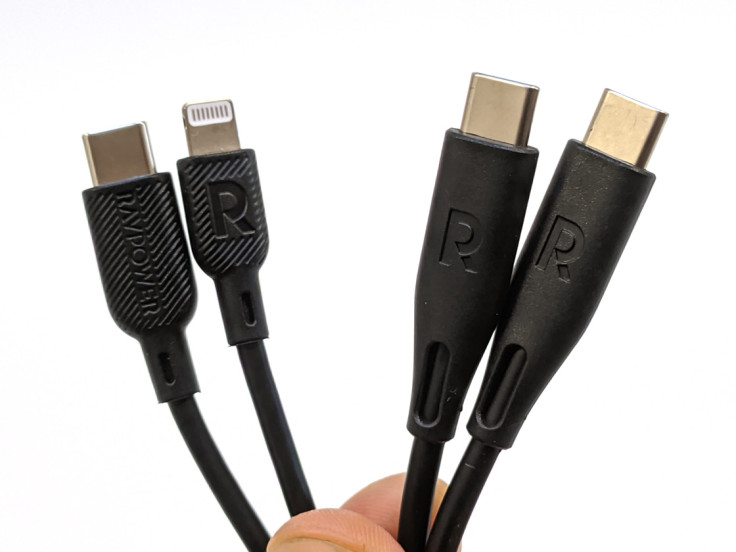 To charge Apple devices, RAVPower also sells USB-C to Lightning cables which have a rugged plug design that adds rigidity to the part of Apple cables that are notorious for breaking apart early. After 100 days of daily use with an iPad, AirPod and iPhone, the MFI certified cable has never had a contact problem as other third-party cables I've used in the past - a testament to its excellent build quality.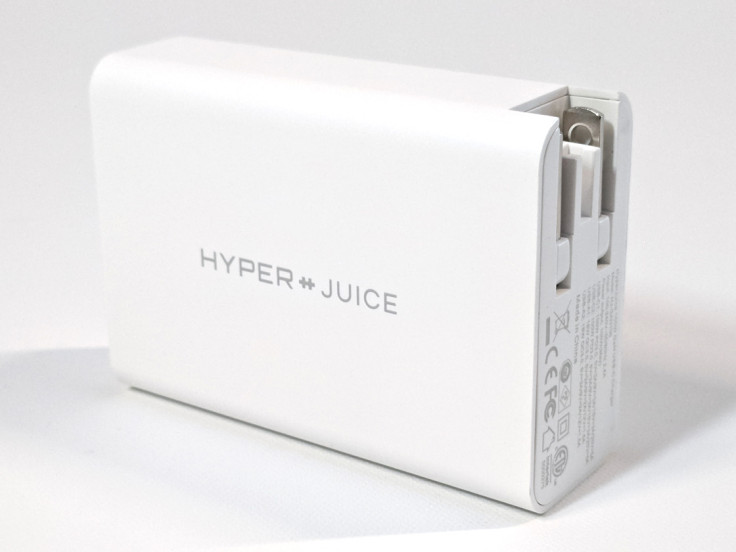 Who is the HyperJuice 100W GaN USB-C Charger for?
Those who have multiple devices will appreciate the 4X high powered ports that can reach a total of 100W
Those who want to bring only one compact charger that charges all their devices on a overseas trip will make good use of the International pins included
For owners of the HyperJuice Battery Pack, the 100W GaN is the fastest way to recharge the massive battery, reaching its maximum charge power of 20V at 5A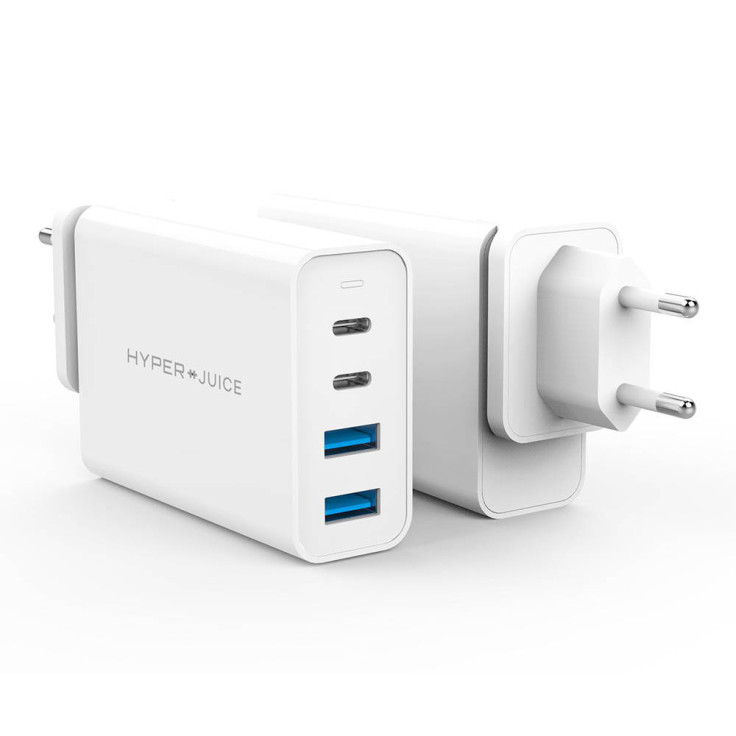 Photo from hypershop.com/
Having had experience with the hugely successful crowdfunded HyperJuice 130W Battery Pack, the 100W Charger is consistent with HyperJuice's brand image as a company who employs bruteforce recharging solutions. Both of these products offer overwhelmingly 'hyper' charging solutions, the compact aluminium bodied power bank that can output a whopping 130W, and the a 100W adapter that has not 2 or 3, but 4 outputs.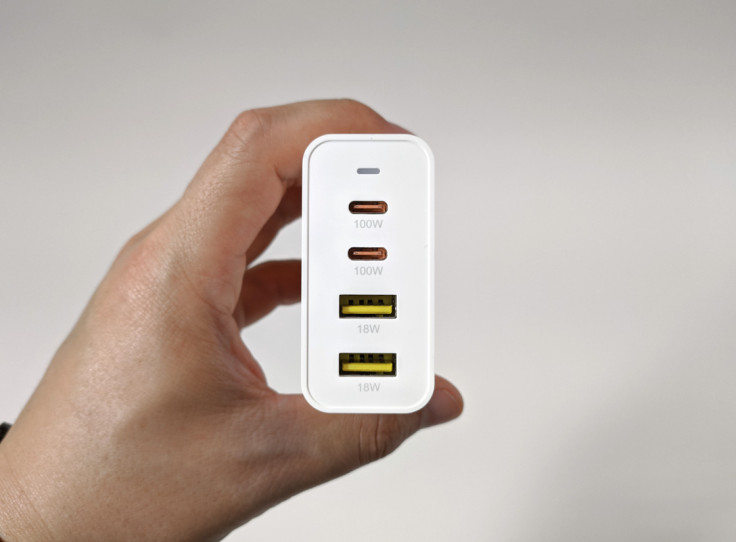 The HyperJuice 100W GaN Charger has the height and width of a credit card, which is already an impressive feat considering its power to size ratio, but the 4 output ports is what really makes it a world first. It has two USB-C 100W PD 3.0 output and two USB-A 18W QC 3.0 output. This is a charger that is made to be the only charger that you need to take with you for a long trip.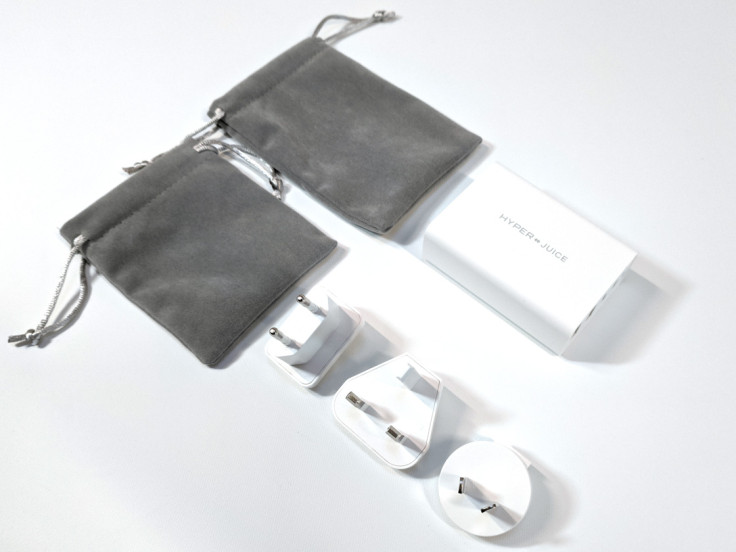 What makes this package even better is the included array of international pins. HyperJuice has obviously put in the work to perfect this design, where the US pin is the default, and the other pins slip onto them. This means having all the international pins that can be used overseas, but while in the States on a day to day basis you use the compact fold-out pin. It's an innovative way to be able to charge all your devices while travelling without bulky adapters.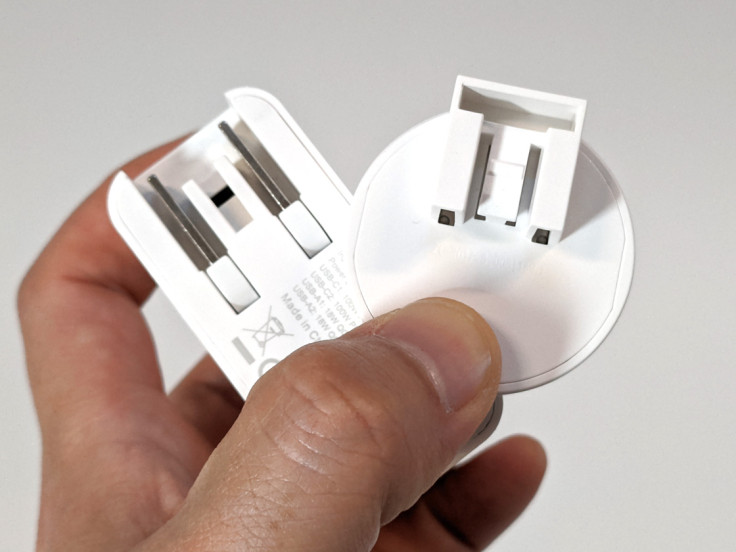 When combining the HyperJuice 100W charger together with the 130W battery pack, you get the ultimate portable power solution, where the massive 27,000 mAh gets supercharged at 20V x 5A, and has the power to recharge even laptops many times over.
Final Remark
The GaN recharging technology is the future, but you don't need to wait for major brands to come out with the technology. The RAVPower 90W and HyperJuice 100W chargers are already available for purchase and will make a huge difference to your power strips to clear it of the adapter clutter. These chargers are compact, powerful, safe and can charge multiple devices at once including your laptop. Until some radical breakthrough in battery technology, these GaN chargers are here to soothe some of the pain of our power hungry lifestyle.
Sam is a production engineer turned tech writer who specializes in seeking out gadgets that enhances productivity while still looking sharp. This is a contribution to an ongoing IBTimes review series on gadgets for Business Travelers.
FOR FREE to continue reading
✔️ Unlock the full content of International Business Times UK for free
offer available for a limited time only
✔️ Easily manage your Newsletters subscriptions and save your favourite articles
✔️ No payment method required
Already have an account? Log in
© Copyright IBTimes 2023. All rights reserved.