Ray Cromartie Execution: Man Put To Death For 1994 Store Clerk Killing In Georgia
Ray Jefferson Cromartie, convicted of killing a Georgia store clerk 25 years ago, was executed late Wednesday night. There was no last statement issued by Cromartie but had a large meal before his death.
The local reports suggested that 52-year-old Cromartie had admitted that he and his partner Corey Clark were guilty of the raid. Yet neither of them was aware of who shot and killed the store clerk, Richard Slysz, in Georgia in 1994.
Before he was injected with pentobarbital, Cromartie had a sizeable last meal. It consisted of macaroni and cheese, steak, rice and gravy, a steak and cheese sandwich, a double cheeseburger, French fries, a side of ranch dressing, a strawberry milkshake and a layered cake with white icing.
Cromartie was originally sentenced to death on Oct. 30 but the date was rescheduled as an appeal was pending with Georgia's Supreme Court. His appeal was later dismissed and was administered the lethal injection at the state prison in Jackson.
Cromartie's lawyer, Shawn Nolan, stressed that the denial of the DNA test was "frankly outrageous". In a statement after the execution, he said, "In this day and age, where DNA testing is routine, it is shocking that Georgia decided to end this man's life without allowing us, his attorney's, access to the materials to do these simple tests." He further added that the DNA tests could prove that Cromartie wasn't the shooter.
Cromartie was pronounced dead at 10.59 p.m. EST. He was one of the three people executed this year in Georgia.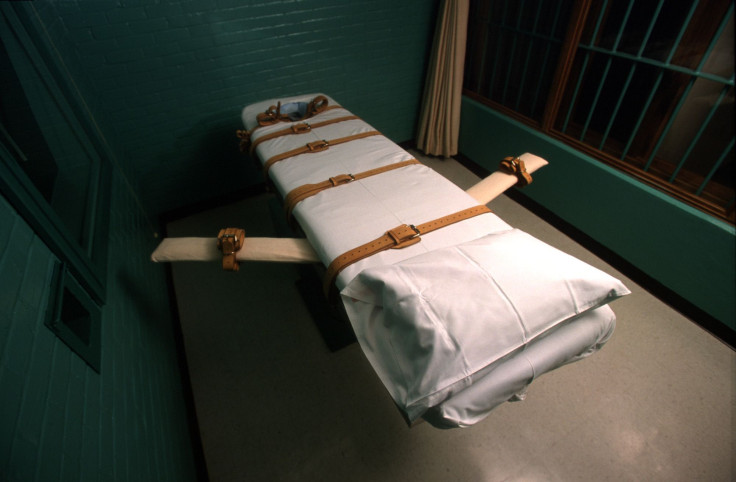 © Copyright IBTimes 2023. All rights reserved.