'The Real' Co-Host Loni Love Reveals Why She Made Boyfriend Sign NDA
Loni Love isn't taking any chances when it comes to her name or brand.
"The Real" talk show co-host opened up about her decision to have her boyfriend James Welsh sign a non-disclosure agreement on Monday's episode. The topic came up during the day time show's "Girl Chat" segment.
"I made James sign one," she said causing her co-hosts to ask for more details. "Because the NDA isn't for him. It's because of the people around him."
Love, 48, referenced Jessica Simpson's latest project "Open Book" for an example of when an NDA would come in handy. In the book, Simpson opens up about ex-husband Nick Lachey and others.
"You notice how now all of a sudden like Jessica Simpson and all of them are writing these books and they're telling their side of the story and everything, possibly, if they had an NDA they couldn't do that cause that can ruin your brand," Love explained. "Somebody making false--not saying what she's saying is false---it could really hurt your brand. It could hurt you as a person."
In 2013, Love released a book titled "Love Him Or Leave Him, But Don't Get Stuck With the Tab." The book provides "hilarious advice for real women" and reveals that the comedian was previously married.
"Marriage is a serious situation and I was really young in my stand up career and I really wanted to be an entertainer," Love explained during a 2013 episode of "The Real." "[My ex-husband] needed to move to another state and that wouldn't allow me to be a stand-up [comedian]...So I really had to make a decision of did I really want to have that settled down family life or was I going to be an entertainer… And that's what this book is really about...How do you find yourself? How do you ask the hard questions?"
In Monday's episode, Love's co-host Adrienne Bailon pointed out that the comedian had written a book before and asked a question on behalf of herself and their fellow hosts.
"Question," Bailon jokingly chimed in. "You wrote a book. Should we have signed an NDA?"
"Yeah, you should have," Loni nodded.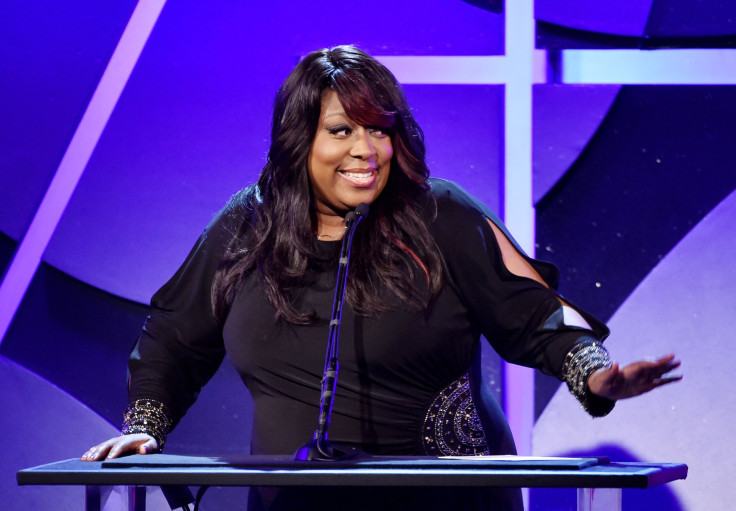 © Copyright IBTimes 2023. All rights reserved.