Real Estate Investing for Beginners: A Cost-Effective Gateway
* This is a contributed article and this content does not necessarily represent the views of IBTimes.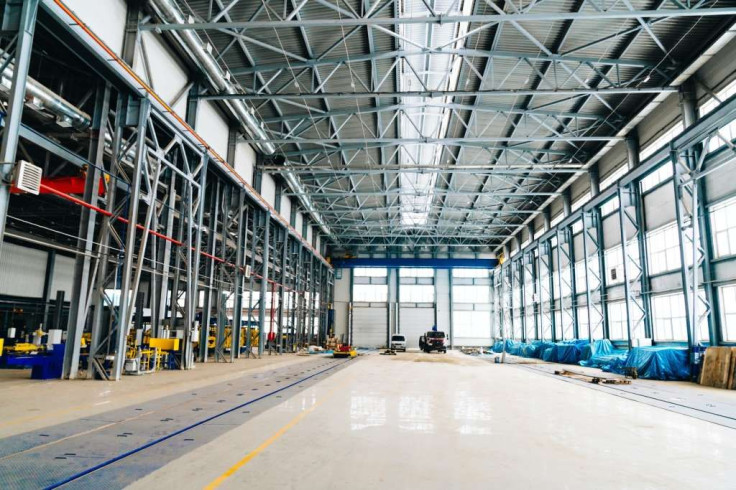 Real estate is a much sought-after asset for investors across the globe given its consistent historical returns from land value appreciation, creation of passive income streams from rental or dividend payouts, and not sharing any significant correlation with stocks, bonds, or commodities.
For ages, the real estate industry was only limited to the ultra-rich and those with privileged contacts who could afford the high-capital entry to purchase this premium asset, keeping it out of reach for the average investor. Today, things are very different.
Broadly, real estate investment can be classified into two types: direct investments and indirect real estate investments. The former translates into owning and managing properties, whereas the latter refers to investors who pool their money together to finance real estate projects. This is typically done through a crowdfunding platform where the properties are generally managed and looked after by project sponsors.
Indirect investors will own a portion of the property and are able to create a passive income stream from rent generated by tenants on a monthly or quarterly basis. They are also able to grow their net worth as the property value increases over time, proportionate to their investment value. The flexibility to purchase portions of properties as stocks in a mutual fund significantly brings down the initial cost to become a real estate investor.
REITs are Attracting Beginner and Millennial Real Estate Investors
Real estate investment trusts (REITs) are essentially firms that own and manage multiple properties across different real estate asset classes spread across buzzing real estate markets. Think of investing in REITs as putting your money in a basket of multiple cashflow-positive properties where your investment is evenly distributed in portions of each property.
The biggest advantages of owning real estate through REITs are that you don't have to pay a huge sum of money upfront, properties are managed by vetted property managers, immediate portfolio diversification further reduces your susceptibility to market fluctuations, and you are offered access to premium real estate markets across different regions completely online. Moreover, the IRS mandates that REITs are obliged to pay at least 90 percent of the income generated from all properties to all of their investors.
REIT managers strive to source the best listings after a thorough and careful review of each property against a score of parameters, including in-house inspection, estimation of future growth potential, location benefits, and finding tenants with ongoing long-term leases. To date, over 140 million Americans have already invested and collectively earned billions from REITs.
Commercial Real Estate Outlook 2022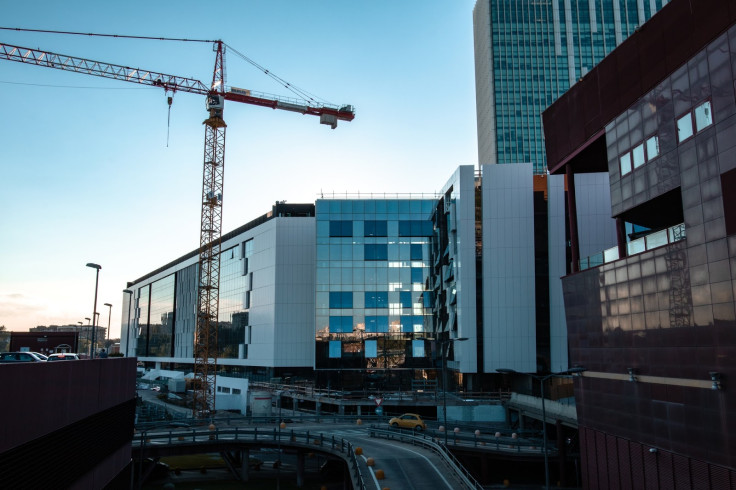 The real estate industry is diverse and can be broadly classified into the housing and the commercial real estate sector. The commercial real estate sector can be further broken down into industrial facilities, logistical hubs, hotels and offices, medical research complexes, data centers, and even cold storage warehouses.
Although the pandemic led to the desertion of offices and hotels for a while, they are currently witnessing a fast-rising occupancy level as the effect of the pandemic continues to fade with time. Whereas industrial sectors and logistical hubs witnessed tremendous growth as they are essential for supporting an economy.
But there were several other reasons that set into motion a record-breaking 448.9 million sq. ft. of industrial space under construction as of Q3 2021. The e-commerce boom, exponential consumption of online products and services, steadily rising demand for frozen foods, and global focus on medical research fueled the demand for more dry and cold storage warehouses for inventory space and data centers to power the digital infrastructure. Moreover, defense, automobile, and technology development is poised to drive demand for manufacturing facilities nationwide.
The HappyNest REIT
The HappyNest REIT allows investors to own a portion of their REIT properties for as low as $10 directly from their intuitive app without any broker commissions or platform fees. HappyNest focuses on properties housed by Fortune 500 tenants with a nationwide presence on long-term and net leases that are relevant to real estate sectors poised for growth in the future.
Tenants who sign net leases indicate their strong financials and ability to pay rents, operating costs, building insurance premiums, and other expenses throughout the tenure of occupancy.
HappyNest REIT managers have an extensive underwriting process and a layered review system that vets properties in alignment with investor preferences and the goal to make them substantial profits in the long run while creating a passive income stream through dividend payouts.
HappyNest REIT Properties
A 42-Acre Industrial shipping property in Fremont, Indiana
The industrial freight hub housed by FedEx, a global shipping leader, is located between major interstate freeways I-90 and I-69 making it a premium logistical hub. The strategic location enables seamless accessibility to warehouses as well as facilitates delivery fulfillment. The e-commerce sector is estimated to grow by a whopping 30 percent by 2024, and the demand for efficient logistics providers is likely to rise proportionately making companies like FedEx central to the growth of rising economies.
FedEx has more than 10 years remaining on active lease on the 18,536 square feet property that houses 188 truck bays and generates annual rent of over $1.2 million.
Commercial retail property in East Hampton, MA
This 8,775 square foot property is home to a drive-thru CVS pharmacy with an absolute triple net lease and a corporate guarantee where the rent is scheduled to grow by an estimated 10 percent every five years. CVS has more than 13 years left on the original lease and is capable of welcoming an estimated 11,000 cars per day. At present, the property generates annual rent of over $300,000.
Although social distancing norms from 2020 affected in-person consultations in many pharmacies, the sector has endured moderately well and has already seen an uptick in visitations with the easing of COVID-19 restrictions. Moreover, HappyNest didn't experience any delays or interruptions in rent collection from this CVS pharmacy.
HappyNest strives to source properties with single Fortune 500 tenants on long-term leases rather than properties with multiple tenants. This helps them avoid scenarios of investing time and resources to fill vacancies as one would have to usually face when managing an apartment building or a shopping complex.
As projections and estimates point to a rising e-commerce empire and in-person consultations to be required for many people even with the rise of the telemedicine industry, investing in properties housed by well-established tenants that focus on logistics and health could comparatively lower your investment risk if not grow your net worth through land value appreciation and growing dividend payout.
FOR FREE to continue reading
✔️ Unlock the full content of International Business Times UK for free
offer available for a limited time only
✔️ Easily manage your Newsletters subscriptions and save your favourite articles
✔️ No payment method required
Already have an account?
Log in