'Real Housewives Of Atlanta' 2015 Casting Rumors: Who Will Be Returning To Season 8?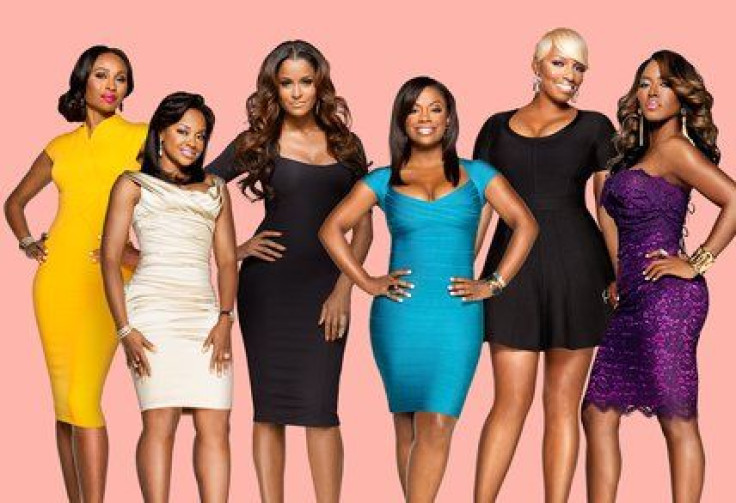 As Bravo gears up to begin shoot Season 8 of "The Real Housewives of Atlanta," rumors continue to surface regarding the show's cast. Multiple outlets have reported that there will be some major changes to the lineup this season, but neither the network, nor the stars, have confirmed the casting rumors.
According to Bravo TV's The Daily Dish, nothing has been set in stone regarding the upcoming season of "RHOA." Sources say the popular "Housewives" franchise has not yet begun production on Season 8. The insiders told the site it is too soon to tell who will or will not be appearing on the show, but assured viewers details will be released in the near future.
"It's still too early to talk about who's confirmed for the next season," the source said. "We haven't begun production, but we're excited about how the season is shaping up, and look forward to announcing details soon."
It was widely believed that "RHOA" newcomer Claudia Jordan had been fired. Us Weekly claimed her numerous verbal altercations during last season cost her a full-time spot on the show. The 42-year-old radio personality had issues with both "RHOA" veteran NeNe Leakes and Porsha Williams, who was demoted to "friend" of the cast members following a violent incident at the Season 6 reunion.
Claudia isn't the only one that's been rumored to be leaving. NeNe, who has been with the Atlanta "Housewives" since its first season in 2008, was reportedly considering leaving the show. As you may recall, NeNe had a difficult time meshing with the rest of the cast in Season 7, butting heads with nearly everyone. In April, the "Cinderella" stage actress told Us Weekly she was "over it" and it would take recasting the show for her to return.
"The Real Housewives of Atlanta" is slated to begin filming in July.
© Copyright IBTimes 2023. All rights reserved.