'Real Housewives Of Atlanta' Reunion: Nene Leakes Shades Eva Marcille Amid Feud?
Following part one of "The Real Housewives" Season 11 reunion, Nene Leakes and Cynthia Bailey's friendship seemed like it was pretty much over. However, it appears Eva Marcille's decision to side with Cynthia may have rubbed Nene the wrong way.
During the Sunday night "RHOA" season 11 reunion, Nene was still convinced that Cynthia intentionally invited Kenya Moore to a party without warning Nene her nemesis would be there. Although cast member Kandi Burruss later revealed Cynthia had no idea Kenya would attend the event, Nene remained unconvinced.
"She is no longer a friend in any capacity in my life, ever," Nene said during part 1 of the reunion.
"I knew she was slick. It's like having a best friend who's like, jealous of you. Why would you want to plot to bring your good friend down?"
Cynthia reflected on her relationship with Nene and insisted she thought of Nene as a sister rather than a friend. Although Nene rejected her statement, Eva showed her support for Cynthia.
Following the reunion, Nene retweeted a fan who called out Eva for siding with cast members who weren't as kind to her as Nene initially was.
"I don't know how I feel about @EvaMarcille after this reunion.... How do you skip over how intentionally MESSY Cynthia, Marlo, Kandi and Porsha have been towards you but hone in on @NeNeLeakes for having on the mic to this extent?? #RHOAReunion."
Over on Eva's Instagram Story, the model shared several quotes that encouraged positive behavior during difficult situations. "Don't treat people as bad as they are, treat them as good as you are," read one quote.
"Recognize when a phase, job, a life stage, or a relationship is over and let it go. Allow yourself to gracefully exit situations you have outgrown. Moving on doesn't have to be a catastrophic dramatic event. You can simply choose to move forward with peace and clarity," another quote read.
Part 2 of "The Real Housewives of Atlanta" Season 11 reunion airs Sunday at 8 p.m. EDT on Bravo.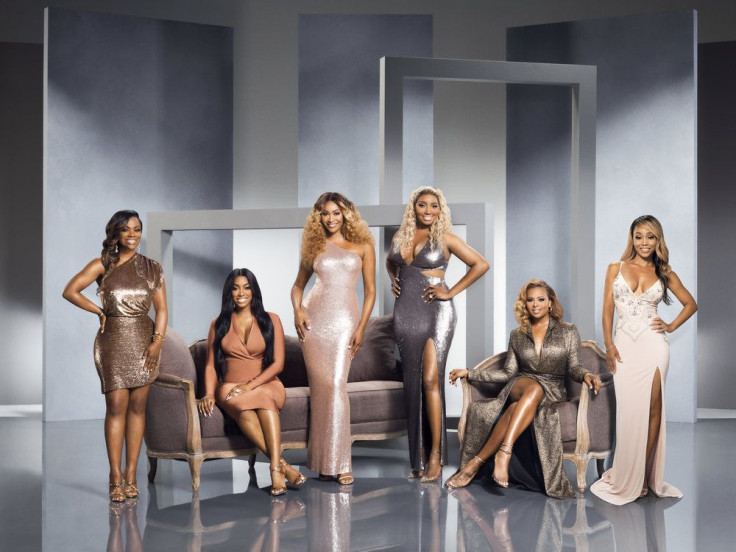 © Copyright IBTimes 2023. All rights reserved.