'Real Housewives Of Atlanta' Season 7 Reunion Spoilers: NeNe Leakes, Kenya Moore Exchange Words Over An Old Bet, Flirting Accusations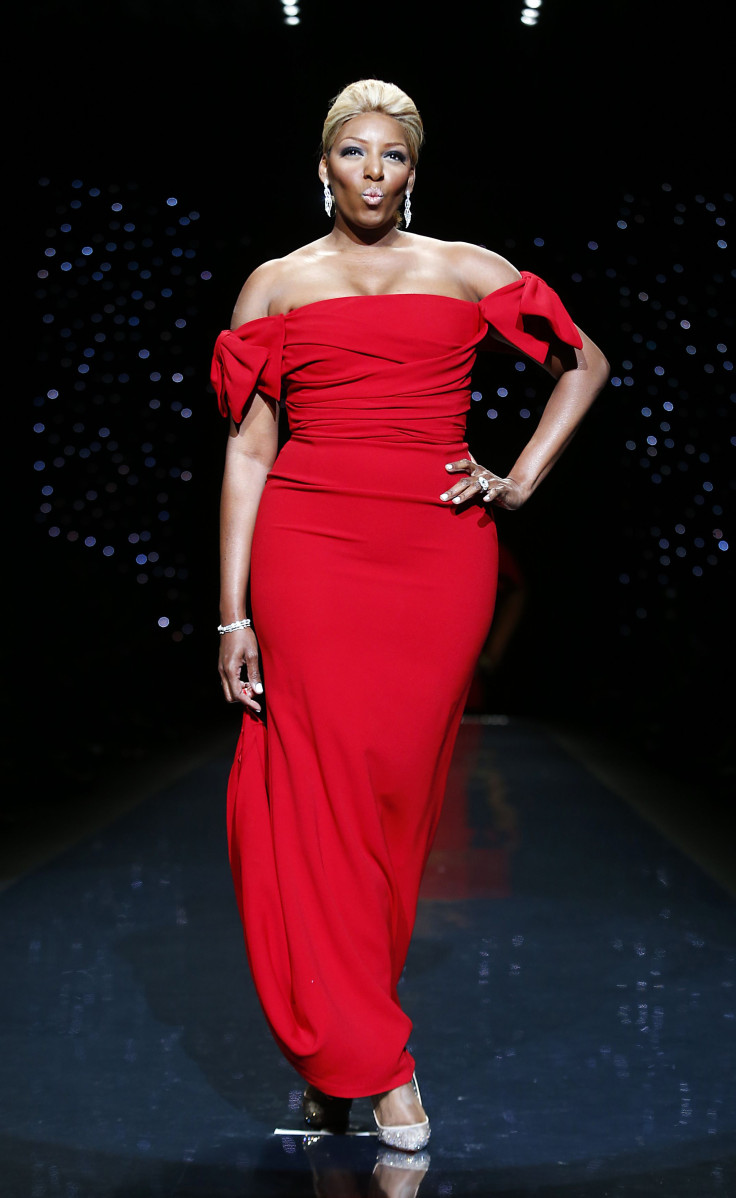 Things got ugly on part two of "The Real Housewives of Atlanta" Season 7 reunion special as NeNe Leakes and Kenya Moore nearly came to blows. The co-stars had their ups and downs this season, but after Sunday's explosive episode, it seems they're definitely on the outs.
The pair first exchanged words when host Andy Cohen reminded them of a bet they'd made during the Season 6 reunion. In the 2014 special NeNe suggested that she and Kenya put their differences aside and do something charitable together – she vowed to donate $20,000 to the Detroit Public Schools Foundation, asking that Kenya simply match her donation. Kenya agreed and wrote the check, but it appeared NeNe failed to hold up her end of the bargain.
When asked why, the Broadway star claimed she would write the check "when I get ready." She said she felt Kenya had made a mockery of the charity by sharing the check on social media and then went on a tirade claiming she was "very poor and I have no jobs." The not-so-subtle jabs angered Kenya, who began raising her voice as she told NeNe she was the one mocking the cause.
NeNe and Kenya were able to stop arguing long enough for the "RHOA" husbands to take the stage. Naturally, it was only a matter of time before Andy brought up the infamous Mr. Chocolate. As you may recall, during Season 7 Phaedra Parks' husband Apollo Nida claimed his wife was having an affair with an African man named Chocolate. Apollo shared text messages he said were sent between Phaedra and her mystery man with Peter Thomas, the husband of "RHOA" star Cynthia Bailey. Cynthia brought up Apollo's story during a get together with all the ladies on the show, leading to an explosive fight between Phaedra and Kenya which nearly got physical.
While Kenya and Cynthia denied having malicious intent when bringing up the rumors, Kenya did attempt to shift the focus back onto NeNe during the segment. After proclaiming that "everybody flirts," the 44-year-old accused NeNe of flirting with Cynthia's hubby Peter. As expected, NeNe quickly flipped a switch, screaming and denying any involvement.
"Girl, I have never flirted with Peter. Don't go there!" NeNe shouted across the stage. "Hold on! You not gonna disrespect me and my husband."
While NeNe carried on her husband, Gregg Leakes, looked to Andy to settle the dispute. He asked the "Watch What Happens Live" host to ask Peter his opinion on the matter. Unfortunately the show cut before viewers could hear Peter's thoughts.
Part three of "The Real Housewives of Atlanta" Season 7 reunion airs Sunday at 8 p.m. on Bravo.
© Copyright IBTimes 2023. All rights reserved.