'Real Housewives Of New Jersey' Star Teresa Giudice's Lawyer Reveals Plans For Her Release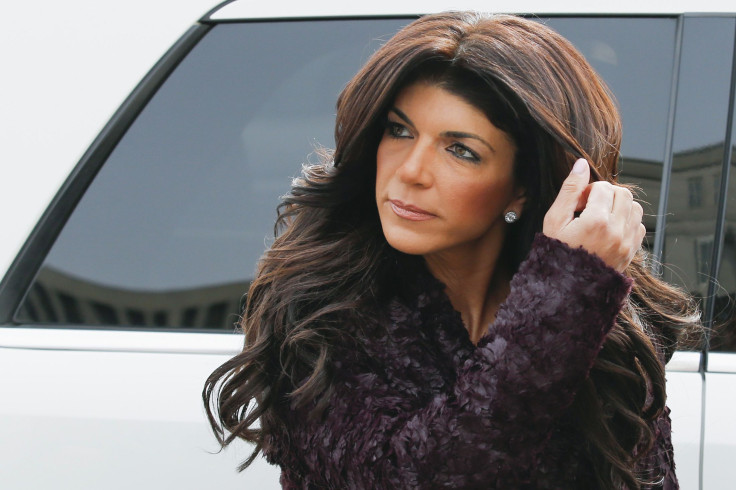 Teresa Giudice's days behind bars may be numbered. The "Real Housewives of New Jersey" star is currently serving a 15-month sentence in federal prison for fraud, which she started on Jan. 5. She and her husband Joe Giudice were both sentenced in October 2014, but the judge presiding over their case agreed to allow the couple, who have four children together, to stagger their jail time. Since entering prison nearly 5 months ago, rumors have swirled about Teresa's release. Now, her lawyer James J. Leonard Jr. is speaking out on her behalf and clearing the air about exactly when the reality star will be getting out of prison and how she'll proceed upon arriving home.
According to People, Giudice's lawyer was "able to secure an early release date" for his client many months ago. He added that reports claiming her husband met with authorities and "the whole thing fell apart" are untrue. Leonard told the magazine his client will be released Dec. 23.
"That means Teresa will leave the prison on Dec. 23 and go home and sleep in her own bed," he said. "Two days later she will wake up and celebrate Christmas with Joe and her girls."
Although Teresa is being released from the Connecticut women's prison she's been held in, she will not be a free woman. The "RHONJ" star will remain under house arrest until the end of her sentence in February 2016. Upon her release Joe will begin serving his 41-month sentence.
While he awaits the start of his time in prison Joe is said to be in talks for a reality show of his own. As we previously reported the show would focus on his life as the sole parent to his daughters while his wife is in prison. The series, which is still in its earliest stages, would follow Joe and his family up until the day he reports to the facility.
© Copyright IBTimes 2023. All rights reserved.