'Real Housewives Of Orange County' Casting Rumors: Vicki Gunvalson Reveals Season 12 Status, Teases New Co-Star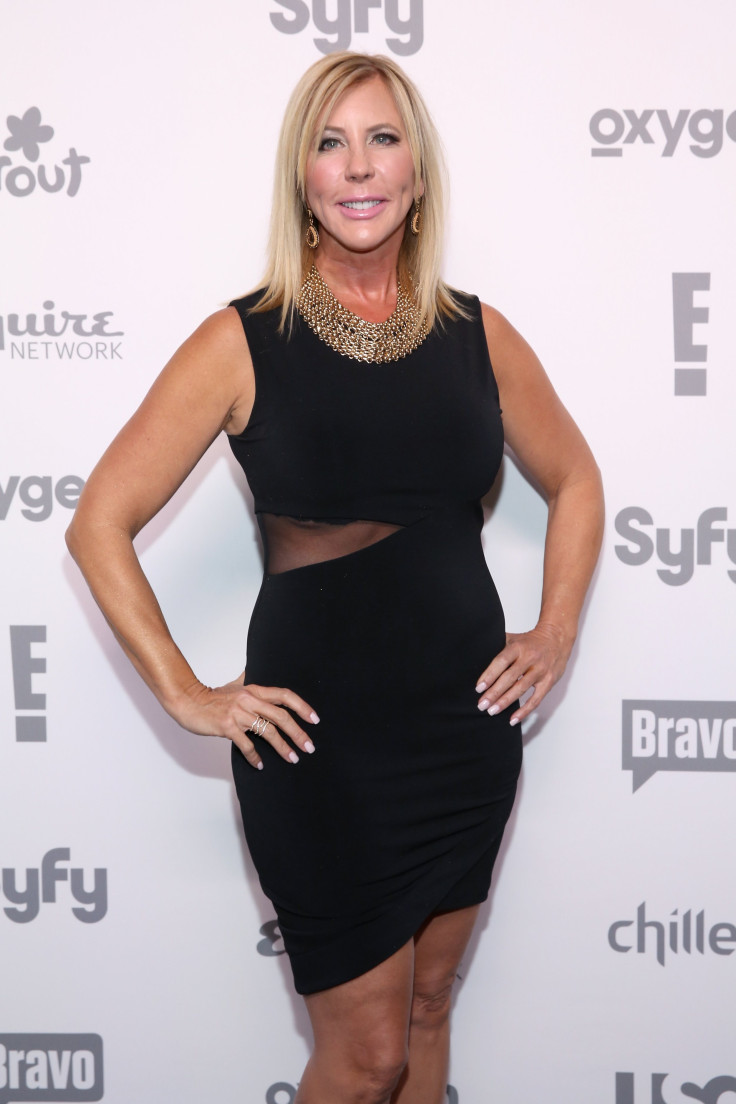 What would a season of "Real Housewives of Orange County" be without Vicki Gunvalson? Fans may never know.
The self-proclaimed O.G. of the O.C. appears to be returning to the Bravo reality series for Season 12. Her status was unclear following two contentious years with the franchise, but Vicki's been a staple on "RHOC" for more than 10 years — why stop now? The insurance mogul seemingly confirmed her return in an Instagram post. She appeared in a photo with Brianna Stanko, who it seems may be joining "RHOC" in Season 12.
In her caption, Vicki shared that she was "having so much fun" at dinner with Brianna. She told her 675,000 followers that the blonde beauty had only recently moved to Orange County, California, from Atlanta, asking that they "give her some love." Vicki used the hashtags "#rhocinthemaking" and "#season12," which many took as a sign that she planned to appear in the upcoming season of the popular Bravo reality series.
Vicki also hinted at the fate of Kelly Dodd, who caused quite a stir during Season 11 — her first with "RHOC." She gave a shout out to the controversial reality star in her Instagram caption, adding that both she and Brianna were "missing" her. Kelly was one of Vicki's only friends during Season 11 of "RHOC" after the pair were ostracized by the rest of the cast for their questionable behavior.
Kelly came under fire from a majority of the cast for her foul mouth and quick temper during her first season on "RHOC." Most notably, she feuded with Tamra Judge and Shannon Beador — taking a dig about her husband's affair during a cast trip to Ireland. Kelly was also not well-received by Heather Dubrow and Meghan King Edmonds, who introduced her to the rest of the "RHOC" cast.
Should it prove true that Vicki is returning to "RHOC" she'll need all the friends she can get. When the show wrapped in October, she was caught in a nasty battle with Tamra, whom she was once thick as thieves with. In addition to the drama that unfolded before the cameras during Season 11 of "RHOC" — namely Vicki feeding what Tamra said was misinformation to Kelly — the mother of two is said to have made some interesting insinuations about Eddie Judge.
Tamra addressed claims that her husband was gay during an appearance on "Watch What Happens Live," assuring viewers that Eddie is straight. She claimed that Vicki started the rumors and was supported by Shannon, who appeared on the show alongside her. Both women suggested that Vicki made up all the rumors she spread about their husbands and marriages as payback for the Season 10 Brooks Ayers drama, which stemmed from Vicki's then-boyfriend lying about having cancer.
A new addition to the "RHOC" Season 12 cast could level the playing field for Vicki, placing another person in her corner as she battles the rest of the cast. While no casting decisions have been made, many fans — as well as outlets like Bustle — believe that change is imminent. It is not clear which of the "Housewives" may be getting the ax, or whether that will happen at all. Bravo has made no official announcement about Season 12 at this time.
© Copyright IBTimes 2023. All rights reserved.