'Real Housewives Of Orange County' Season 9 Spoilers: New Cast Members And Drama Occur In 2014 Season; See Hysterical Trailer [VIDEO]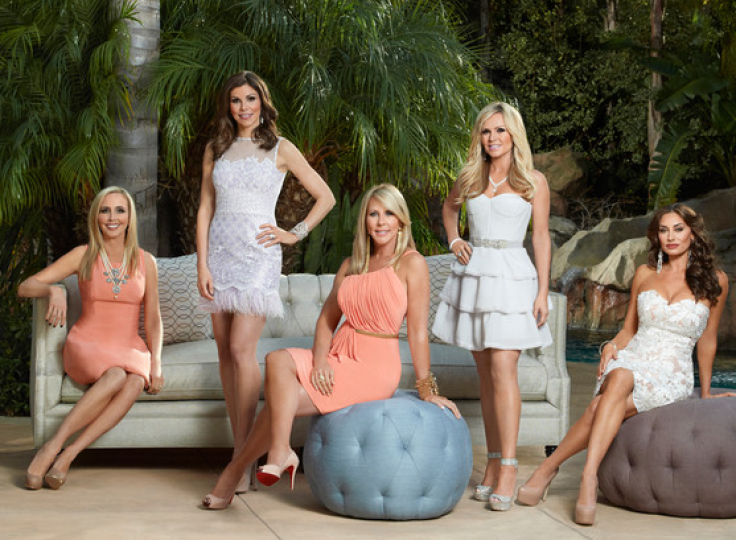 Tears, gossip, betrayal—yep, the ladies of Orange Country are back! But this time Bravo's "Real Housewives" are taking off their bedazzled boxing gloves faster than ever before. So, what are the girls fighting about this season? Well, with a brand new cast comes a fresh new slew of d-r-a-m-a.
Joining the "RHOOC" veterans Tamra Judge, Vicki Gunvalson and Heather Dubrow come the feisty cast members Shannon Beador and Lizzie Rovsek. E! News also confirmed that Danielle Gregorio would be added to the show as a friend of the "Housewives." Are you as excited as us to see the new drama that will go down Season 9?
If yes, then you can check out the brand new season of "Real Housewives of Orange Country" when the Bravo series airs Monday, April 14 at 9 p.m. EDT. And according to the reality show's trailer, this is one season you won't want to miss.
The last time we saw the ladies of Bravo, here's what was going on: Vicki and her daughter, Briana, were butting heads due to their opposing views on Vicki's new man Brooks. According to Briana, she thinks her mother is currently involved in an abusive relationship, which Vicki is offended by. Briana actually confronted Brooks about his behavior during the "Real Housewives of Orange Country" reunion. She asked him what was going through his mind when he left Ryan, Vicki's son-in-law, a voicemail saying that to keep Briana in line he should hit her. Despite the argument, Vicki decided to stay with her man.
That might make the pregnant Briana's decision to move away a little bit easier after Ryan was told he'll most likely be stationed in Oklahoma. In the promo, we even see Vicki visit the Sooner State. And from her reaction, we doubt she'll want her daughter raising her grandbaby in a Tornado shelter.
But that isn't the only family drama occurring on "RHOOC." Newly married Tamra will also be facing some obstacles with her husband Eddie. It looks like Tamra is ready to have a baby, but Eddie isn't so sure. Let's just hope he doesn't pull a "Sex in the City" and bring home a cardboard baby.
Now that Alexis Bellino and Gretchen Rossi are gone from the Bravo series, Shannon, the "unflinching honest and unconventional" cast member and Lizzie, a former Miss Kentucky winner, will be added to the mix.
Are you ready to watch the drama unravel? Let us know what you think about the upcoming season of "Real Housewives of Orange Country" in the comments section below.
© Copyright IBTimes 2023. All rights reserved.