'Real Housewives Of Orange County' Star Meghan King Edmonds Opens Up About IVF Treatments After Pregnancy Announcement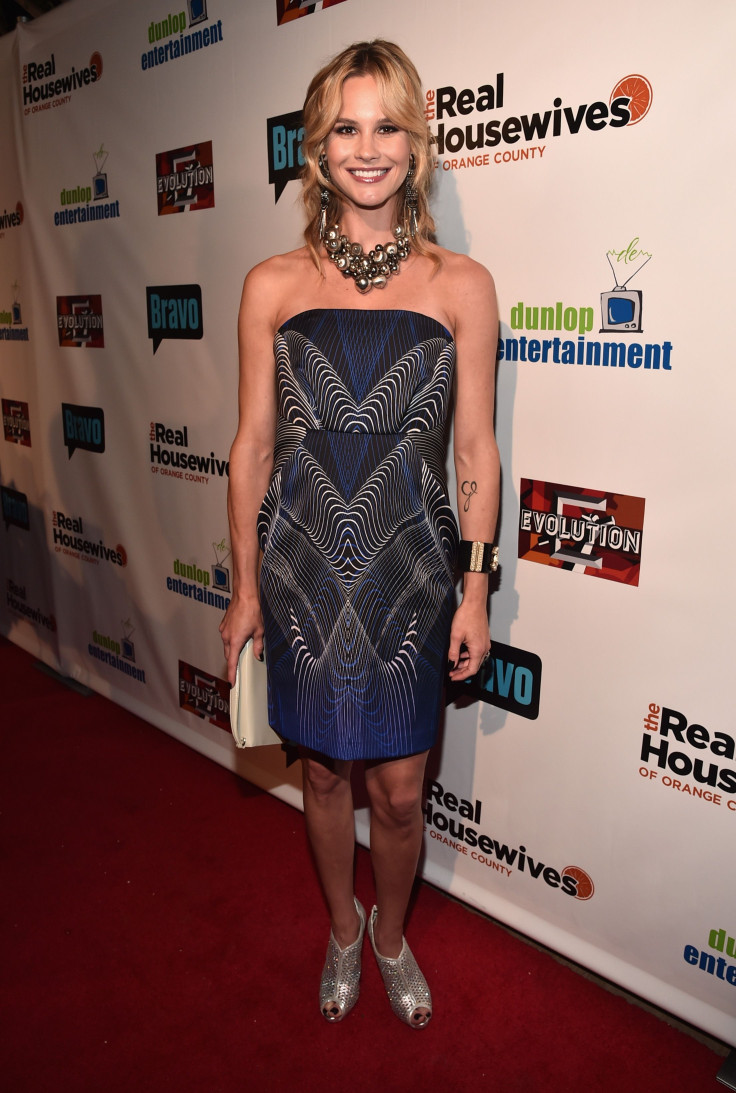 Meghan King Edmonds made waves when she first appeared on "Real Housewives of Orange County" in Season 10. She and husband Jim Edmonds — a coach for the St. Louis Cardinals — are back for a second season, and this time they're focusing all their energy on having a baby, but at what cost?
Meghan announced on Monday that she and Jim, 45, are expecting their first child together, but the road to getting pregnant was not an easy one. In an interview with Us Weekly, the "RHOC" figure revealed the many challenges she faced while undergoing in vitro fertilization. While she says it "was well worth it," she notes that there were plenty of high and low points during the process. Meghan told Us she felt it was important to document every aspect of the journey for "RHOC" because infertility is experienced by so many women around the world who struggle to talk about it. She hopes that sharing her story will show people that there is no right or wrong way to feel during IVF treatments.
"A lot of it is so intense that when you are going through it, it's like an invisible illness in some ways. People don't recognize that your brain is going haywire and this weight that you are gaining is because of hormones," she said. "I was like a monster. I was crying all the time. My husband was like, 'Who are you?'"
Meghan first gave viewers a glimpse into her pregnancy efforts during Season 11, episode 1, of "RHOC." During the show, which aired on Monday, she made her first visit to the doctor who will be handling her treatment. While Jim was unable to attend due to scheduling conflicts, Meghan, 31, was joined by her mother. During the visit she is forced to face her fear of needles head on and experiences pain she could have never imagined. The doctor reveals to Meghan that other than having a c-shaped uterus, she is clear to carry a baby to full term.
Meghan and Jim shared the exciting news of their pregnancy on Monday as well, showing the first photo of the reality star's baby bump on Instagram. In her caption she revealed that she and her husband would be welcoming a baby girl in time for the holidays. She added that both of them are looking forward to adding to their already blended family.
The couple has been married since 2014. Jim, who has been married twice before, has four children. His second eldest daughter, Hayley Edmonds, appeared on Season 10 of "RHOC." Meghan has no children of her own at this time.
Learn more about Meghan's journey to motherhood by tuning in to "RHOC" Mondays at 9 p.m. EDT on Bravo. Check out a preview for the show below:
© Copyright IBTimes 2023. All rights reserved.