Real Madrid News: Gonzalo Higuain Out, Does Karim Benzema Step Up for Los Blancos?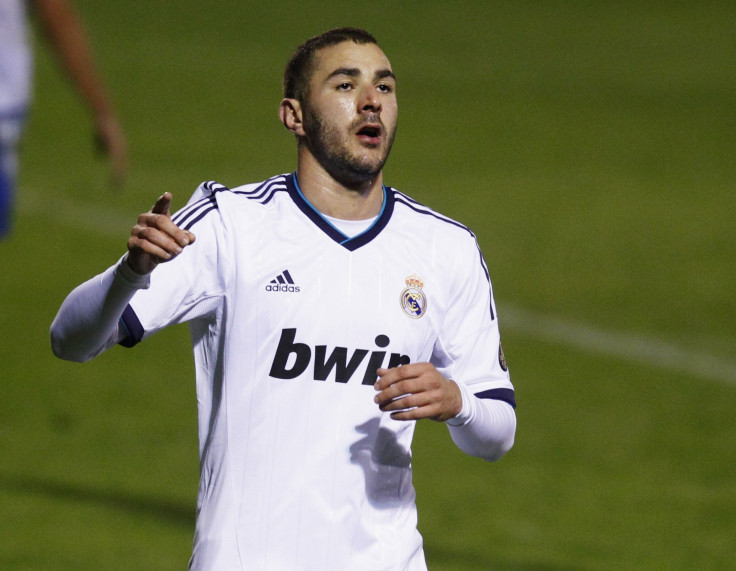 Real Madrid took another blow Tuesday with striker Gonzalo Higuain suffering a major thigh injury in a 2-2 tie with Borussia Dortmund in the UEFA Champions League.
It was the latest major injury for Los Blancos and manager Jose Mourinho, and Higuain could be out upwards of a month.
Behind Higuan in the lineup is Karim Benzema, who had his own hamstring injury recently and isn't expected to play Sunday against Levante.
Still the French national wants more time on the pitch with Higuain on the sidelines.
"I have wanted to play more," Benzema said according to ESPN.com. "From the beginning of the season I have spent more time on the bench than on the field, but I will continue fighting to get the minutes they give me."
In eight appearances this season, Benzema has scored six goals and recorded four assists.
For the second time this year, a rash of injuries has hit the Bernabeu.
During the last international break, fullback Alvaro Arbeloa went down with a hamstring strain and returned two games ago, while defender Marcelo's broken foot required surgery and he is not expected to return this year.
This is a critical moment of the season for Madrid, as they sit eight points back of Barcelona in the La Liga table. The loss of Higuain could make a move up the standings very difficult.
The injury could also pick up rumors that Mourinho is eyeing Liverpool midfielder Steven Gerrard.
Earlier this week, Gerrard called Mourinho "The Great One" and said he would love to play with him and reunite with Xabi Alonso.
Now Los Blancos may be more inclined to make a big offer for the Anfield captain come the January transfer session.
© Copyright IBTimes 2023. All rights reserved.