Real Madrid Transfer Rumors: Chelsea Interested In Raphael Varane, Los Blancos Keen On Ashley Cole?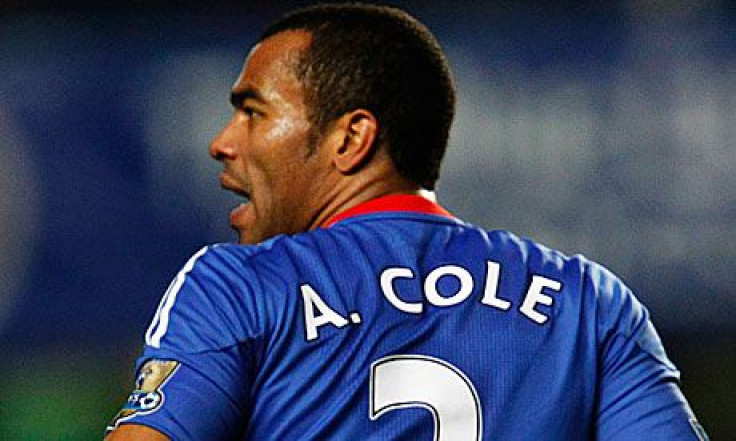 Complacent has never been a word used to describe Real Madrid, and the club will remain aggressive and explore any and all transfer opportunities for an 11th European Cup and a return to the top of La Liga. Real Madrid waited 12 long years for their record 10th Champions League title, and it's a drought club president Florentino Perez hopes to avoid.
Following their incredible comeback performance in the 4-1 victory over Atletico Madrid in the Champions League final, Los Blancos are hinting at splash moves to improve the back line while sacrificing some of their depth in midfield.
Perhaps the most renowned name linked to Los Blancos is Chelsea left back Ashley Cole, who's determined at 33 to prove he's still capable of playing at the highest level, according to Daily Mirror. His contract at Stamford Bridge now up, Cole reportedly desires a two-year deal with a Champions League contender but his representatives are waiting for Madrid's championship fervor to die down before signing anywhere.
Only a month ago, Madrid allegedly offered Cole a £8 million over for two years, and manager Carlo Ancelotti could easily slot the Englishman behind Marcelo or Fabio Coentrao or save him for tournaments outside of La Liga.
Of course bringing on a legend means less playing for some of Madrid's younger stars, and it appears defender Raphael Varane could be the first shipped out. The 21-year-old is signed until 2017, but Chelsea hopes to plug him to the spot soon-to-be vacated by David Luiz, as reported by Daily Star. Luiz is off to Paris Saint-Germain after a £50 million move, and with he and Cole likely gone the Blues will need an infusion of youth and talent on the backline. Chelsea manager Jose Mourinho also knows Varane from his time at Bernabeu.
Having made the switch from Ligue 1's Lens to Madrid back in 2011, Varane has 38 appearances and one goal in all competitions with Madrid.
Meanwhile, Madrid could also sell off midfielder Sami Khedira to Arsenal, according to Daily Mirror. The Gunners chased the German international in January, but held off on a deal to monitor his recovery from a serious knee injury. The 27-year-old needed time to return to top form, and his start in the Champions League final proved Khedira is back.
Khedira has one year remaining on his contract, and rather than take a risk on his knee, Madrid could sell him off for as much as £15 million. Arsenal reportedly views Khedira as a cheaper alternative to Cesc Fabregas, who could be had from Barcelona but at a much steeper £30 million cost.
© Copyright IBTimes 2023. All rights reserved.