The Real Reason Charlie Hunnam Quit '50 Shades of Grey' Film: Actor Didn't Want To End Up Like Robert Pattinson, Source Says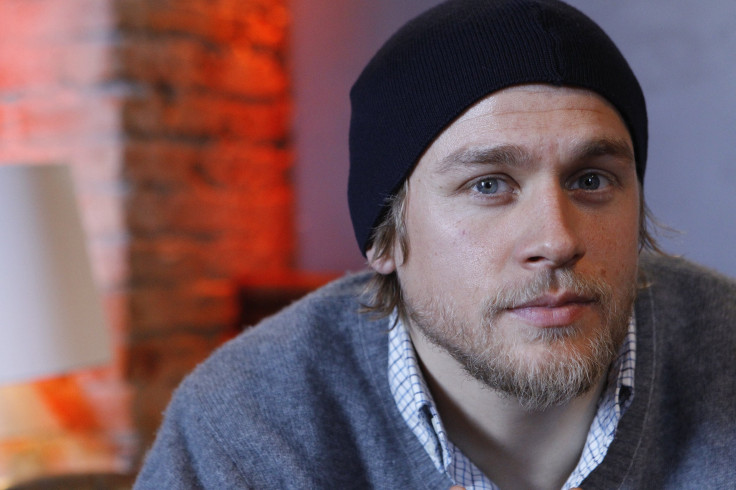 Why did Charlie Hunnam really quit "Fifty Shades of Grey"? According to a new report, it was "Twilight" star Robert Pattinson, author E.L. James' first choice to play lead character Christian Grey, who caused Hunnam to resign from the highly anticipated film.
People magazine on Monday was the first to report that the 33-year-old "Sons of Anarchy" TV star quit the romance film based on his concerns that he would end up being typecast after doing the role. "He dropped out of the project because he didn't want to be typecast," a source told the magazine, adding, "He didn't want the Robert Pattinson-esque attention that would come along with taking on this role."
The allegations follow previous reports that the British native left the film due to his original disinterest in starring in the adaptation of the best-selling erotica series. "Charlie Hunnam was never going to do 'Fifty Shades of Grey,'" an insider told Us Weekly, claiming that the actor wasn't influenced by fans' petition for the filmmakers to recast him. That rumor originally circulated after his resignation announcement. "He told his agents from the beginning he didn't want to do it and was going to pull out," said the source.
Just as fans had started to accept and imagine Hunnam as the sadistic billionaire businessman Christian Grey, he shocked them by announcing his resignation on Saturday through the film's studio, Universal Pictures. "The filmmakers of 'Fifty Shades of Grey' and Charlie Hunnam have agreed to find another male lead given Hunnam's immersive TV schedule, which is not allowing him time to adequately prepare for the role of Christian Grey," the studio said in a statement.
Author E.L. James offered kind words for him on her social-media account Saturday. "Okay girls and boys -- hold on to your hats -- it's about to get serious …" she wrote on Twitter, adding, "I wish Charlie all the best."
According to the Hollywood Reporter, "Sons of Anarchy" is scheduled to wrap production on Oct. 21. Prior to Hunnam's announcement, shooting for "Fifty Shades of Grey" was scheduled to begin in Vancouver on Nov. 1. So far, filmmakers haven't announced a replacement for Hunnam, but fans have been vocal about their desire to see longtime fan favorite Matt Bomer, of "White Collar" fame, take on the role.
© Copyright IBTimes 2023. All rights reserved.