The Real Reason Why Nick Viall Called Madison Prewett 'Vain' And A 'Liar'
Nick Viall has a bone to pick with Madison Prewett.
In a clip for "The Viall Files" podcast posted on Tuesday, the former "Bachelor" got candid about Peter Weber's runner-up, including her infamous fan account, which fans believed she set up and ran herself.
"We also know Madison to be a little bit of a liar," Nick began.
"People want to forget -- I know Madison wants to forget it -- but her Instagram…It's a fact she did that. And, listen, it is silly and trivial and there's a logical explanation for it that, you know, she wanted people to like her. It's a totally relatable thing," he said matter-of-factly.
READ: Why 'Bachelor' Peter Weber Slammed Madison Prewett For Lack Of 'Respect'
Even though Nick called out the 24-year-old, he clarified that it's not because he doesn't like her.
"I know Madison thinks I don't like her and I know people think I've been hard on Madison. I think she's just fine. I've even defended Madison," he explained. "But if you're going to be righteous and you're going to be pious and you're going to, like, talk about your relationship with God and how you want to be an example to young women, blah, blah, blah, blah, blah, I hold you to a higher standard, so don't be a liar.
"Don't be vain. I'm vain, I can be vain. Don't have your family use Bruce Pearl's house for your hometown and sell it as your own home when it's not your home," he added. "I don't like that if you're going to be super pious... I've talked to producers and they like Madison, but they also think she can be a little manipulative and a little bit of a liar."
Fans of Nick know that the 39-year-old tends to be very blunt and a straight shooter, and Madison isn't the sole recipient of his sometimes harsh opinions. In March, he seemingly shaded fellow Bachelor nation members Hannah Brown and Tyler Cameron.
During an Instagram Live session with Claudia Oshry, co-host of "The Morning Toast" and creator of the Instagram account A Girl With No Job, he delivered some words of advice to fans amid the COVID-19 pandemic.
"Stay the [expletive] home," he quipped before adding, "Stop doing TikTok videos with groups of people in the pool."
The later part of the statement was seemingly a jab at the former "Bachelorette" and her runner-up as it comes after the duo had been posting videos to the popular social media app, oftentimes with the pool in the background as they remained quarantined in Florida.
Nick didn't fully call out these two pals by name as he did with Madison, though. When Oshry asked if he was "referring to someone specifically" he simply replied, "I'm just pointing it out."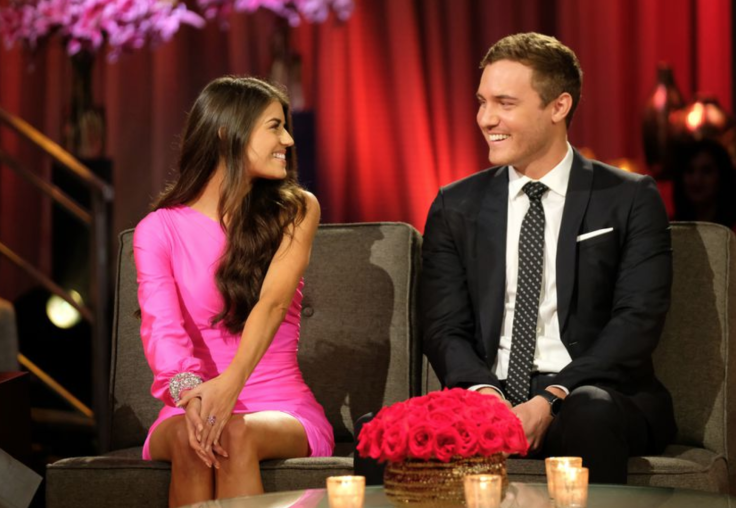 © Copyright IBTimes 2023. All rights reserved.