Recording Academy CEO On How Grammys 2021 Will Be Different From Past Shows
KEY POINTS
The Recording Academy's president said the decision to postpone the Grammys was absolutely right
Harvey Mason Jr. confirmed there will be no audience at this year's event and all the performances will be outdoor
The 2021 Grammys will take place on March 14
Harvey Mason Jr., the interim president/CEO of the Recording Academy, has opened up about the decision to postpone the 2021 Grammys until March amid the pandemic, saying that it was the "right thing" to do due to the rising COVID-19 cases.
Speaking in an interview with Entertainment Tonight, Mason said they did not want to hold the ceremony after seeing the deteriorating conditions in Los Angeles and admitted that the coronavirus pandemic has a "big impact" on how they want to take the awards show forward.
"It was a decision that we felt was the right thing to do. Based on the decline of the health circumstances around Los Angeles and the country, it didn't feel like the right time to be having the show on Jan. 31. I think COVID-19 has had a big impact on our planning process and how we're putting the show together," Entertainment Tonight quoted Mason as saying.
The CEO also revealed that postponing the Grammy Awards to March 14 is giving them the "flexibility" to have discussions and work with medical professionals to make the ceremony safer and better.
"As we move to our March 14 date, it'll give us a little more flexibility to watch what happens and to have more conversations with health officials and continue to evolve the show," Mason added.
Mason also made it clear that he is "not planning" on having an audience and the 2021 Grammys will feature a lot of outdoor performances in various locations, making the ceremony different from previous years.
"I think there will be more outdoor performances. I think there will be multiple locations, giving us the flexibility to have more than one artist at a time. [With] protocols and trying to sterilize things, you need to shift things around a little bit," the Recording Academy president noted.
The organizing committee issued a statement earlier this week that the 2021 Grammys won't be able to take place on Jan. 31 due to the global health crisis.
The Recording Academy concluded the statement by expressing gratitude to all the "artists, the staff, vendors, and especially this year's nominees" for their patience as the music industry navigates through uncertain times.
California is the only state to witness more than 2 million infections and 28,023 deaths.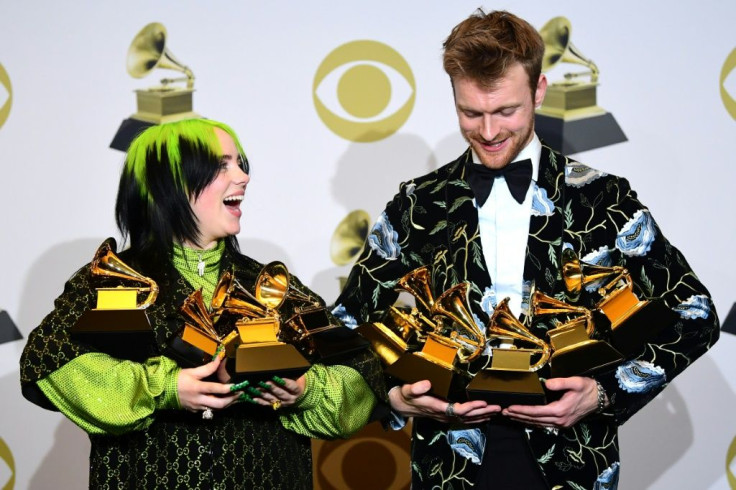 © Copyright IBTimes 2023. All rights reserved.