Reddit CEO Ellen Pao Says 'We Screwed Up' As Moderators Threaten To Bolt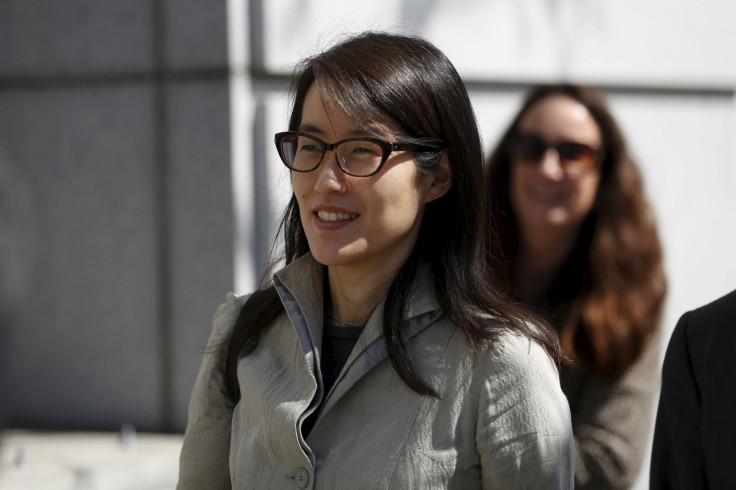 A boisterous online community, Reddit is known for being noisy. But now CEO Ellen Pao is making herself heard, admitting, "We screwed up," after some of its most influential moderators threatened revolt.
Reddit users had become vocally upset with the site's management since the firing of an important community liaison became public late last week. During the weekend, several important subsections of the site, which is the 10th most-trafficked website in the United States according to Alexa, were shut down by volunteer moderators, leading many to declare Reddit was in revolt even though nearly every major Reddit forum, or "subreddit," was back online by Monday. Pao finally addressed the issue in a public apology on Reddit Monday.
In a post titled "We apologize," Pao promised Reddit, which is owned by Advance Publications, the parent of the Conde Nast magazine empire, would provide better tools to its army of volunteer forum moderators. She also named a Reddit employee who will act as a liaison between its community and the company although her post did not mention Victoria Taylor, the Reddit employee whose dismissal was discovered on July 2. From Pao's post:
We screwed up. Not just on July 2, but also over the past several years. We haven't communicated well, and we have surprised moderators and the community with big changes. We have apologized and made promises to you, the moderators and the community, over many years, but time and again, we haven't delivered on them. When you've had feedback or requests, we haven't always been responsive. The mods and the community have lost trust in me and in us, the administrators of Reddit.
Pao has been a source of controversy for Reddit since she became interim CEO last fall after Yishan Wong resigned. Earlier this month, Reddit banned several obnoxious subforums because they were harassing users, a violation of Reddit's terms of service. However, many Reddit users saw it as a violation of Reddit's stated commitment to free expression and declared they were moving to Voat.co, a Reddit clone with a less restrictive harassment policy.
An online petition to remove Ellen Pao was first circulated in response to the removal of questionable subreddits, but it has since pivoted to focus on Pao's relationship to the volunteer community. At the time of publication, the petition had more than 180,000 signatures.
Pao was also very publicly embroiled in a discrimination lawsuit with her former employer, venture capital firm Kleiner Perkins. In March, a jury found in favor of Kleiner Perkins that Pao was terminated for performance reasons, instead of gender discrimination.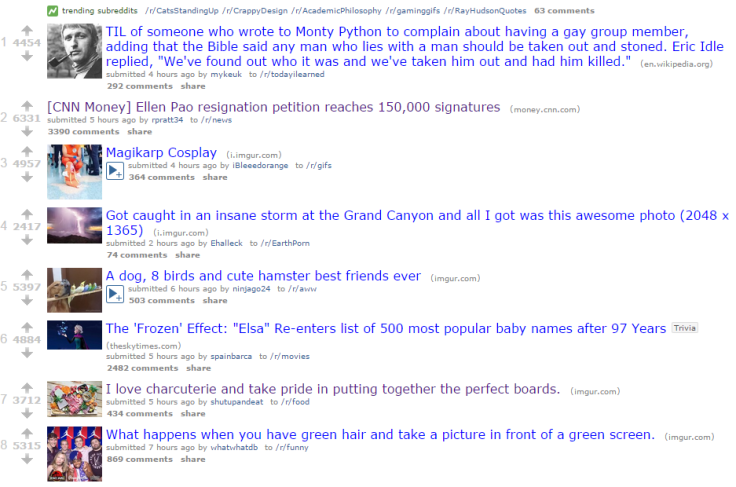 But despite the continuing user anger with Pao, the Reddit revolt might already be over. All major subreddits, including the Ask Me Anything forum, were back online before the end of the weekend. Users who still are unhappy with Pao are trying to organize further "blackouts," but according to the discussion taking place on subreddits like Blackout 2015, most forum moderators have decided not to participate in further blackouts.
Logged-out users visiting the site Monday can find a few links relating to the kerfuffle on Reddit's front page, including the site's top post, which links to a CNN Money story about the petition to remove Pao. But below that is a slew of actual content: links to Pokemon costumes, a "Today I Learned" post about Monty Python, and a story about gluten-free food. There was nothing on the site preventing a Reddit user uninterested in drama from using the site as usual on Monday.
Even Reddit's Gold feature, which allows users to give other users a star next to their name for $5 per month, was over halfway to its daily goal at noon PDT (3 p.m. EDT). Gold is a key source of revenue for Reddit, so some users had attempted to organize a boycott.
Reddit's moderators first started shutting down subreddits when Reddit's director of talent, Taylor, was dismissed from the company. She was the primary liaison between the moderators of the popular Ask Me Anything subreddit and the company itself, and helped make high-profile question-and-answer sessions possible with people like U.S. President Barack Obama. Other Reddit moderators, who had the ability to make their forums temporarily private, temporarily did so in a show of solidarity.
Although the note posted Monday is Pao's first Reddit post at length in response to the incident on the site she oversees, she did give interviews alongside Reddit founder Alexis Ohanian to several media outlets during the weekend, including to Buzzfeed, the New York Times and Time Magazine. Pao explained in the comments on her post one of the reasons she decided to talk to media instead of posting on Reddit is that she was concerned her comments would be downvoted -- a process which hides Reddit comments the community dislikes.
Pao pointed to a comment she posted Saturday that had been downvoted more than 5,668 times at the time of publication.
© Copyright IBTimes 2023. All rights reserved.