'Reign' Season 1 Spoilers: Episode 8 Synopsis Leaks Online; What Will Happen In The Midseason Finale, 'Fated'? [PHOTOS & VIDEOS]
The CW's new series, "Reign," is wrapping up the first half of its freshman season on Dec. 12, and viewers definitely won't want to miss it.
For those who haven't been following, Mary, the Queen of Scots, is engaged to Prince Francis of France. Their relationship has been rocky … especially with Francis' handsome half-brother, Bash, thrown into the mix. But there is no denying that Mary and Francis have a fiery connection lit between them.
With their actual marriage up in the air all season, episode 8, "Fated," will find the King of France deciding that it's finally time that Mary and Francis wed. While this may be good news for the couple, it's not for Francis' mother, Queen Catherine, who has been hiding a dark secret. What may that secret be? Nostradamus' prophecy that Francis' marriage to Mary will result in his untimely death.
Queen Catherine has been doing her best to break off the proposal between Mary and her son, but in episode 8 she'll use a different approach – flat out tell Mary that she will be the cause of Francis' death.
"You said some fates can be changed," Mary demands of Nostradamus in the promo video. But unfortunately that's not applicable in this case. "Not this one," he warns her.
According to the synopsis for "Fated," the prophecy will cause Mary to "make a decision that will forever change her relationship with Francis." And that's not all. TV Line reports that it will "push her closer to Bash."
But Bash will have his own problems arise when Kenna learns of Diane's plans to make Bash the heir to the throne. The King's newest (and most jealous) mistress will tell Catherine of her discovery, but it will end up backfiring for Kenna.
Meanwhile, "Reign" fans can look forward to more Clarissa, who will become "bolder with her endeavors."
What did you think of the synopsis for episode 8, "Fated?" Let us know your thoughts on the upcoming drama on "Reign" in the comments section or send me a tweet at @AmandaTVScoop.
For more scoop and spoilers on "Reign," follow Amanda Remling on Twitter - @AmandaTVScoop.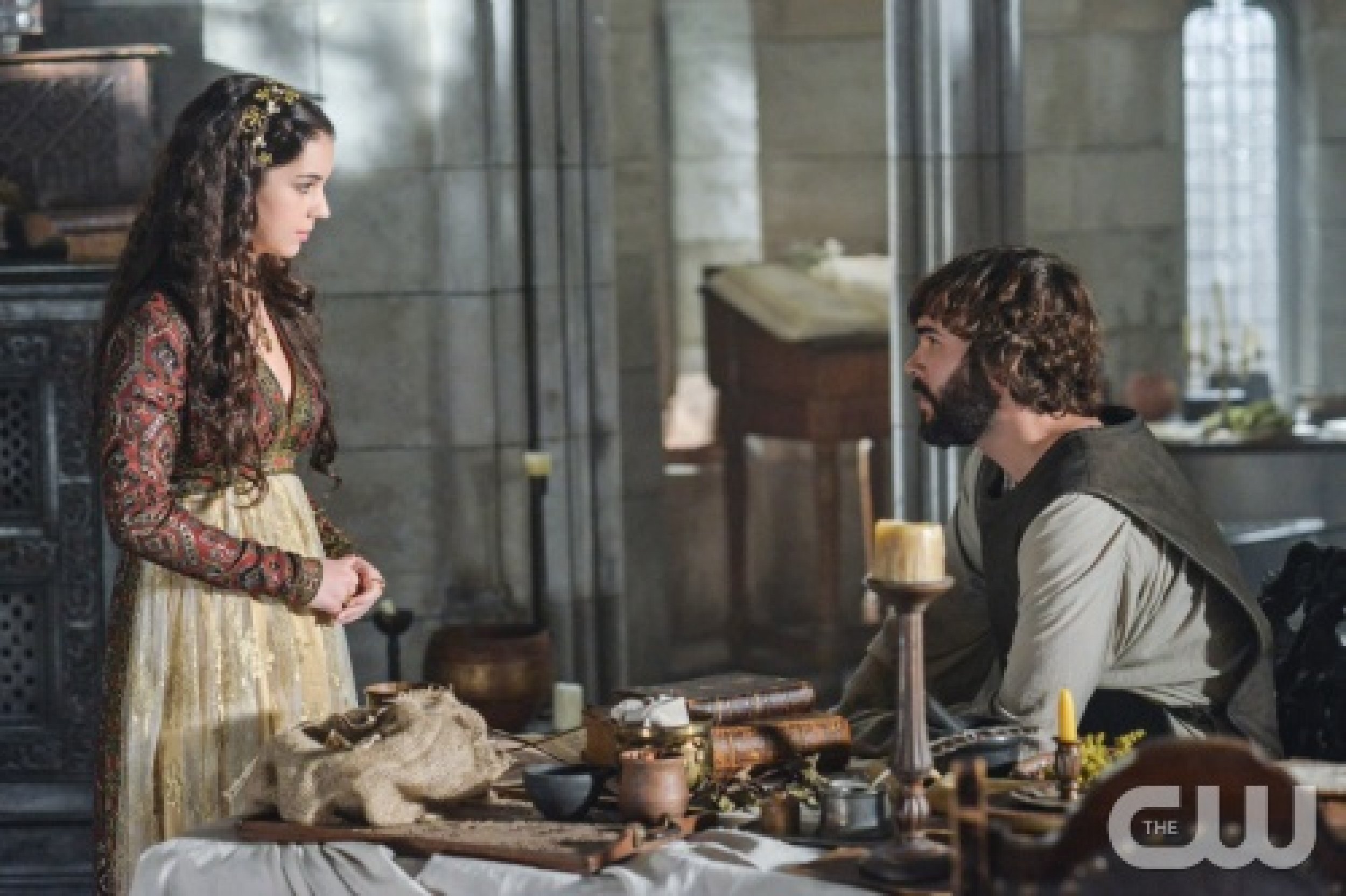 © Copyright IBTimes 2023. All rights reserved.