Donald Trump Fired From NBC; 'Celebrity Apprentice' To Continue Without Host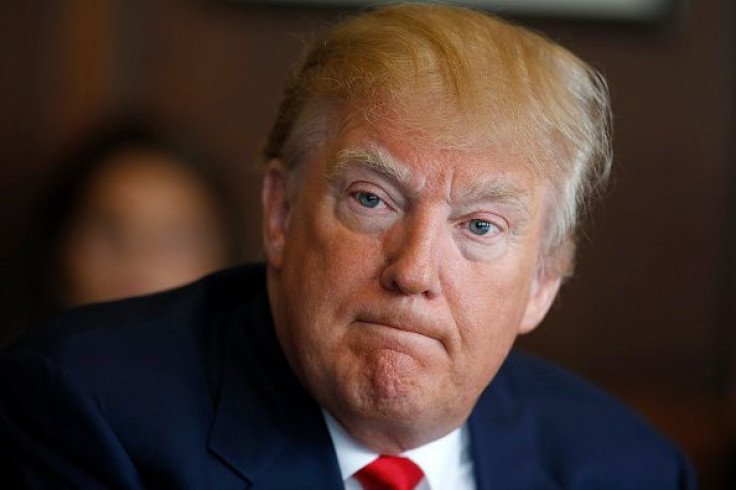 NBC will step away from its close ties with Donald Trump. After a petition circulated calling for the host of "The Celebrity Apprentice" to be let go from the network drew more than 200,000 signatures, NBC hit Trump with his own catchphrase: "You're fired."
In a statement to BuzzFeed, NBC said it will no longer air the Miss USA and Miss Universe Pageants but will continue its relationship with "The Celebrity Apprentice" since Trump indicated he will no longer be involved with the program due to his presidential bid. NBC has aired the pageants for 12 years and was scheduled to broadcast Miss USA on July 12.
NBC had previously distanced itself from incendiary remarks Trump made about immigrants during his announcement of his candidacy, but had yet to take any actions against the business mogul. In the statement posted on the network's website, NBC reiterated its commitment to "respect and dignity for all people" and cited "derogatory statements by Donald Trump regarding immigrants" as the primary reason for the termination of their business relationship.
Trump has been hosting "The Apprentice" since 2004. NBC introduced the concept of a celebrity edition in 2008, and it is the current iteration of the show. "The Celebrity Apprentice" aired Season 7 (or the series' Season 14) in January.
Trump found himself under fire for his derogatory remarks about Mexican immigrants in his speech on June 16. Many of the Latino artists associated with Miss USA had withdrawn from the event and the Spanish-language network Univision decided to not air the pageant over Trump's remarks. A grassroots campaign began on Change.org urging NBC to cut ties with the "Celebrity Apprentice" host and "Dump Trump."
© Copyright IBTimes 2023. All rights reserved.