Report Suggests Mark Wahlberg Could Be Jessica Simpson's Mystery 'Movie Star' Fling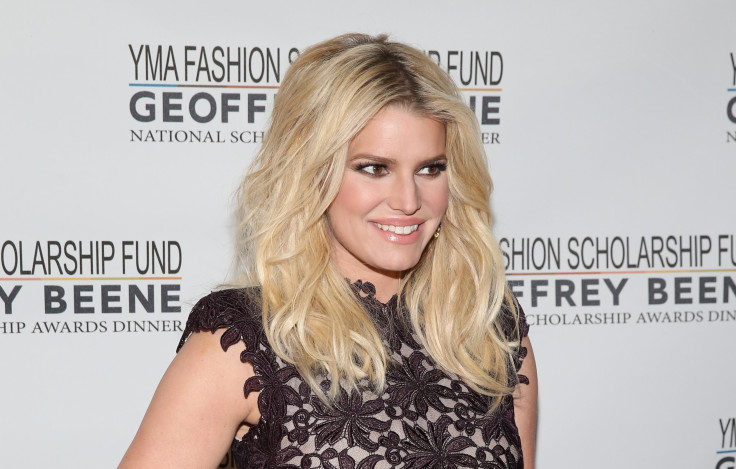 KEY POINTS
Jessica Simpson revealed in a new short story that she had a secret romance with a "massive movie star"
Simpson kept the identity of the movie star anonymous but described him as an A-list actor she "grew up thinking was so hot"
Reports and Simpson's fans speculated that Mark Wahlberg may be the actor she was referring to
Jessica Simpson's new "short and true story" about her fling with a "massive movie star" has sparked discussions on the mystery actor's identity, and some fans and reports have speculated that she may be referring to Mark Wahlberg.
Simpson detailed the secret romance that took place in the early 2000s in her new short story "Movie Star: They Always Say They're Single," published Wednesday. She kept the identity of the actor anonymous but described him as a "megastar" she "grew up thinking was so hot."
Simpson claimed she first met the mystery movie star at an afterparty at the 2001 MTV Video Music Awards when she was on a break from Nick Lachey. But she insisted that it wasn't until after she divorced Lachey in 2006 that she hooked up with the unnamed A-lister.
"He was undressing me with his eyes," the "I Think I'm in Love With You" songstress wrote of her first meeting with the movie star.
Page Six speculated that the mystery movie star could be Wahlberg, who was among the actors who attended the 2001 VMAs along with Will Smith, Will Ferrell, Andy Dick, Christopher Walken, Jamie Foxx and Johnny Knoxville. Simpson has already publicly said she had an emotional affair with her "Dukes of Hazzard" co-star Knoxville.
Photos from the event showed that Wahlberg wore jeans and a T-shirt at the time, matching Simpson's description of the mystery actor's outfit when she first met him.
The "Irresistible" singer also described the movie star as her "teenage fantasy" in the essay. Page Six said that the "Ted" star was already famous in 2001 and could have been her childhood crush. Wahlberg was once known as Marky Mark and rapped with his Funky Bunch. He also gained fame for his shirtless Calvin Klein ad with Kate Moss in 1992 and his 1996 hit thriller "Fear" with Reese Witherspoon.
Simpson also wrote that the mystery actor told her that he spoke with his spiritual adviser about her. Wahlberg has been very vocal about his relationship with a Boston priest named Father Flavin, according to the outlet.
Simpson told People that the mystery actor "is still a movie star," more than two decades after they met. Wahlberg recently starred in "Uncharted" alongside Tom Holland and "Father Stu."
Reps for Simpson and Wahlberg did not respond to Page Six's requests for comment.
Some social media users also guessed that the movie star in Simpson's story could be Wahlberg.
"I 100% think Jessica Simpson's story is about Mark Wahlberg. He was at the VMAs that year, he was a childhood crush and had a movie come out in 2007, and she said they went to a movie set," one Twitter user wrote.
"I think Mark W. is actually a good guess... He had already done 'Boogie Nights' and 'The Perfect Storm,' right?" another added.
"I vote for Mark Wahlberg," a Redditor wrote.
However, others were not convinced that the description of a "massive movie star" matched Wahlberg's fame at the time. Some also suggested other potential actors.
"I don't think either of those made him a massive movie star. ... The definition back then was reserved for people like Ben Affleck [and] Brad Pitt. Mark Wahlberg was more [of a] celebrity than [a] massive movie star," one Twitter user commented.
"My [money] is on Tom Cruise. He and Nicole separated in February that year and were officially divorced sometime around the time of this story," a Redditor suggested.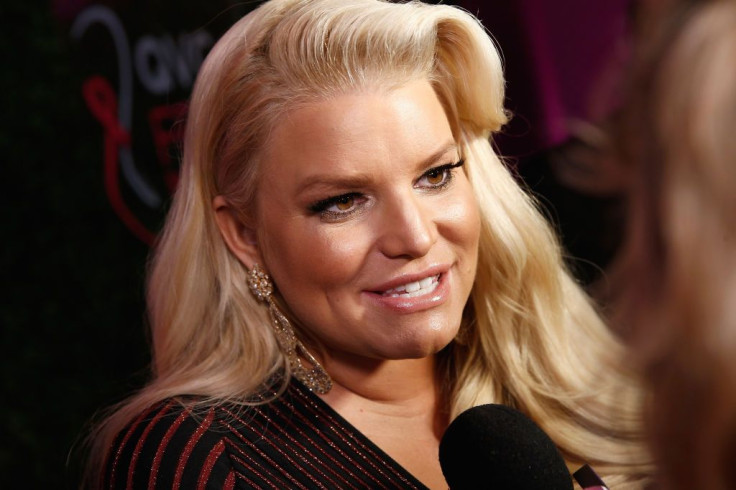 © Copyright IBTimes 2023. All rights reserved.