Reports: Samsung Galaxy Note Headed to Verizon and Sprint as 'Galaxy Journal'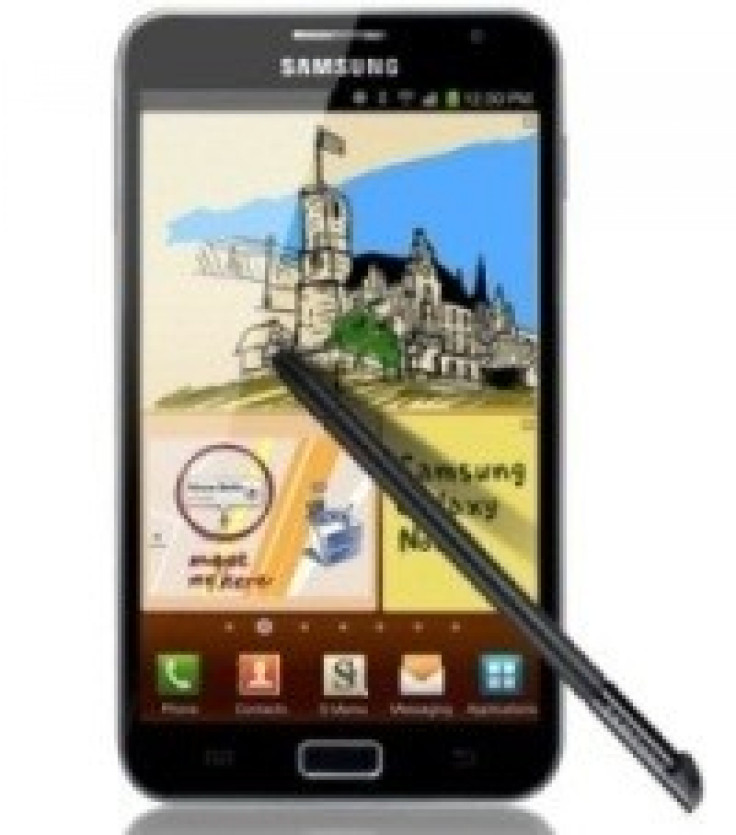 Samsung's launch of its Galaxy Note was a smash hit at the recently concluded Consumer Electronics Show (CES) in Las Vegas, but for one major disappointment that followed - AT&T's exclusivity on the Galaxy Note.
However, a recent report on Los Angeles Gadgets Examiner, offers hope that other U.S. carriers will have a crack at the Galaxy Note while rolling out a new and improved version of the phone/tablet hybrid. Apparently, Paul Mueller, an industry analyst, confirmed that the Galaxy Note will head to other leading U.S. carriers, namely, Verizon and Sprint, but under a different name.
It will possibly be called the Galaxy Journal. But it is certainly coming to both Sprint and Verizon during the first half of the year, Mueller said in a statement on the publication.
According to Mueller, the Galaxy Journal will make its debut on other networks by the first half of 2012. So far Samsung has not verified these reports. If the reports are to be trusted, however, specs of the rumored device could be more or less identical to that of AT&T's Galaxy Note. The existing model has an impressive 5.3 800 x 1280 pixel WXGA Super AMOLED display, an 8-megapixel front-facing camera and is powered by a 1.5GHz dual-core processor. Despite its size, the Galaxy Note is surprisingly light and comfortable to handle, according to reviews. The device also comes equipped with a stylus, a feature we haven't seen for a while now.
A Droid-Life report points out that a CDMA/LTE version of the Samsung Galaxy Note currently does not exist, while the HSPA+/LTE model is globally available. AT&T's version of the Galaxy Note is expected in the coming weeks; however, the network operator stopped short of announcements regarding the release date.
© Copyright IBTimes 2023. All rights reserved.