Republicans Obamacare Replacement Plan: Leaked Draft Tearing GOP Apart? Repealing Affordable Care Act Tougher Than It Looks For Trump, Congress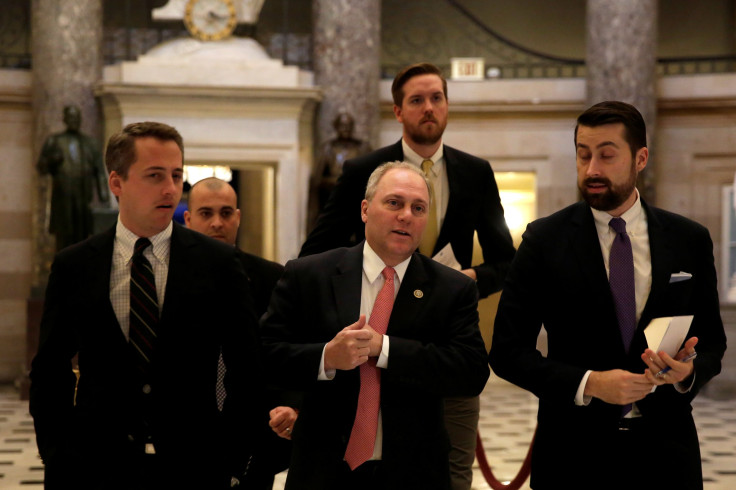 Republicans have struggled to find a proper, workable replacement for Obamacare and as of Tuesday, no new legislation had been agreed upon within the party, standing potentially as a significant blow to one of President Donald Trump's biggest campaign promises.
The GOP has appeared to be in complete disarray over what draft or plan for replacement they would even use. Top Republicans were reportedly denying Tuesday that a leaked draft of an Obamacare substitute was not consistent with their current idea or thinking after Republican Study Committee chair Mark Walker (R-N.C.) completely railed against it, The Hill reported.
"What [Walker] said was, of the draft he saw — which is no longer even a viable draft that we're working off of — that he had issues with components of that draft," House Majority Whip Steve Scalise (R-La.) told reporters.
He also doubled-down on the GOP's intentions to completely upend former President Barack Obama's aptly titled legislation, which had decreased the total number of uninsured Americans under the age of 65 by eight percent over the last six years, according to CNN.
"That draft is not even representative of where we are. He's working with us and we're in direct conversations with the chairman of the RSC as well as others about the best way to build a consensus to pass a bill to gut ObamaCare," Scalise added.
The leaked draft, obtained by Politico and published Friday, detailed how the House was at least considering cutting out Obamacare, or the Affordable Care Act's, subsidies program as well as the expansion of Medicaid and the heavily criticized individual mandate. The draft is believed be roughly two weeks old, but any potential repeal-and-replace bill would require a unified Republican majority in the House in order to be passed.
The also called for the creation of a new entitlements program by using "refundable tax credits," according to The Hill, something that stood out as a major problem to Walker Monday.
"There are serious problems with what appears to be our current path to repeal and replace Obamacare," Walker said in a statement.
© Copyright IBTimes 2023. All rights reserved.