'Resident Evil 2' Remake Features 'Enhanced' Narrative, Not Exactly The Same Story
Capcom's "Resident Evil 2" remake will be arriving next year, and it will offer a new experience to the survival horror classic. There's now confirmation that the story won't be exactly the same as the original version of the game.
In an interview with Gaming Bolt, Capcom brand manager Mike Lunn described how they are planning to deliver a deeper narrative experience. When asked if this was through improved visuals or rewriting the story, Lunn said that they are doing both.
"Definitely both. For example, there will be places in the original game, that you just drove by, or maybe just walked by, or people that you talk to maybe had a handful of sentences. You're really going to have deeper experiences with those," Lunn explained. "Sometimes you can actually go on and play for an extended period. Sometimes you have a little bit more deeper story with that person. They're more involved than they were in the previous game. I can't get into what those are, obviously. The narrative is definitely enhanced but I can't get into what those are, obviously."
This echoes Lunn's previous statements about the upcoming remake. Earlier this month, Lunn said the game "won't be faithful one to one" with the 1998 original, as pointed out by Comicbook.com. He also revealed that the new "Resident Evil 2" has "a new game built on top of the foundation." This is also why Capcom decided not to officially call it "Resident Evil 2 Remake."
The changes might be a turn-off to hardcore "Resident Evil" fans, but they do provide them with the opportunity to get an entirely new experience with a hint of familiarity. Another big change in the "Resident Evil 2" remake is that it won't feature the original's A/B scenarios. Last month, producer Yoshiaki Hirabayashi confirmed that they "did simplify it [the narrative] a bit and make it more elegant by eliminating the A/B distinction and sort of meshing together what happens to the character's A and B scenarios into one story."
Lunn also confirmed in the same interview that "Resident Evil 2" will be playable in 4K resolution at 30fps on the Xbox One X and the PlayStation 4 Pro. As for the Xbox One and the regular PS4, that is still being determined by Capcom but the company is targeting "a high frame rate." As for the Nintendo Switch, Lunn said that Capcom has no plans to bring the game to the hybrid console as of this time. For now, Capcom is only focusing on the PS4, Xbox One and PC platforms.
"Resident Evil 2" is set to be released on Jan. 25, 2019.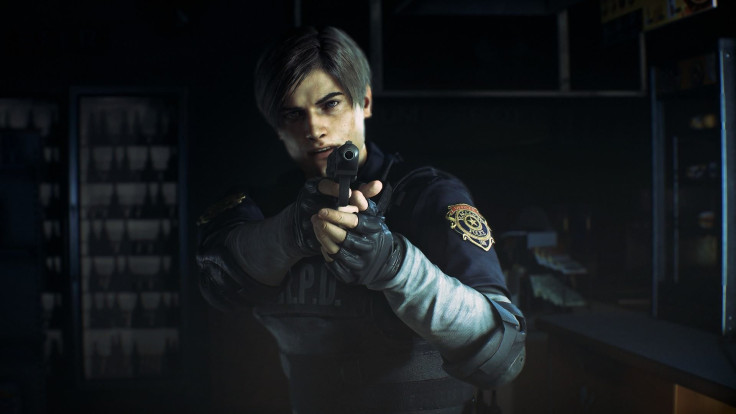 © Copyright IBTimes 2023. All rights reserved.
FOLLOW MORE IBT NEWS ON THE BELOW CHANNELS