Resident Finds $2 Million-Worth Of Cocaine Along Florida Keys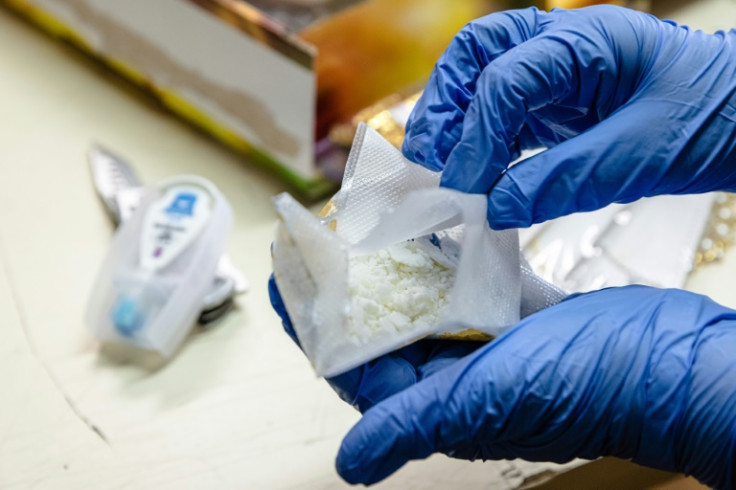 KEY POINTS
Two separate packages of cocaine weighing 146 pounds were recovered by the U.S. Border Patrol
A Border Control official urged residents to immediately report suspicious packages washed up on shorelines
U.S. Border Patrol has seized 1,350 pounds of cocaine on Florida shores in 2022
More than $2 million worth of cocaine got washed up in the Florida Keys this week.
A resident discovered the three wrapped cocaine bundles in Big Pine Keys, according to Chief Patrol Agent Walter Slosar of the U.S. Border Patrol's Miami Sector.
The packaged cocaine weighed roughly 75 pounds, the New York Post reported.
The resident said he found the contraband along the shoreline.
"I put gloves on and put it on there, I said: 'oh, this feels like bricks. And right away called police and out they came,'" the resident, who asked not to be identified, told ABC Local 10 News.
The Monroe County Sheriff's Office said a second packaged cocaine was found Monday.
Authorities said the second bundle also weighed 75 pounds and was discovered by a man, who was on a boat with a friend.
Border Patrol Acting Division Chief Adam Hoffner said they are thankful for the residents who caught the contraband.
"Thanks to these good Samaritans, $2 million worth of cocaine is off our streets and now out of the community," Hoffner said. "We don't know what's in these packages, so it's really important to immediately contact law enforcement."
Border Agents said they had recorded 25 washed-up packaged drugs in Florida since October, of which the majority of the contrabands were cocaine.
In October, the Vero Beach Police Department responded to a call from a resident who discovered 50 individually wrapped packages of cocaine worth $1.7 million, according to Fox 35 Orlando.
The Department of Homeland Security said each packaged cocaine is worth $34,000 in street value.
A contraband of cocaine was also washed up on Florida shoreline after Hurricane Dorian hit the state in September.
The discovered 33-pound package was worth $300,000, according to law enforcement officials.
Data from the U.S. Customs and Border Protection revealed that they had seized 1,350 pounds of cocaine on Florida shores last year, less than the 1,840 pounds they recovered in 2021.
In 2022, the White House released its National Drug Control Strategy to counter drug smuggling across the Caribbean Border and into the U.S.
According to the strategy, the federal government aimed to improve information and intelligence sharing among federal government agencies such as the Treasury Department, Department of Justice, Department of Homeland Security, and others.
The national drug control strategy also called for the development of more effective detection technologies and capabilities. It also urged agencies to identify trafficking patterns and address gaps in border security.
© Copyright IBTimes 2023. All rights reserved.
FOLLOW MORE IBT NEWS ON THE BELOW CHANNELS