In Response To Potential Cannabis Legalization, Innovative BioTech Prepares For The Future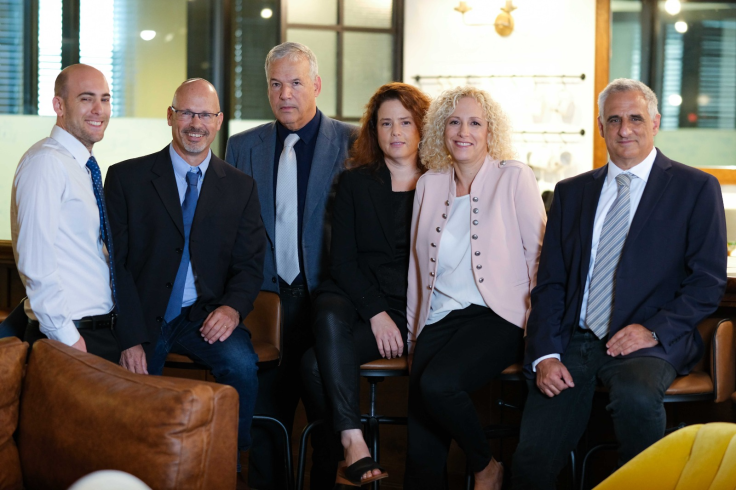 As the United States further considers full federal legalization of marijuana and therefore cannabis-based products, Canadian-Israeli biotech start-up InnoCan Pharma (CSE: INNO) (FSE: IP4) (OTCQB: INNPF) prepares to enter the highly competitive American market
As a new American administration settles in, political and financial analysts await President Joe Biden's first major domestic policy initiatives. While some on Wall Street are gearing up to deal with expected economic reforms, there are many optimistic brokers, shareholders, and recreational traders eagerly awaiting ground-breaking legalization of recreational marijuana – and therefore thousands of cannabis-based products. For more than a decade, there has been high consumer confidence that the American cannabis industry could entail significant economic growth in the long term, now some innovative companies are exploring and internally adapting as the potential moment comes closer.
In the United States, one of the largest high-quality consumer bases in the world, the ongoing process to finalize an increased status for cannabis has moved at a snail's pace. Due to the country's size and wide-ranging diversity of opinion, the American government has left most of the decisions regarding marijuana (unlike most drug-related classifications) up to individual states. While more liberal Washington and Oregon allow fully recreational marijuana and more conservative states like Alabama and Mississippi hold most cannabis-related businesses to be criminal, swings states like Florida and Virginia have embraced limited medicinal laws and are in limbo on if and how to move forward in the future.
In the midst of all of the excitement over potentially upcoming administrative announcements, companies across the United States and beyond – from start-ups to Fortune 500s – are promptly preparing to fulfill prospective regulatory requirements. One of these companies is Canadian-Israeli biotech start-up InnoCan Pharma, which specializes in combining CBDs (cannabinoids) and other beneficial ingredients to produce pain-relief, healing, and soothing products.
In 2018, InnoCan Pharma was founded by a group of industry professionals, including from some of Israel's most successful pharmaceutical companies, such as CEO Iris Bincovich, Ron Mayron from Teva International, and Yoram Drucker from NASDAQ-listed Pluristem (PSTI) and Brainstorm (BCLI). The company also holds research and commercial partnerships to develop CBD-loaded smart delivery systems with two of Israel's prestigious universities – Tel Aviv University (Ramot Lab) and the Hebrew University of Jerusalem.
Due to the warming climate regarding regulatory reforms in the American cannabis industry and the high potential for marijuana legalization, InnoCan Pharma has sought to acquire top-tier members from the biotech world in order to compete with well-known and connected global brands. In addition, the company has taken a rigorous scientific approach to its pain-relief products since a "survival of the fittest" situation seems likely to unfold in the future market.
In April, InnoCan added Richard Serbin, former vice president of corporate development and FDA counsel at Johnson & Johnson, to its Scientific Advisory Committee. Serbin also served on the board of directors of Johnson & Johnson's sixteen of the company's American and foreign subsidiaries, a prominent advantage that distinguishes InnoCan from most of the new competitors adapting to a highly dynamic field.
Within the European market, InnoCan is also perfectly poised to benefit from this competitive trend to outperform existing competitors. This
expectation is due to the company's hybrid approach to developing CBD-loaded pharmaceutical solutions as well as cosmetic therapeutics. Last month, InnoCan signed a distribution agreement with the well-established French pharmaceutical supplier Polyflame Europe meant to provide the young company a critical commercial edge.
Prior to the company's entrance into the OTC Venture Market this past month, InnoCan shipped over 40,000 units of their Relief & Go CBD Spray earmarked for the North American market with the branding Synony, in addition to 35,000 units to Portugal for distribution throughout Europe with the branding SHIR.
Over the preceding year, InnoCan has strategically positioned itself to become open to public investment and is now listed on the Canadian Securities Exchange (CSE: INNO), Frankfurt Stock Exchange (FSE: IP4), and most recently the OTC Venture Market (OTCQB: INNPF). Today, given the contemporary American legal structure in place, the cannabis industry is primarily defined by a profusion of smaller companies (microcaps and penny stocks) trading on non-American exchanges. Though, due to the currently defined regulatory structure in the United States, any changes in policy could suddenly transform the market in the "survival of the fittest."
In the United States, only time will tell if the Biden Administration will take dramatic action to form revolutionary legislation regarding cannabis regulatory reform. Though, with midterm elections coming up in 2022, an election which usually favors the opposition party, the opportunity will disappear quickly. As of today, seventeen U.S. states – including California, New York, Michigan, and other highly populated states, have decided within their state constitutions to enact changes on cannabis, though federal action would enlarge the number to fifty states with tens of millions of more prospective consumers. While the American people
continue to debate policy, innovative companies like InnoCan Pharma are acting by strengthening their teams with experienced pharma professionals and preparing for the future with a comprehensive commercialization strategy.
FOLLOW MORE IBT NEWS ON THE BELOW CHANNELS