Restrictive US Crypto Regulations May Help China Become Global Financial Leader: Coinbase CEO
KEY POINTS
China's introduction of the digital yuan could directly challenge the U.S. dollar, warns Armstrong
He demands a comprehensive law "that safeguards consumers and fosters innovation"
The U.S. will have to cede its position as a global leader if right action is not taken now, he says
Coinbase CEO Brian Armstrong has warned that "adversary nations" like China will overtake the U.S. if policymakers continue to enforce restrictive crypto policies.
The U.S. would also have to forfeit its "time-honored role as the global financial leader and an innovation hub" if it fails to see the bigger picture, Armstrong added, reported Cointelegraph.
In an editorial published on MarketWatch, Armstrong urged U.S. regulators not to write off cryptocurrency as an "unstable asset class" and see that it is "much more than individual transactions."
The CEO has long been seeking clarity about crypto regulations in the country. He previously said the company might shift from the U.S. if the concerns are not addressed.
"We and others in the industry have been asking policymakers and regulators to give us the regulatory clarity needed to ensure consumer protection and realize the promise of crypto," he wrote. "But instead of robust new rules that would help these efforts, we're getting threats of enforcement action. By enforcing restrictive policies, the U.S. is inadvertently driving crypto-innovation offshore."
China appears to be well ahead in the race to set itself up as a global crypto hub by promoting its own digital systems, the crypto executive noted.
"Two Chinese tech behemoths, Alipay and Tencent, offer integrated payment systems with direct, instant access to an array of services," he wrote. "The Chinese Communist Party is promoting these powerful, rapidly scaling platforms worldwide through its Belt and Road Initiatives, with its social credit system baked in."
Armstrong warned that China's introduction of the digital yuan could directly challenge the U.S. dollar.
Apart from China, other countries are also leveraging financial technology and using new opportunities offered by the changing digital landscape across the world, Armstrong explained.
"Traditional financial capitals including the U.K., United Arab Emirates, Brazil, Japan, the European Union, Australia, and Singapore, are also vying to become crypto hubs," he added.
Armstrong believes crypto, much like the radical changes that the internet brought about, has massive potential. Its ability to offer a "faster, cheaper, more private and accessible platform" could revolutionize different sectors, from supply chains to social media, he noted.
Moreover, countries that understand this would be at a great advantage, while the U.S. would end up playing catch-up if they don't seize the opportunity and "pass comprehensive legislation that safeguards consumers and fosters innovation."
"Crypto has the potential to play a significant part in stimulating the American economy and promoting democratic values worldwide," the Coinbase CEO added.
Armstrong said if the right action is not taken now, the U.S. will have to cede its position as the global technology leader.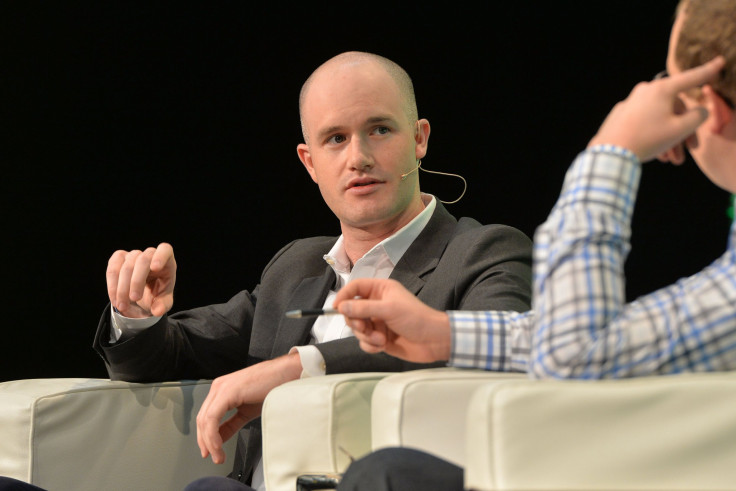 © Copyright IBTimes 2023. All rights reserved.