Retail Sales Fell More Than Expected In September Despite iPhone 6 Sales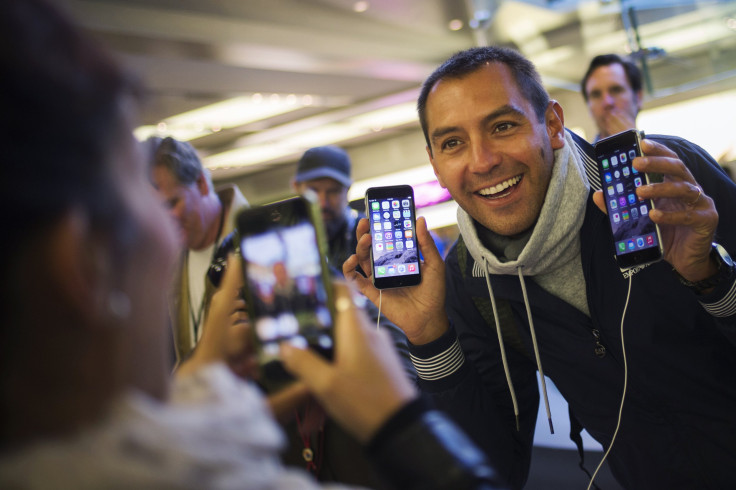 Despite a forecast for growth due to a surge in electronics sales from the iPhone 6, overall retail sales in September fell, according to advanced estimates by the Commerce Department. The drop signals that consumers pulled back their spending more than economists predicted.
Excluding autos, retail sales last month fell 0.2 percent from August, and including autos, September retail sales fell 0.3 percent sequentially. Economists predicted that ex-auto retail sales would grow by 0.3 percent and that retail sales including autos would fall by 0.1 percent.
In August, retail sales grew 0.3 percent excluding autos and 0.6 percent including autos, the biggest monthly gain in four months.
Sales were dragged down by a 0.8 percent decline in monthly auto sales, the steepest decline in eight months, said Paul Diggle, economist for Capital Economics. But even stripping out autos, gasoline and building materials, sales fell by 0.2 percent over the month. Sales would have dropped another 0.1 percentage point if not for a 3.4 percent monthly surge in electronics sales, due primarily to the release of the iPhone 6. Apple Inc. sold 10 million iPhone 6 models on the debut weekend.
"Admittedly, it's hard to square the drop in underlying sales with the strengthening labor market and the boost to real incomes from lower gasoline prices," Diggle said in a research note Wednesday. "As such, we expect sales growth to strengthen again before too long."
The National Retail Federation predicts that retail sales will grow 4 percent over the holiday season from last year, which would be the largest gain in three years.
© Copyright IBTimes 2023. All rights reserved.