Revolt Against Trump? Federal Workers Hold Secret Meetings, Use Encryption To Express Dissent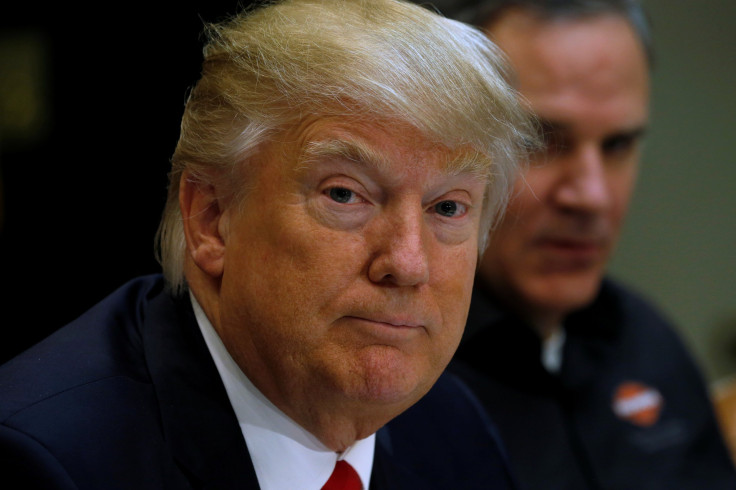 Federal workers found clandestine ways to communicate without being monitored by President Donald Trump or his administration through personal email addresses, encrypted messaging apps and another method that may seem archaic: privately meeting face-to-face. These covert communications have occurred at the Environmental Protection Agency, the State Department, the Labor Department and perhaps other agencies, according to federal employees who spoke to Politico Thursday anonymously for fear of losing their jobs.
The transition to the Trump presidency Jan. 20 caused both anxiety and confusion for federal employees who are unsure whether they will lose their jobs due to budget cuts — or if they oppose the new president.
A small group of employees at the EPA — fewer than a dozen — downloaded the encrypted messaging app Signal to discuss how to handle a potential gutting of the agency agency. The White House had not only muzzled EPA employees in January by banning them from talking to the press or posting to social media, but the EPA transition team has considered cutting hundreds of millions of dollars from the EPA's budget and laying off two-thirds of the agency's workforce.
At the Labor Department, employees used their private email addresses to sign a letter addressed to the Senate opposing Trump's labor secretary pick, fast food CEO Andy Puzder. The letter brings up the department's multiple concerns, including one about the number of times Puzder's company, CKE Restaurants, violated labor laws.
And at the State Department, nearly 1,000 employees signed the "Dissent Channel" memo, which criticized the Trump's executive order temporarily banning immigration of refugees and immigrants from Muslim-majority countries. The memo, which contends that the order will only stir up anti-American sentiment, was met with a warning from White House Press Secretary Sean Spicer. Dissenting employees could "either get with the program or go," Spicer said Monday.
Workers at the State Department are also meeting privately — including federal Muslim employees who are concerned for their jobs — Politico reported.
Reports of these hushed communications between federal employees come just a few days after Trump fired Attorney General Sally Yates Monday when she refused to enforce the president's immigration ban.
© Copyright IBTimes 2023. All rights reserved.