Rickey Smiley's Daughter Shot Thrice: 'I Could've Been Down There At The Funeral Home'
KEY POINTS
Rickey Smiley revealed his daughter was shot multiple times over the Fourth of July weekend
Aaryn Smiley, 19, was caught in the middle of a crossfire
She had to undergo surgery because of her wounds
Rickey Smiley's daughter was shot multiple times over the Fourth of July holiday weekend and had to undergo surgery, the radio host has revealed.
The comedian revealed the details surrounding the incident on the Monday (July 6) episode of "The Rickey Smiley Morning Show" and social media. Smiley shared that his 19-year-old daughter, Aaryn Smiley, was on her way to Whataburger in Houston to pick up food when she was suddenly and unintentionally shot, E! News reported.
On Sunday, the teen was at a stoplight when the occupant of a vehicle nearby began shooting at another car with three men inside. Aaryn was caught in the crossfire and was shot three times as she was waiting for the light to change.
Smiley expressed his anger over the incident and said he "hates" that he couldn't be with his youngest daughter at the hospital before she undergoes surgery.
"I go to bed around 8:30 or 9 o'clock, and I woke up to text messages," Smiley said on his show. "The fact that she's laying up in the hospital and probably going to have to go into surgery... She's just crying, she's scared, I can't get to her and I just hate it."
Smiley also opened up about the shooting in the YouTube video he uploaded Sunday. "Today could have been different. I could have been down there at the funeral home," he said.
According to a Houston Chronicle report, the three men and Aaryn were wounded after a person opened fire as an act of road rage in an intersection. However, none of the injuries were life-threatening. Authorities said that Smiley's daughter was not involved in the squabble between the assailant and the three people.
Following the incident, Smiley's daughter shed light on the harrowing event and gave an update on her condition on her Instagram Story. Sharing a post from her hospital bed, Aaryn revealed that her legs were hit by "armored rifle bullets."
"The (bullet) that would have hit me in the head was not (an armored rifle bullet) and ended up lodged in the car," she said.
In another post, Aaryn shared a photo of the bloodied car seat where she was shot.
"Words can't describe how grateful I am to be alive right now. This is the most terrifying thing that has ever happened to me. I won't be out of the hospital for a while nor will I be able to walk for a while due to nerve damage," Aaryn said.
Later Monday, Smiley shared that Aaryn's operation was successful. He went on to thank his fans for their prayers. Aside from Aaryn, the 51-year-old morning show host has three more kids: Malik, Brandon and D'Essence.
"I respect the rules. Can't see my daughter because of #covid19.. it's getting dark and I'm not leaving this park until I lay eyes on her," Smiley wrote on Twitter.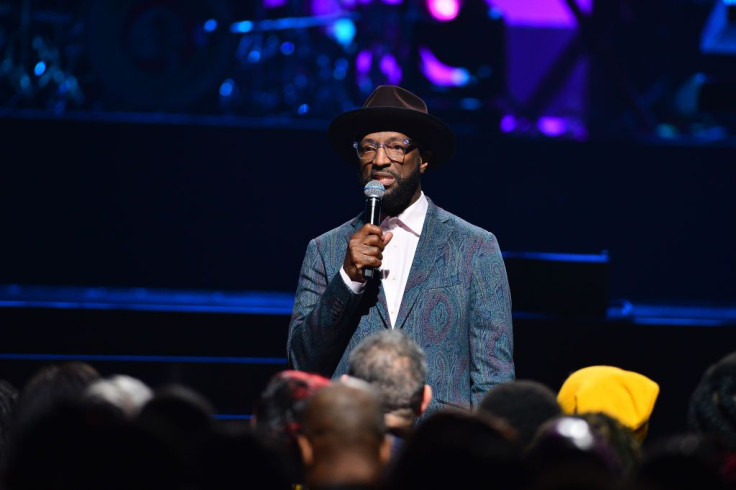 © Copyright IBTimes 2023. All rights reserved.