Rihanna Avoids Chris Brown And Spends Valentine's Day Alone
Rihanna spent Valentine's Day without Chris Brown, opting instead to go to a club in Hollywood alone.
(View pictures here.)
Looking as gorgeous as ever, Rihanna arrived at Staples Center in a form-fitting orange dress to watch Ne-Yo perform a concert before heading to Club Bloc.
The Barbadian beauty even Instagrammed a photo that read "Mary Jane will be my Valentine," referring to her drug of choice.
Rihanna seems to be avoiding Brown, as a source explained to the Daily Mail that they refused to speak or go near each other when they were both at the Playhouse Nightclub in Los Angeles, the night before Valentine's Day.
"Rihanna refused to sit with or even near Chris – and when Chris noticed she was there, he made a huge show of rubbing his presence in her face," the source revealed.
Just days ago, at the 2013 Grammy Awards, Rihanna, who wore a flowing red gown, brought Brown as her date, and snuggled with him throughout the evening. On her left hand, Rihanna showed off a beautiful ring, causing speculation that Brown has proposed to her.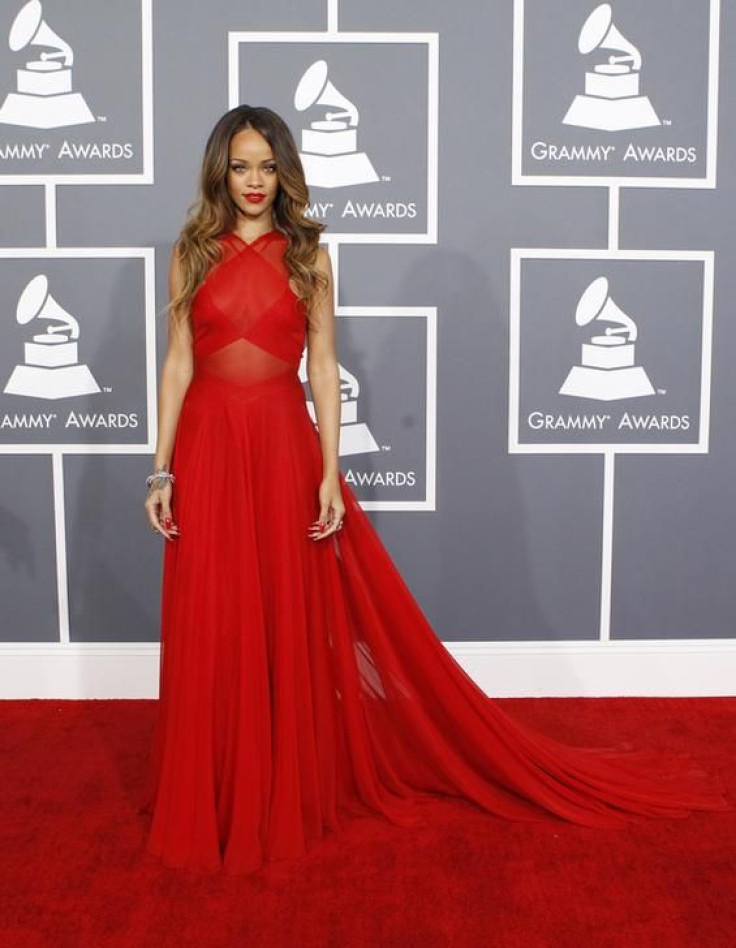 In February, Rihanna was on the cover of Rolling Stone magazine and admitted that she is back together with Brown.
"I decided it was more important for me to be happy, and I wasn't going to let anybody's opinion get in the way of that," she said.
"Even if it's a mistake, it's my mistake. After being tormented for so many years, being angry and dark, I'd rather just live my truth and take the backlash. I can handle it."
But there may already be trouble in paradise, considering Rihanna was alone on what is considered the most romantic holiday of the year.
© Copyright IBTimes 2023. All rights reserved.