Rihanna And Lewis Hamilton, Nicole Scherzinger's Ex, Party Together In Monaco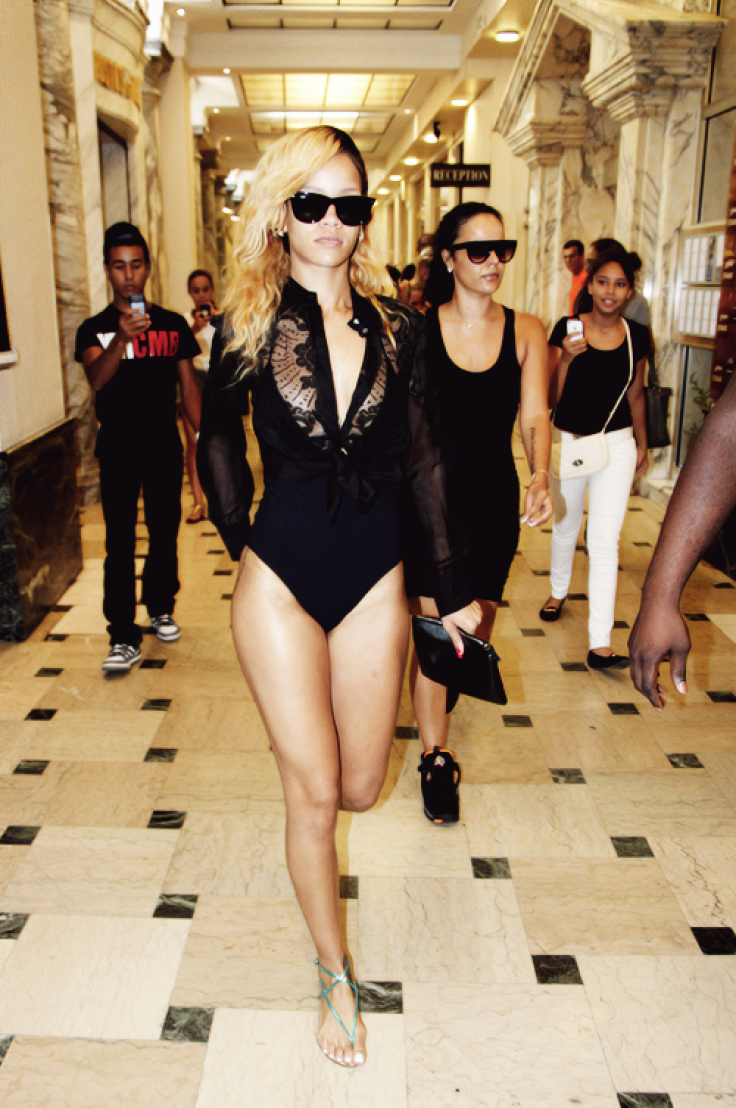 Although Rihanna has been criticized for her hard-partying ways, she is showing no signs of slowing down. The 25-year-old set her sights on race-car driver Lewis Hamilton while hanging out at a Monaco nightclub Thursday at 3 a.m. Rihanna is in Monaco for special concert performances as she continues her "Diamonds" World tour.
After Rihanna arrived at the club, its disc jockey told RadarOnline.com, she went right to Hamilton's table. Hamilton recently broke up with former Pussycat Dolls singer and "X Factor UK" judge Nicole Scherzinger. The couple were together for five years and were even engaged back in 2011.
"Rihanna came to the club at around 3 or 3:30 and went right to Lewis' table," the club's DJ, Or'elle, told RadarOnline.com. "Rihanna requested that I play only hip-hop, and she and Lewis were drinking, dancing and having fun." While there were no public displays of affection, the DJ said, "[H]e came with his friends but when she arrived they were together."
After the party, she was late once again to a second concert. She was three hours late to her first concert, and fans were more than displeased after paying $780 to watch her strut onstage and belt out her latest hits.
This week, it was reported that the Barbadian native was dating rapper Drake once again, after a brief relationship in 2010 and 2011. Rihanna may have been hinting at a rekindled romance with Drake this month when she released a video of herself dancing to A$AP Rocky's "F---in' Problems," which also features Drake and Kendrick Lamar.
© Copyright IBTimes 2023. All rights reserved.