Rihanna Seeking '$CHOOL Kills' Fashion Trademark -- But Has Yet To Produce Goods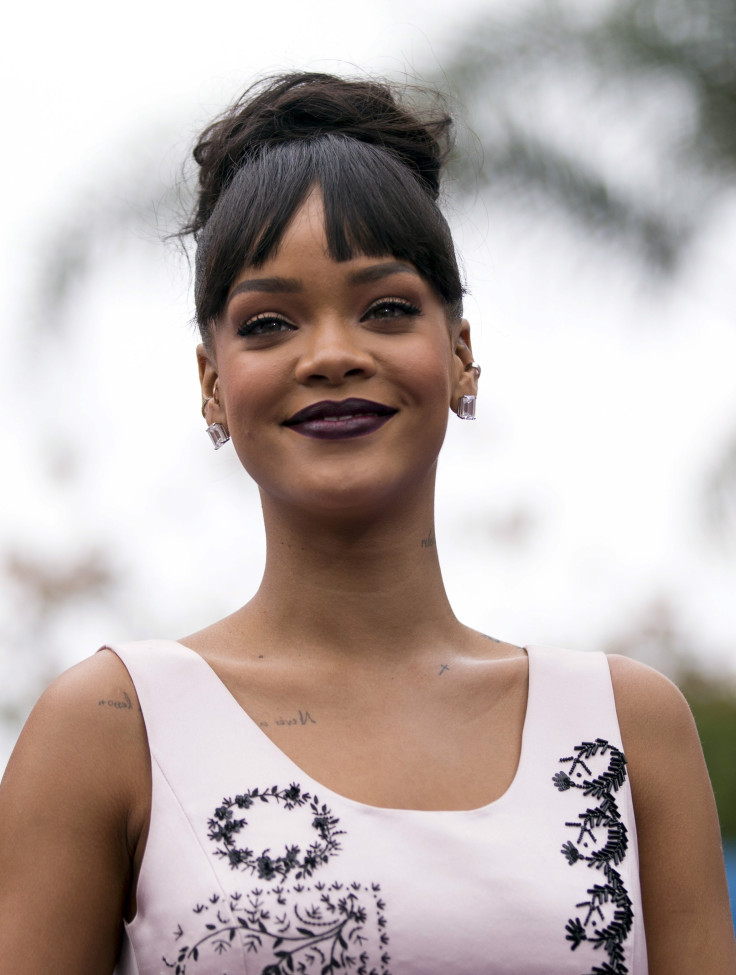 In recent months, Rihanna has been looking to expand beyond music and enter the world of fashion. One indication is that her company, Roraj Trade, has filed an application to register the trademark "$CHOOL KIlls" with the U.S. Patent and Trademark Office.
Days before filing the application, Rihanna was spotted wearing a T-shirt with the phrase "School Kills" printed on the front. The shirt was made by South Korean-born designer Hyein Seo, whose work Rihanna has worn on previous occasions, Fashionista reported. Although the shirt was designed by Seo, the phrase "School Kills" has become associated with Rihanna.
This is not Rihanna's first foray into fashion. The Barbadian singer was announced as Puma's creative director last December, as reported by Complex, and even designed a clothing line for River Island.
But MTV reported that Rihanna's application for the "$CHOOL KIlls" trademark does not yet mean the trademark has been granted. Jessica Litman, an expert on trademarks and a law professor at the University of Michigan, told MTV about the details and requirements needed for an approved trademark registration. According to Litman, Rihanna's application is on an intent-to-use basis. "Intent-to-use applications are essentially an optional pre-clearance mechanism before registration. U.S. law does not protect trademarks or service marks until they have been used in connection with the goods or services," Litman said.
In a nutshell, the "American Oxygen" singer cannot fully claim ownership of the "$CHOOL KIlls" trademark until she actually starts producing goods. The professor further said that Rihanna needs to submit proof to the Patent and Trademark Office that the goods are being produced.
At this point, it is unclear when Rihanna or her company will release "$CHOOL KIlls" items. But the line reportedly will initially include accessories from tote bags to purses, and then add clothing later on.
© Copyright IBTimes 2023. All rights reserved.