Rihanna's Super Bowl Performance ASL Interpreter Is 'So Fire' [Watch]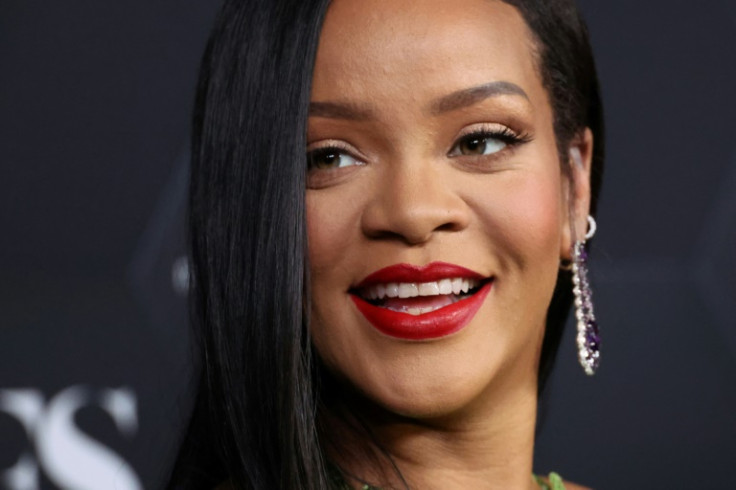 KEY POINTS
Justina Miles made history as the first deaf female performer to sign at the Super Bowl's halftime show
She was praised for her "fire" performance during Rihanna's halftime show Sunday
Miles was also the first-ever deaf person to perform the ASL rendition of the Black anthem, "Lift Every Voice and Sing"
A star was born during Rihanna's Super Bowl Halftime Show Sunday, and it's the legendary singer's American sign language (ASL) interpreter.
Justina Miles, 20, wowed millions of viewers who tuned in to watch Super Bowl LVII at the State Farm Stadium in Glendale, Arizona, where the Philadelphia Eagles took on the Kansas City Chiefs, and Rihanna returned to the live stage for the first time since the 2018 Grammy Awards.
In addition to becoming the first-ever deaf female performer to sign at the Super Bowl's halftime show, Miles went viral Sunday and was praised for delivering a high-energy performance throughout Rihanna's 13-minute set, in which the singer performed several of her biggest hits such as "B—h Better Have My Money," "Work," "Umbrella" and "Diamonds," among others.
Rolling Stone posted a clip of Miles on its official Instagram page, along with the caption, "ASL interpreter [Miles] WENT OFF during Rihanna's Super Bowl halftime show," tagging her Instagram handle @_jtay_, which has 123,000 followers as of writing.
"Rihanna's Super Bowl performance was so fire even the sign language interpreter knew she had to let the deaf community get the same experience," one user wrote on Twitter alongside a clip of Miles dancing while signing.
Another commented, "I really wish this ASL interpreter got some national airtime during Rihanna's Halftime performance... SHE IS GETTING HER LIFE, LITERALLY ATE AND LEFT ZERO CRUMBS!!!!!"
"Girlie ATE the ASL performance for Rihanna's Super Bowl Halftime Show. Her name is JUSTINA MILES," a third user wrote, while another commented, "Rihanna's sign language interpreter deserves a raise. She was giving it her all."
"Um Justina Miles for the ASL ... was the true star of the Apple Music Halftime Show," a fifth user commented.
Another wrote, "I love Rihanna... but there's a reason Justina Miles has gone viral And... she's an ASL performer, NOT simply an interpreter. She's DEAF. Real performer of the year!"
Aside from Rihanna's halftime show, Miles also made history as the first deaf person to perform the ASL rendition of "Lift Every Voice and Sing," which is known as the "Black national anthem" and was sung by Sheryl Lee Ralph on the field before Super Bowl LVII, according to CNBC.
During the Apple Music press conference Thursday, Miles described the history-making opportunity as an important moment "not only for me to share this experience with the whole world. But to really bring that empowerment to millions and millions of Black deaf people all over the country who've never really seen that before. I feel that is truly lifting every voice, even my voice."
In an email to CNBC's Make It ahead of the show, she said, "I value the opportunity to make it possible for all deaf people to enjoy these songs, and not have them miss out on the full Super Bowl experience."
She added that she hoped her performance would inspire others to "not to let any obstacles prevent you from achieving your dreams, and to always believe in yourself to go beyond."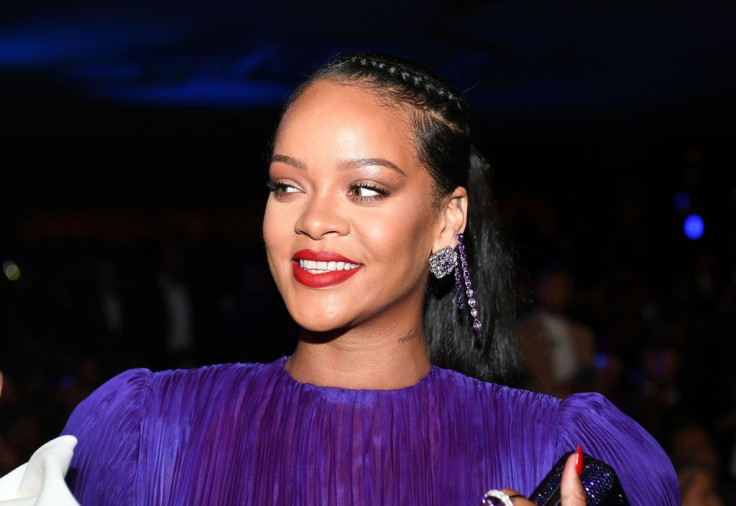 © Copyright IBTimes 2023. All rights reserved.