Ringly Unveils 'Wearable Tech Worth Wearing' For Women: Watch How It Works [VIDEO]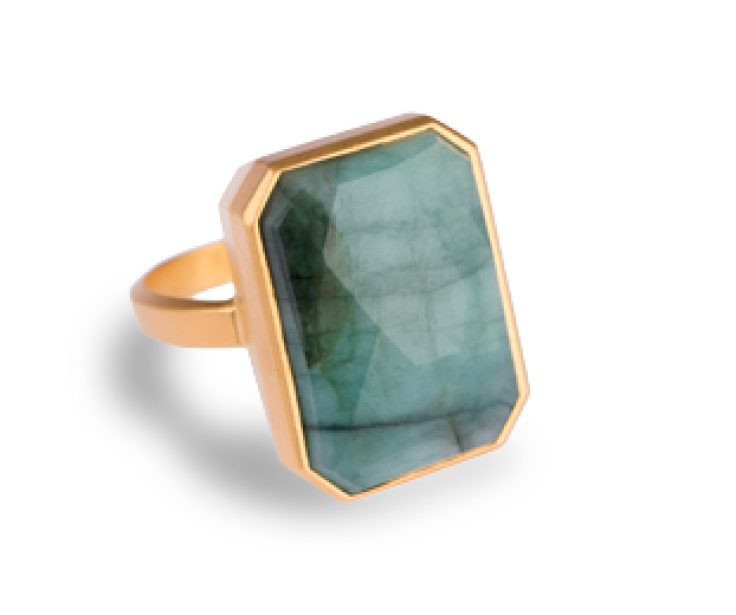 Have you ever missed an important message because your phone was hidden in the bottom of your purse? Ringly, a New York-based startup, aims to "discreetly solve a problem that women deal with every 6.5 minutes" by unveiling a new product line of smart jewelry and accessories so ladies no longer have to miss important calls and notifications.
The company's new collection of rings can be connected to a smartphone via the Ringly mobile application. The ring will subtly vibrate or light up to alert users about incoming calls, texts, emails or even app notifications.
Christina Mercando, cofounder and chief executive officer of Ringly, spoke to International Business Times about how the company's technology aims to blend both fashion and wearable technology so its products can keep users "effortlessly connected to the things that matter most."
What Is Ringly?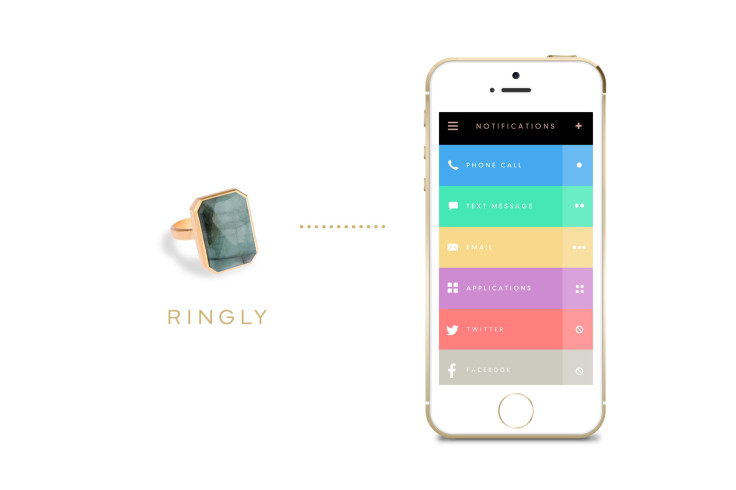 Mercando, an alumna of eBay, cofounded Ringly in April of 2013 with her partner Logan Munro and raised $1 million in seed funding from First Round Capital, PCH and Andreessen Horowitz in August.
"It all started one day when I was frustrated after I kept my phone in my purse and I was always missing important phone calls and text messages," Mercando said to IBTimes. "Men keep their phones mostly in their pockets, but women, sometimes we don't have pockets, so we tend to keep our phones in our purses."
Then Mercando had an epiphany.
"One day I was just looking down at my fingers because I tend to wear big rings and I thought, 'I wonder if I could put technology inside my ring that will help solve this problem?' My background is in software, so we built the app first and then designed the product. Since then, we've been focused on getting the user experience right," Mercando said.
The company features jewelry designed from a team that has worked with fashion icon Betsey Johnson.
"I think wearable tech is still in its infancy stage right now and you're seeing a lot of really cool devices coming out, but there aren't a lot of companies focused on the style part of wearable tech, so that's what Ringly is trying to solve," said Mercando.
How Ringly's Technology Works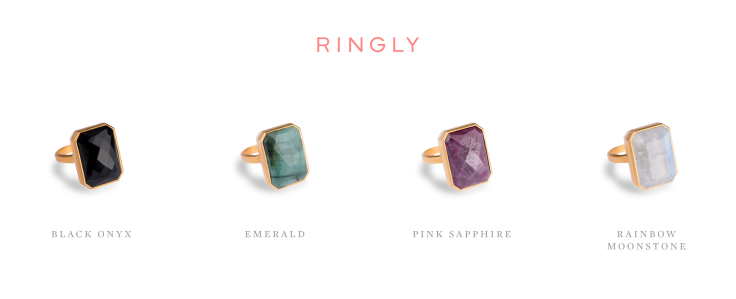 Ringly connects to a phone via Bluetooth where users can set custom color and vibration patterns for different types of notifications. The accompanying ring box also acts as a charging station so users can put their Ringly accessories in the box to recharge when the battery is low.
"The way Ringly works is you can set your vibration type and the color based on the notification you're receiving," said Mercando. "We have phone calls, text messages, emails and app notifications. For example, you can set it to notify you for every time you get a like on Instagram, or every time you have a new Snapchat. We have several different apps that we've included."
Ringly is designed with semi-precious and precious gemstones set in an 18 carat gold plated brass setting. Notification lights are shown through a small gemstone on the side of the ring.
"We wanted the technology to be discrete, so we have a little diamond on the side of the ring where the color shines through," said Mercando. "We have five different colors that we're using and you can set different colors for different notification types."
Ringly's 2014 Fall Pre-Order Collection offers four different types of semi-precious and precious gemstones, including Stargaze (Black Onyx), Wine Bar (Pink Sapphire), Into the Woods (Emerald) and Daydream (Rainbow Moonstone). The rings are available in three sizes: 6, 7, and 8.
"Since day one we've been working really closely with both jewelry designers and engineers to create something that's both stylish, as well as simple and easy to use," Mercando said.
The Ringly app will be available for free in Apple's App Store and Google Play Store and will be available to both iOS and Android users. The app will support phone calls, texts, emails, out-of-range-from-phone notifications, calendar alerts and a variety of other applications, such as Facebook, Twitter, Instagram, Uber, eBay, Tinder and more.
Ringly Surpasses Pre-Sales Goal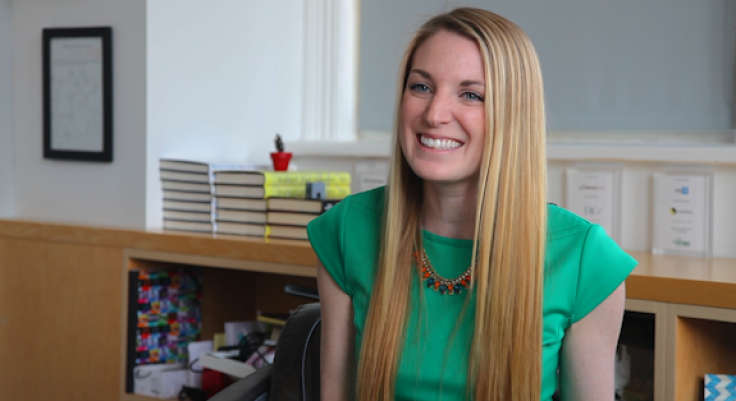 Ringly began taking pre-orders on its website June 10 and announced today it surpassed its pre-sales goal of $60,000 just eight hours after its launch.
"Right now, Ringly is solving a need for women and its doing so through jewelry," added Mercando.
The startup plans on releasing its first line of jewelry in the fall of 2014. The "Early bird" promotional pricing on the company's website starts at $145 and the retail cost will be $195 in the fall.
© Copyright IBTimes 2023. All rights reserved.