RIP Paul McCartney Trending on Twitter: Music Legend Becomes Latest Death Hoax Victim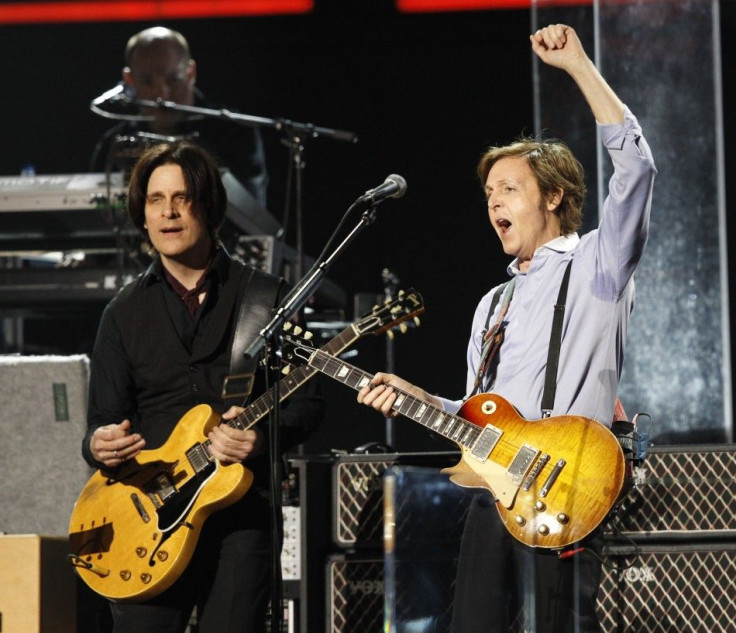 Music legend Paul McCartney has become the latest victim of death hoax on Twitter.
The death rumor of the timeless musician, RIP Paul McCartney, became a worldwide trending topic on Twitter Wednesday, obviously upsetting and angering fans worldwide.
The recent trail of celebrity death hoaxes on Twitter has certainly left many people angry and irritated. After the recent death hoaxes, starting from Rihanna and followed by Demi Moore, Adele and Eddie Murphy, people are now getting angry and thousands of hatred tweets appear on Twitter.
Some of the tweets read:
RIP Paul McCartney is trending? Don't y'all know he died in 1966?
I was just explaining that to someone ! @BestYouNevrHad: why is RIPPaul McCartney trending...the real one died in a car crash in 1966
RIP Paul McCartney? Seriously guys? This isn't funny-_- he's a legend u know. LEGEND. It's such a disrespectful thing to do...
Its sad when the only reason a troll-trend is trending is because people keep on talking about how its not true. #smh RIP Paul McCartney
>.< :@ twitter seriously STOP KILLING PEOPLE !!! RIP PaulMcCartney is NOT FUNNY :@
Me when i c RIP paul McCartney trend Isn't he already dead? Or is that the 1 not dead one? #awkwardz
RIP Paul McCartney , I hope you received at beside of god . amiiiin
RIP Paul McCartney oh so sad - the last of the beatles is dead-- opps is there 1 left - ringo the monkey or clown ? i'm not sure!
RIP Paul McCartney is trending !? F*ck you guys he's ALIVE and you nearly stopped my heart
All the speculations started when the first tweet was let out March 21 from an account named after Dougie Poynter. The tweet read: The Beatles, I miss them so much :((((( JOHN LENNON AND GEORGE HARRISON I LOVE YOU. RIP. PAUL MCCARTNEY AND RINGO STARR (awesome name) ily x
The RIP seems to have been mentioned for John Lennon and George Harrison, the other two members of The Beatles band who died in 1980 and 2001 respectively.
Paul McCartney is listed in Guinness World Records as the most successful musician and composer in popular music history, with 60 gold discs and sales of 100 million singles in the United Kingdom alone.
The singer and heartthrob of millions was recently in news when he married New Yorker Nancy Shevell in a civil ceremony at Old Marylebone Town Hall, London, Oct. 9 2011.
© Copyright IBTimes 2023. All rights reserved.