'Riverdale' Season 5 Episode 2 Spoilers Revealed; KJ Apa Dishes Major Time-Jump Details
KEY POINTS
"Riverdale" Season 5 Episode 2 sees Archie in an unusual situation with the person responsible for his father's death
KJ Apa reveals how Riverdale has changed after seven years of time jump
Cheryl makes some big moves
The wait is over! "Riverdale" season 5 is here, and it is concluding the leftover storylines from Season 5 that revolve around the gang's senior year in the school before we enter into the highly-anticipated time jump. Before that happens, Archie Andrews (KJ Apa) and his friends must deal with some dangerous decisions and revelations. Episode 2 is titled "The Peppy Murders," and amidst all the celebration, it will remind fans of all the twisted secrets of this town.
"Riverdale" Season 5 Episode 2 is a game-changer of an episode. According to its official synopsis, Archie is going to be faced with some "hard decisions" that will bring back some painful memories of his father Fred's death.
Fans will recall that the series' character Fred was abruptly killed off in the Season 4 premiere after actor Luke Perry met with his tragic demise. Archie, who loved his father dearly, certainly has a deep wound to heal. During this hour, Archie comes face to face with the person behind his father's death as he comes seeking his help.
Meanwhile, the auteur mystery continues. Betty and Jughead's investigation hits a snag and Veronica and her half-sister join hands against their father.
"Betty (Lili Reinhart) and Jughead's (Cole Sprouse) investigation into the auteur takes a twisted turn after receiving a call from Bret (guest star Sean Depner). Meanwhile, Archie (KJ Apa) is forced to make an impossible decision when the person responsible for his father's death needs his help. Elsewhere, Veronica (Camila Mendes) and Hermosa (guest star Mishel Prada) come up with a plan to force Hiram (Mark Consuelos) into early retirement, and Cheryl (Madelaine Petsch) makes a business move," reads the official synopsis for "Riverdale" Season 5 Episode 2.
In addition, series star Apa has dropped hints about the new Riverdale after the seven years of a time jump. Speaking with TV Line, the actor reveals it's a completely changed world thanks to Hiram. After going separate ways, the entire gang returns after a long time only to discover that their beloved hometown is turning into "a ghost town."
"We learn that everyone kind of went their separate ways. Archie enlisted in the Army after graduation, and when he returns, after all that time in the Army, he discovers the town is on the verge of becoming a ghost town, thanks to Hiram," Apa told the publication.
Archie is certain to save his town with the help of his friends.
"Riverdale" Season 5 Episode 2 airs Wednesday, Jan. 27 on The CW.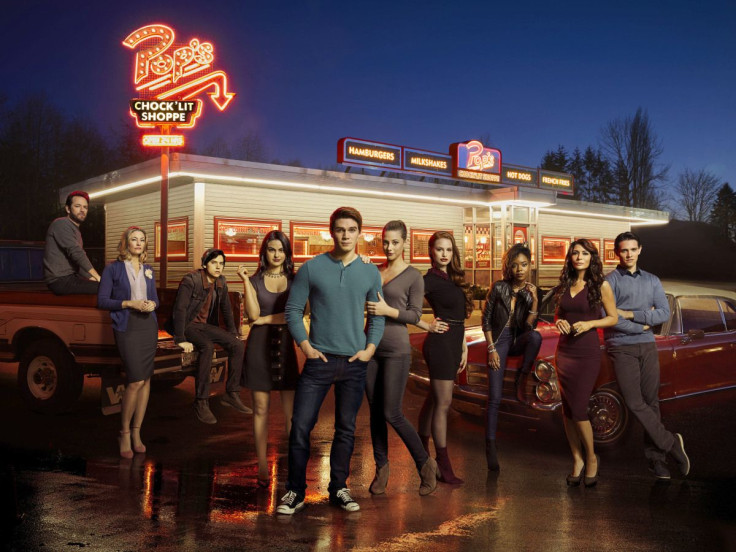 © Copyright IBTimes 2023. All rights reserved.