Robert De Niro's 2015 Commencement Speech To NYU Tisch Graduates: 'You're F---ed'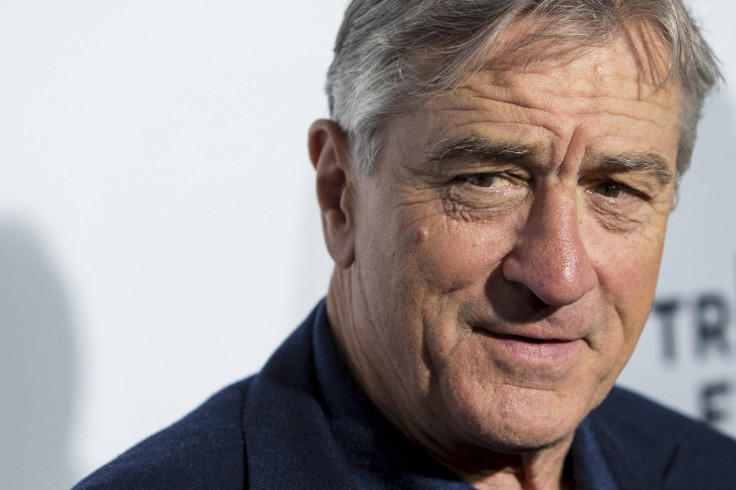 With the cold weather of winter behind us and the hot weather of summer just ahead, it can only mean it's finally graduation season. Such was the case for the New York University Tisch School of the Arts Friday, when commencement speaker Robert De Niro offered these hard-hitting pieces of information: "You made it, and you're f---ed."
That's right, the 71-year-old acting legend was pulling no punches as he addressed the crowd at the Madison Square Garden theater. Despite the coarse language, De Niro's remarks were meant as a salute to future generations of actors, actresses, directors, producers and screenwriters. For those unfamiliar with the institution, the Tisch school is the branch of NYU where students who are interested in the theatrical arts go to harness and perfect their craft. So why then does De Niro appear to think their fates are so hopeless?
Simple: Unlike the cadres of accountants, attorneys, business executives, physicians and others that the prestigious university churns out year after year, the Tisch school attracts a student body of young people following their dreams and their passion for art.
"You discovered a talent, developed an ambition and recognized your passion. When you feel that, you can't fight it, you just go for it. When it comes to the arts, passion should always trump common sense," the actor said (as noted by Entertainment Weekly). "Yeah, you're f---ed. The good news is, that's not a bad place to start."
The actor went on to discuss his own career's humble beginnings, even sharing some personal stories about his rise from nothing to one of the greatest names in acting of our time.
The NYU acting school is no stranger to celebrity guest speakers. Last year, the school gave the commencement speaker role to De Niro's longtime collaborator and friend, Martin Scorsese. You can check out De Niro's full speech in the almost 17-minute-long video below.
© Copyright IBTimes 2022. All rights reserved.
FOLLOW MORE IBT NEWS ON THE BELOW CHANNELS