Robert Pattinson And Kristen Stewart Back Together? Reconciliation Rumors Surface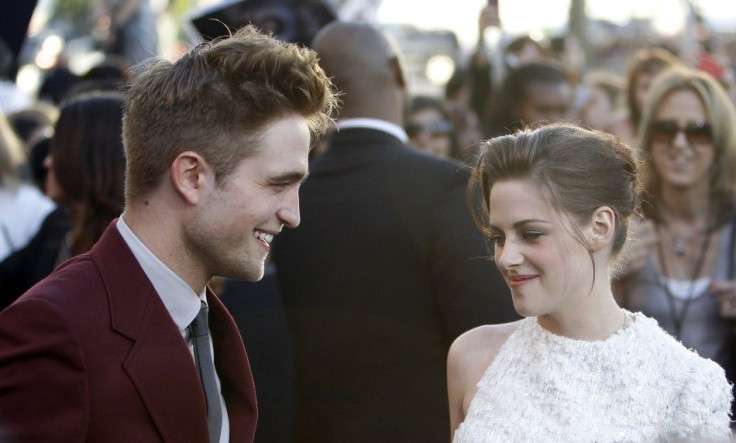 Since news of the Kristen Stewart cheating scandal broke, the status of her relationship with Robert Pattinson has been the subject of intense speculation.
In July, the 22-year-old was snapped getting cozy with Rupert Sanders, the director of "Snow White and the Huntsman" and married father of two. Stewart immediately issued a gushing public apology via People.
Though most K-Stew fans and foes thought her mea culpa was ill-advised, it seems that the ice between her and Pattinson may be melting. According to Lainey Gossip and Hollywood Life, Stewart may have earned Pattison's forgiveness. Though the two reportedly moved out of their $6.3 million dollar Los Angeles, Calif., home, it seems the pair could soon be reuniting.
During a Toronto Film Festival press conference for "On the Road," Stewart was asked how she and the actor would get through upcoming promotional events for "Breaking Dawn: Part 2."
"We're going to be fine," Stewart said. "We're totally fine."
Another sign that Robsten have rekindled their romance is the fact that Stewart is constantly photographed wearing Pattinson's clothes - which she famously did throughout their relationship. Shockingly, she wore his L.A. Dodgers hat during her tryst with Sanders.
Last week, K-Stew was spotted donning one of Patinson's shirts and on Monday, she was snapped wearing his tarnished Orioles baseball cap.
Lainey Gossip reports that while Stewart was promoting the film at TIFF, it became clear that she and Pattinson are an item again.
"Yes. It was communicated to people during TIFF that they are (back together) but they're worried about how it might affect his career, like whether or not there will be some kind of crazy backlash...," a source told the site.
Hollywood Life notes that the two have been all smiles during promotional appearances-which may serve as evidence that they have reconciled.
At the premiere of "On the Road," Stewart stepped out in a curveskimming Zuhair Murad dress looking more elegant than usual. The same was true of her appearance during a New York screening of the film, prompting the New Yorker's Charlotte Cowles to title her coverage of the event "Kristen Stewart Actually Smiled Last Night."
Pattinson too appears to have adopted a sunny disposition since the scandal. While promoting "Cosmopolis" last month, the 26-year-old was effervescent and laughed off his personal troubles during interviews with the Daily Show and Today Show.
The power couple's romance has been a tabloid spectacle since 2008 when the first installment of the "Twilight" franchise debuted. The pair, who dated for over three years, have a combined net worth of $110 million. Both Stewart and Pattinson are set to partake in a global promotional tour for "Breaking Dawn: Part 2," the final film in the "Twilight" series.
"The Twilight Saga: Breaking Dawn: Part 2" open on Nov. 16.
© Copyright IBTimes 2023. All rights reserved.