Robert Pattinson 'Cosmopolis' Interview On GMA: Avoids Kristen Stewart Rupert Sanders Cheating Scandal By Talking About Cinnamon Toast Crunch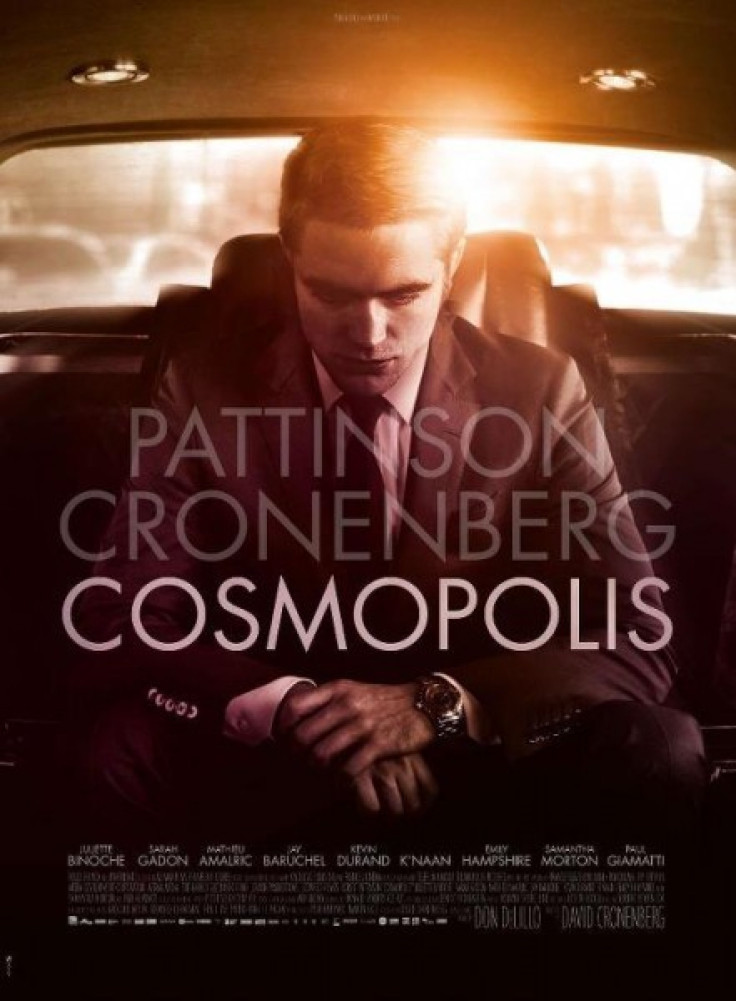 Fans lined up overnight to feast their eyes on newly single Robert Pattinson. The "Cosmopolis" and "Twilight" star made his second TV appearance post the Kristen Stewart Rupert Sanders cheating scandal on ABC's "Good Morning America" on Wednesday.
Amidst what looked like hundreds of camera flashes, Pattinson waltzed into the morning talk show in New York to sit down with George Stephanopoulos. And believe it or not, it was his first time on the show.
"It's like a night club," Pattinson joked of his first appearance on Good Morning America.
Similar to his visit to "The Daily Show with Jon Stewart" Monday night, Good Morning America decided to shower the star with gifts of food. On Monday, Stewart gifted Pattinson with the ultimate breakup food item, Ben & Jerry's ice cream. On Wednesday GMA decided to stick with a food item suitable for the 8:15 a.m. interview - Robert Pattinson's favorite cereal, Cinnamon Toast Crunch!
"We thought it was more appropriate," Stephanopoulos joked, handing over the box of cereal.
With a grin on his face, Pattinson accepted the box and eyed up the nutritional facts.
"I'm gonna take the whole box," he exclaimed. "It's only 30 calories."
Stephanopoulos wasted no time getting down to business, asking the hard hitting question everyone is dying to know the answer to.
"I got to get the elephant in the room out of the way," the GMA co-host began with the actor. "How are you doing? What do you want your fans to know?"
Looking behind him to the crowd of fans in the window, Pattinson awkwardly joked, "They seem pretty excited."
"I'd like fans to know Cinnamon Toast Crunch has 30 calories per bowl," the "Cosmopolis" star replied. "I was never interested in trying to sell my personal life." Pattinson claims that his low key life off camera is the only reason why people bring it up.
"Only reason why you go on TV is to promote movies," Pattinson said with a tone of finality for the personal topic.
Describing his time in the spotlight as the "craziest theme park ride," Pattinson and Stephanopoulos jumped into talking about "Cosmopolis."
"Cosmopolis," which has Robert Pattinson as the lead role, is about a billionaire whose journey for a haircut goes way off course. The awkward interview continued when Stephanopoulos chose to show a post-sex clip from the movie. When the camera panned to the actor after screening the scene, Pattinson could be seen pulling on his hair with a wide grin on his face.
As for the publicist situation Pattinson joked about on "The Daily Show," the actor confirmed that he has a mock one - his manager. "He doesn't like me to refer to him as my publicist," the actor joked. "He gives great advice so I can disregard it."
"Cosmopolis" hits theatres Friday, Aug. 17.
© Copyright IBTimes 2023. All rights reserved.